Rotala illecebroides (Arn.) Koehne, Bot. Jahrb. Syst. 1: 161 (1880) (syn: Ammannia illecebroides Arn.);
.
India to Myanmar, Andaman Islands: Andaman Is., Myanmar as per POWO;
.
Common name: Charming Rotala
.
---
Small aquatic erect herbs. Leaves opposite, to 2 x 1 mm, decussate, ovate, glabrous, entire. Flowers axillary, each from the leaf axils; bracteoles 2, subulate.
Flowering and fruiting: November-January
Waterlogged areas
Southern Western Ghats
(Attributions: Dr. N Sasidharan (Dr. B P Pal Fellow), Kerala Forest Research Institute, Peechi as per India Biodiversity Portal)
.
---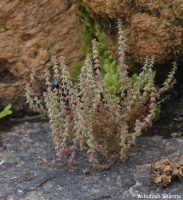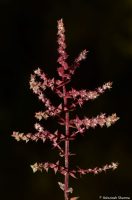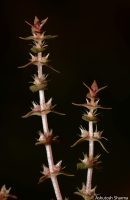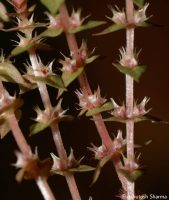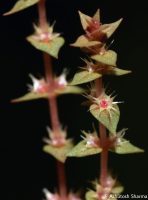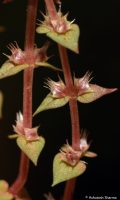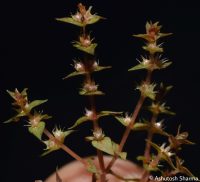 Rotala illecebroides (Arn.) Koehne submission AS1 January 2023: 7 images- 5 high res. images.
Here's a new addition to eFloraofIndia website.
Rotala illecebroides (Arn.) Koehne
Family – Lythraceae
A very small amphibious petal less Rotala sp.
Photographed in Bengaluru outskirts, Karnataka
In January 2023
---
Again another set of beautiful pictures ! Looks like as if 'diyas' (lights) are lit up.
---
Yes, appears so as per POWO specimen and FoPI.
---
---
.
References:
POWO specimen  Catalogue of Life  FoPI  Digital Flora of Eastern Ghats  Flowers of India  India Biodiversity Portal  IBIS Flora (Flora of British India)