Id for this tree on Matheran Trek: (Mixed thread):
On trek to Matheran (around 2500 ft.), Maharashtra on 4.2.23.
Appears to be from Malvaceae.
---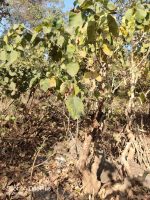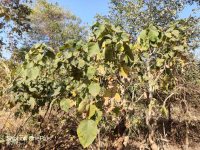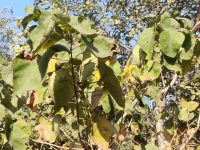 The attached images may also be from the same species.
3 high res. images.
---
the petioles here seem longer and the leaves are more cordate.
Have you considered Eriolaena sp.?
---
Yes, you may be right.
What are the species reported from Matheran area?
I am unable to decide based on images at
https://efloraofindia.com/2011/02/28/eriolaena/
On searching, I think Eriolaena quinquocularais is reported from the area.
---
Yes, it looks Eriolaena not Grewia.
---
I'm not able to get to species level. Eriolaena is quite tricky anyhow.
---