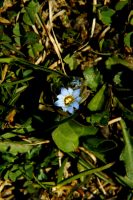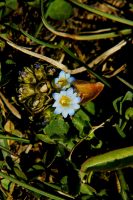 437 ID wild plant- 2: 2 high res. images.
Posting separately from another post by Sam ji to avoid confusion:
Sharing images from Gulmarg which is comparatively smaller than Sonamarg plants.
Flower date:12APR2023, 11.35am
Height: 03 cm
---
Can it be Gentiana clarkei as per images at
https://efloraofindia.com/2012/07/13/gentiana-clarkei/?
---
Yes, it is very close to Gentiana clarkei, thank you very much for ID my plant
---
Seems a member of Gentiana capitata group…
---
Any specific id possible with these images ?
What are the species in this group?
---
What are the species in the Gentiana capitata group?
---
Gentiana capitata, Gentiana huxleyi, Gentiana harwanensis, Gentiana albicalyx…
---