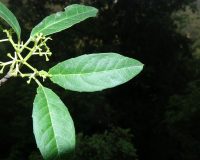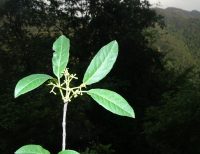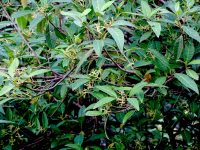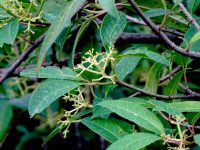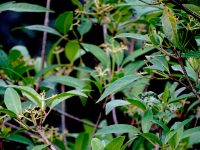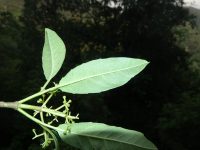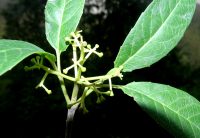 SK 3749 20 June 2023: 7 high res. images.
Location:  Rukum, West Nepal 
Elevation 2200m.
Habit : Wild
---
Can it be from Lauraceae?
Did not find a match. Leaf margin looks different.
---
Pl. check at
https://efloraofindia.com/2011/01/18/lauraceae/
---
Is it some Vitaceae? Just a guess, looking at the flower and leaf margin!
---
I found climbers/ lianas only in Vitaceae. I could not find a match for a tree !
---
Could it be a Rubiacean member?
---
Maybe
---
Also there may be some possibility of Celastraceae:
https://efloraofindia.com/2011/02/07/celastraceae/
---