Litsea kingii Hook. f., Fl. Brit. India 5: 156 (1886) (syn: Malapoenna kingii Kuntze );
.
NE. Nepal to S. China as per POWO;
.
---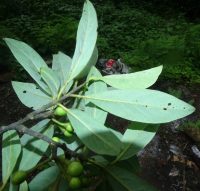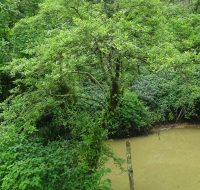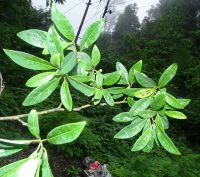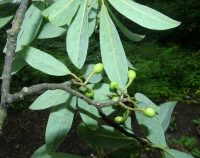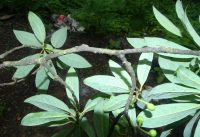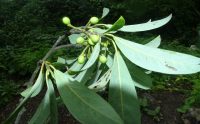 SK 3837 12 August 2023: 7 high res. images.
Location: Kathmandu Valley, Nepal
Date: 8 July 2023
Altitude: 2657m.
Habitat : Wild 
I do not yet know the name of this Litsea. I need some time.
---
According to the latest checklist, following sp. matches to the elevation. L. cubeba, L. doshia, L. elongata, L. kingii and L. sericea.
We can opt out the L. cubeba !
---
Thank you …, for the information which I am saving. My studies on Litsea is in initial stage only. I will reveal everything in due course.
My last desire at this age is to publish a book on Indo-Burmese Lauraceae which is nearing completion. At this stage I need full support of the group for as many field photographs of Lauraceae as possible.
---
After checking all these species in POWO and GBIF, I feel it appears close to specimens of Litsea kingii in GBIF (specimen one and two). Alos see
https://powo.science.kew.org/names:465764-1
http://www.efloras.org/florataxon.aspx?flora_id=2&taxon_id=242423946
---
Maybe …. According to book its distribution is in Eastern Nepal only, not in Central Nepal.
Please have a look at :
https://treelib.ca/species/1139/litsea_kingii
---
---
.
References:
POWO  Catalogue of Life  GBIF (specimen one and two) (High resolution specimens) Flora of China  Annotated checklist of Flowering plants of Nepal India Biodiversity Portal Treelib