Goniothalamus wynaadensis (Bedd.) Bedd., Icon. Pl. Ind. Or.: 13 (1870) (syn: Atrutegia wynaadensis Bedd.);
.
India (Kerala) as per POWO;
.
---
Shrubs to small trees, 3-5 m tall; young parts minutely fusco-pubescent, becoming glabrous. Leaves alternate, oblong to oblong-lanceolate, attenuate at base, abruptly acuminate at apex, 10-24(-35) x 3-5.5 cm; petioles 6-8 mm long. Flowers yellowish-green, ca 1.5 cm long, solitary, axillary or from small tubercles on old wood; pedicels ca 5 mm long, with 2-3 minute basal bracts. Sepals 3, almost orbicular, obtuse or sometimes acute, 4-5 mm across. Petals 6 (3+3); outer petals broadly ovate, subacute, 1.5-2 x ca 0.5 cm long, prominently veined; inner ones ca 7 x 3 mm, closely connivent, glabrous inside, densely hairy at the tips inside. Stamens many; connectives prolonged beyond the anthers into blunt tips. Carpels many, oblong, ca 4 mm long, hairy; style linear-elongate; stigma bifid; ovule solitary. Fruitlets many, elliptic to oblong, apiculate, 1.2-1.5 cm long, shortly stalked, 1-seeded.
Flowering and fruiting: August-December
Evergreen forests
Southern Western Ghats
(Attributions: Dr. N Sasidharan (Dr. B P Pal Fellow), Kerala Forest Research Institute, Peechi as per India Biodiversity Portal);
.
---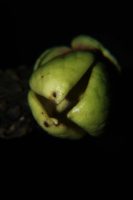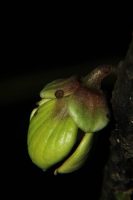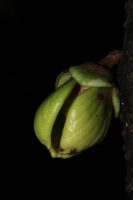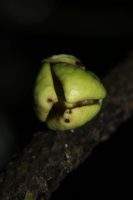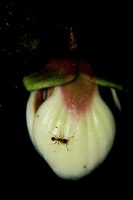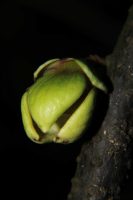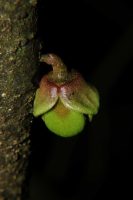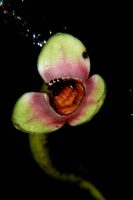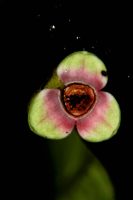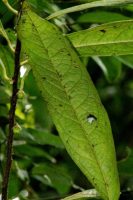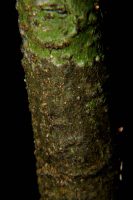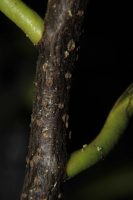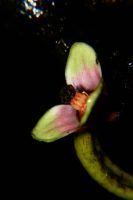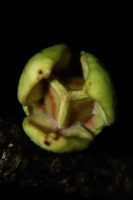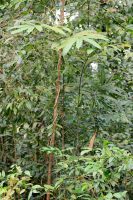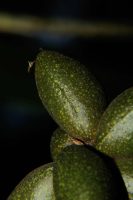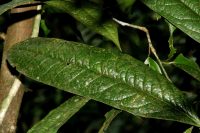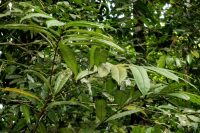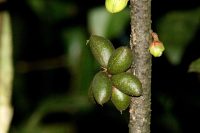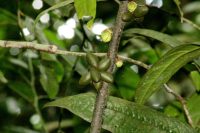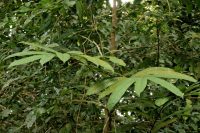 487 ID wild tree Meiogyne: 23 high res. images
Please ID wild tree/shrub.  I think it is bisexual,
Location: bloomed near Vannappuram Thodupuzha Idukki Kerala INDIA
Altitude: 1500fsl
Flower date: 31AUG2023, 04.15pm
Habitat: wild moisture evergreen streamside sloppy canopied alpine
Plant habit: small tree/shrub, bisexual(?),erect, branches, hard cylindrical stem 01.5cm base diameter, rough black bark
Height: 02.5 meters
Leaves: alternate elliptic lengthy acute wavy simple glossy size upto: 30×6cm
Flower: axillary buds, 03 hard petals, 03 hard sepals, diameter:02cm, greenish white with purple shade, good fragrance
Fruit: drupe, greenish black, ovoid, size:03x01cm
Seed:
Camera: CANON EOS1500D +FL10x
I think appears close to images at
https://efloraofindia.com/2014/03/15/goniothalamus-cardiopetalus/
---
Yes, it is Goniothalamus cardiopetalus, thank you very much for ID my plant
---
Goniothalamus wyaanadensis
---
Yes, it is Goniothalamus wyaanadensis, dear …, thank you very much for ID my plant
---
.
---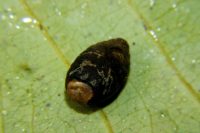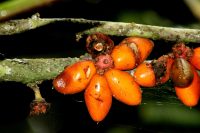 Goniothalamus wyaanadensis ID #487:
Sharing more images and information.
Fruit: drupe, greenish black into orangish, ovoid, size:04×1.3cm, edible sweet
Seed: black single ovoid size: 02x1cm
---
---
.
References:
POWO  Catalogue of Life  Flora of peninsular India  India Biodiversity Portal  Biotik  Wikipedia Wikimedia Commons