coated swallow-wort, few-flowered cynanchum •
Bengali
: chagul-pati •
Marathi
: पांचाली panchali •
Sinhalese
: kang-koombala;
.
---
Cynanchum tunicatum flowering: Was at my bungalow in Khandala yesterday. Panchali was flowering. Sending a few photographs.
---
I checked the photograph in flowers of India ( link: http://www.flowersofindia.Coated0Swallow-Wort). The plant photographed and identified by  ….  looks different. I do not know any thing about this plant. One of you may clarify as to which is correct or any eco-typic variation exists
---
This climber was identifed by Dr.Almeida from photographs of a previous years flowering
---
…, there should be no difference.
… plant has twined around an armed shrub.
The difference in leaves among plants in mine and … photographs are due to their ages.
Here are all the views of
Cynanchum tunicatum
at my flickr photostream:
http://www.flickr.com/search/m=tags
Flowers do not show any difference.
This said, others may validate my point.
---
---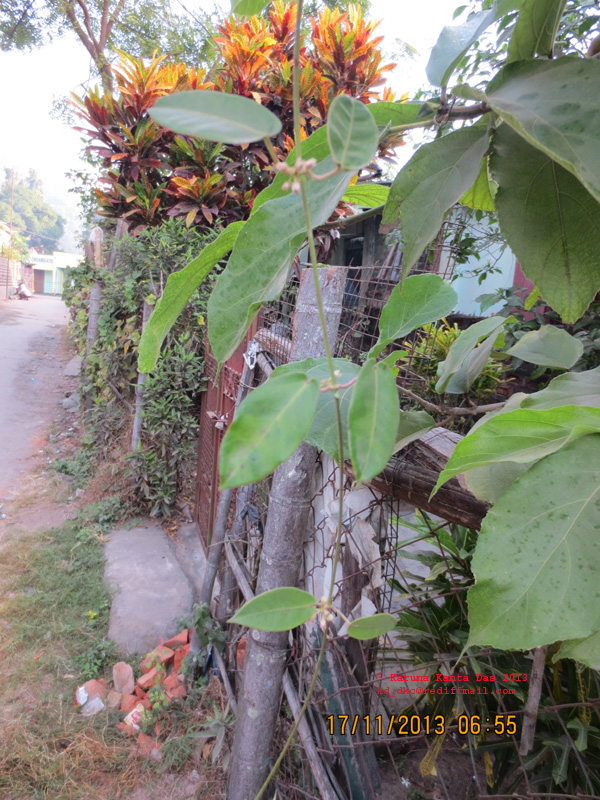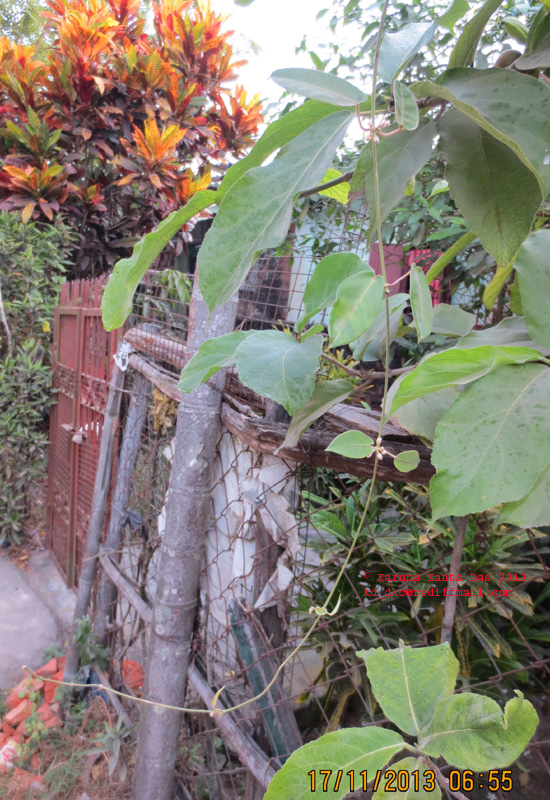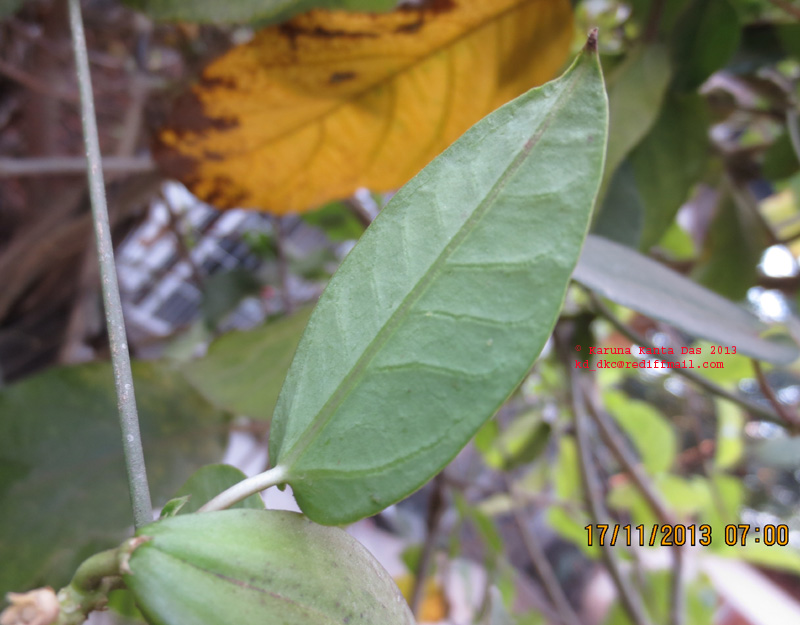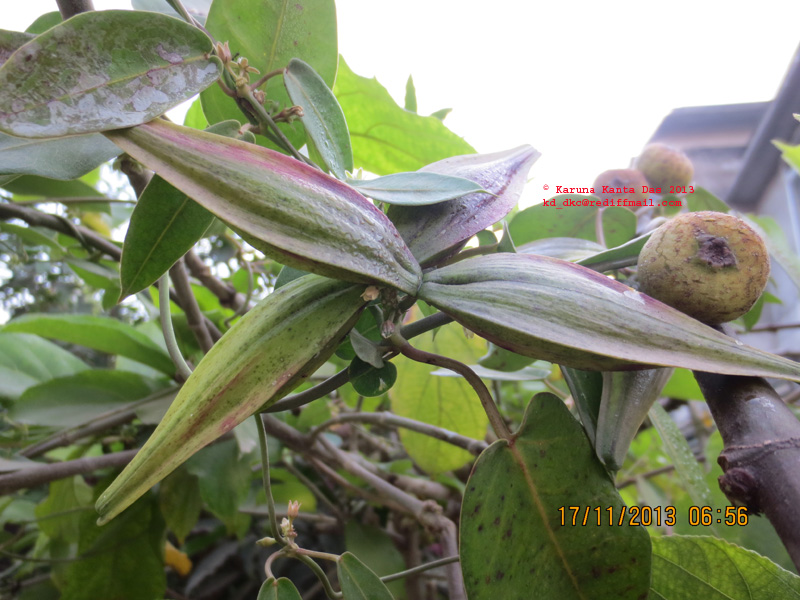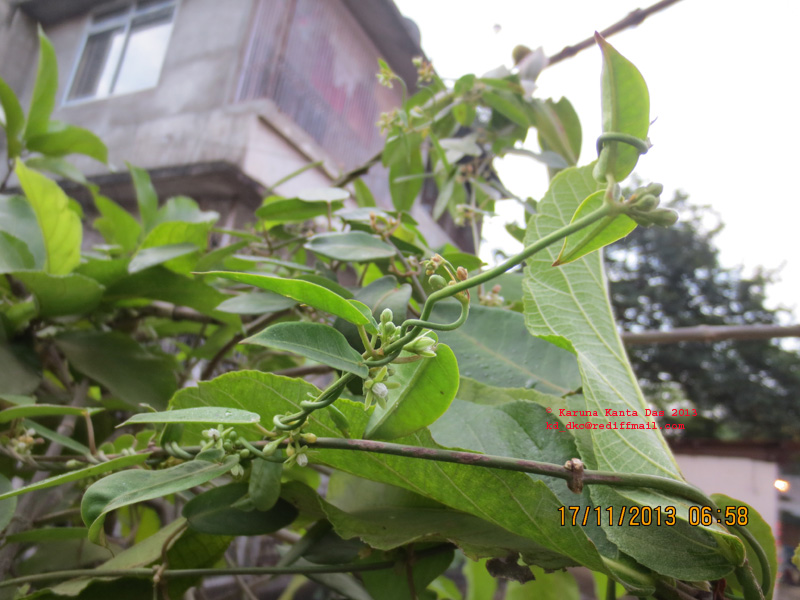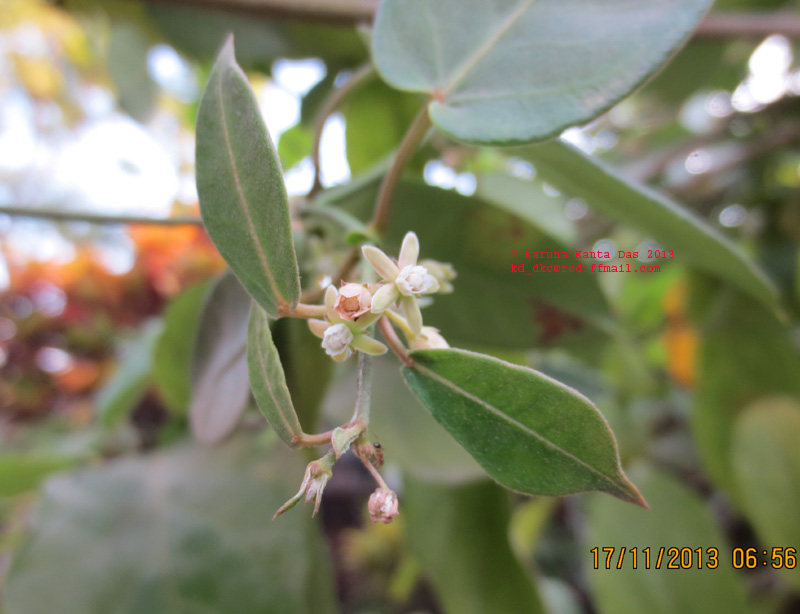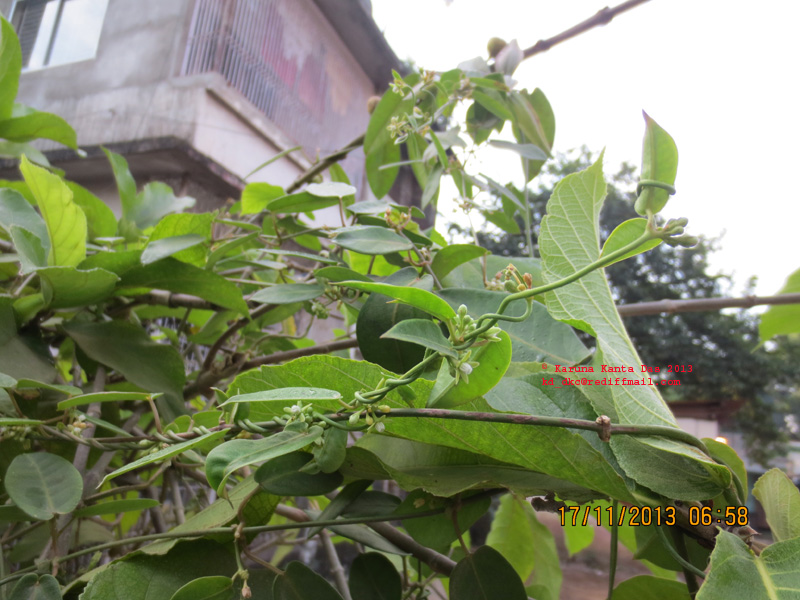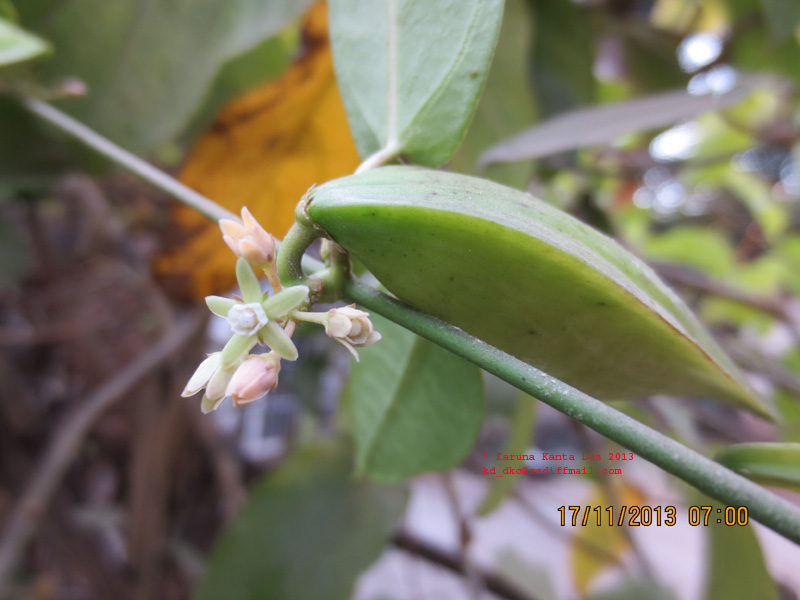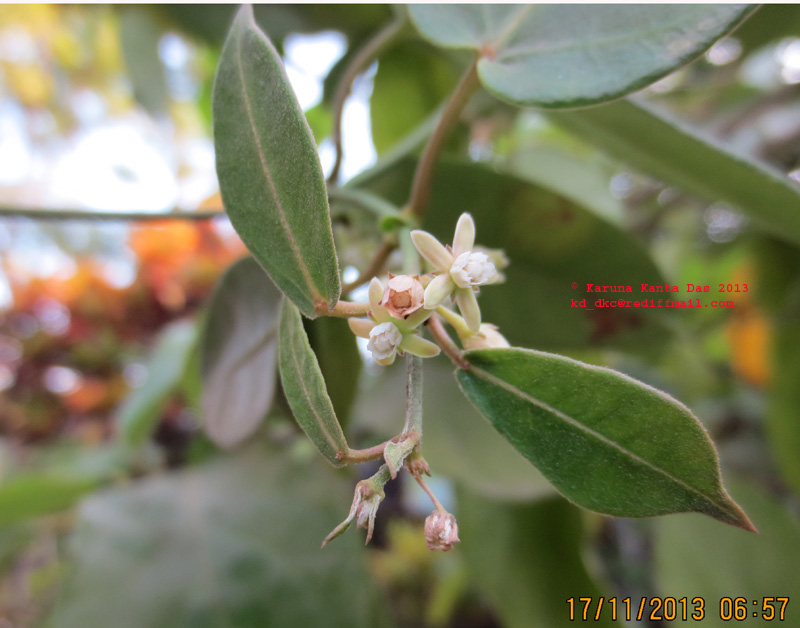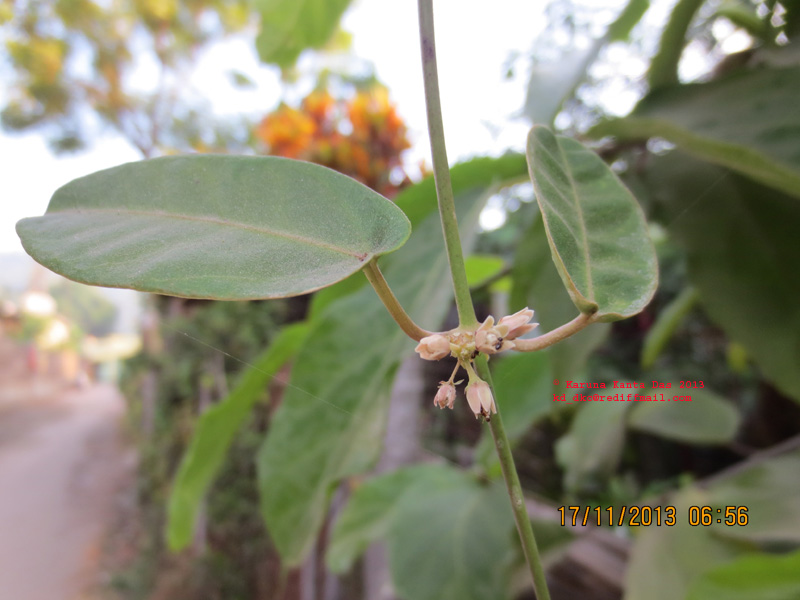 Myriopteron extensum (Wight & Arn.) K. Schum from Assam
:  Attachments (10). 9 posts by 4 authors.
Attached images may be
Myriopteron extensum (Wight & Arn.) K. Schum. Please validate.
Family : Apocynaceae
Genus & species :
Myriopteron extensum
(Wight & Arn.) K. Schum.
Habit : Climber (Liana)

Fruits :Follicle
---
Looks similar to Cyanachum species.
---
I would rather go with Cynanchum tunicatum. (For the first set of photographs.) I may be wrong though
---
---
Found in Bangalore (outskirts)
August 2014
---
It is Cynanchum tunicatum (Retz.) Alston
---
---
217 ID wild plant: 14 images.
Please ID wild plant,
Location: near Reserve Forest, Chathamattom, Ernakulam District, (Kochi) Kerala PIN:686671

Altitude: 1400fsl

Flower date: 05.12.2021, 01.45pm
Habitat: wild moisture

Plant habit: climbing, twining, branches, slender weak stem 02mm diameter, latex, annual

Height: 05 feet
Leaves: opposite, heart shaped, apex, size:11×6cm or less

Flower: racemose, diameter: 11 mm, lite green, good fragrance
Fruit:

Seed:

Camera: mobile Samsung Galaxy A21s
---
Check with Leptadenia …. Leptadenia reticulata,
---
No, flowers and leaves are mismatching
---
Please check this screen shot,
---
Maybe Tylophora or Cynanchum (more likely), but could not find a match as per comparative images herein.
---
Thank you very much dear …, for the ID suggestion of my plant. It is very close to Cynanchum tunicatum,
---
Yes, you are right as per images and details at Cynanchum tunicatum
Leaves seem a bit variable while having a look.
---
---