.
EKS-uh-kum — Latinized form of exacon, the Gallic name for Centaurium
ped-un-kew-LAH-tum — with a flower stalk
…
Dave's Botanary
.
commonly known as
: stalked Persian violet •
Kannada
: ದೊಡ್ಡ ಚಿರಾಯಿತ dodda chiraayita •
Tamil
: கணப்பூண்டு kana-p-puntu


.



¿ Native to ?: India, and ?
.
---
Exacum pedunculatum L.: Attachments (2). 2 posts by 2 authors.
Exacum pedunculatum L., fam: Gentianaceae
Herb at moist placeas, near paddy fields
Near Hosur, Krishnagiri DT, Tamilnadu Altitude 800m, flowering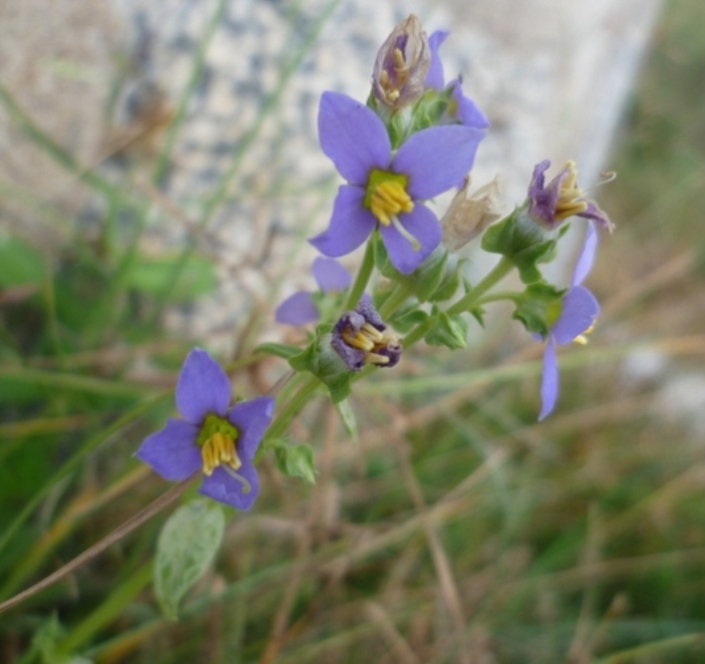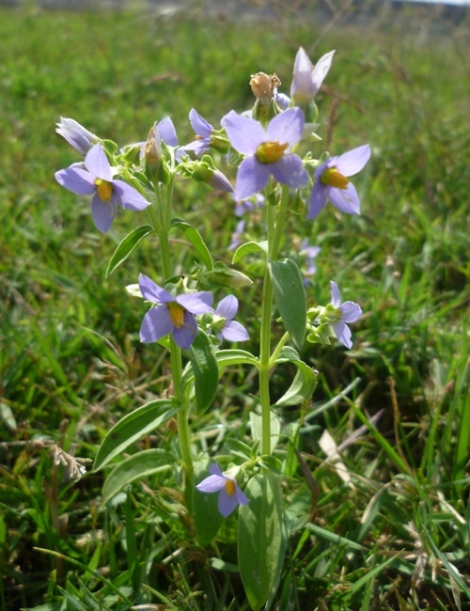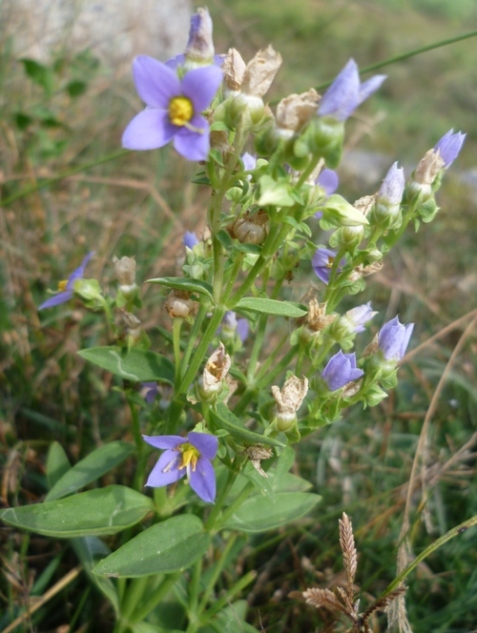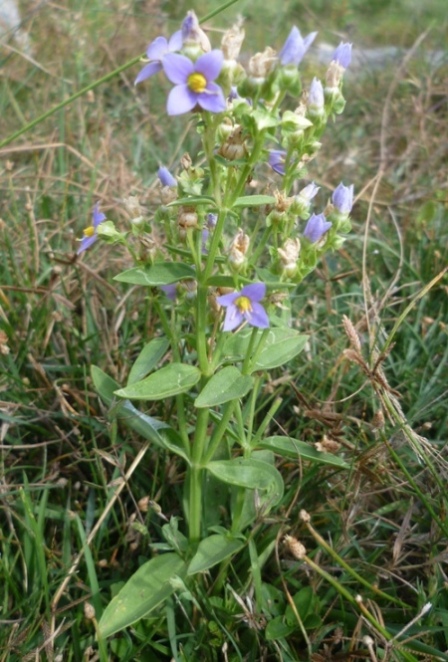 Gentianaceae for identification :: 240314MK :: March011
: Attachments (4). 10 posts by 5 authors.
Please help me to identify this
Gentianaceae
herb
. is this an
Exacum
?
Habitat: a wetland, clayey soil
Place: Ariyalur dist., TN
Alt.: 62 m asl

Date: 07 Mar 2014
---
Family: Gentianaceae
Date: 4th January 2015
Place: Bangalore outskirts
Habit: Herb
Habitat: Wet crop fields
---
Id-310312-PR-2: plants from north gujarat
habitat wild
habit herb
stamen 5 yellow
near cultivated field
flower blue
---
Exacum species.
Need to check whether calyx is winged or not. Also size is difficult to guess with the given picture.
---
May be Exacum pedunculatum L. from what ever details I can see from this very small image.
---
Id of a herb from Bilaspur
: 1 high res. image.
Request for Id of a
herb
from Bilaspur.
Photographed
in February, 2022.
---
Any habit images?
Appears to be from Solanaceae.
---
No … At present I do not have.
---
This is some species of Exacum
I guess Exacum tetragonum ?
---
Sorry for wrong observation
Check Exacum pedunculatum
---
I agree with you as per images at Exacum pedunculatum L.
---
References: