Images by 
Balkar Singh & 
Vijayasankar Raman (Inserted by Bhagyashri Ranade)
---
Hibiscus platanifolius
,
from Tiruvannamalai, Tamil Nadu.
---
Mallow for ID : 301210 : AK-1: Taken at Dambulla, Sri Lanka on the 16th of November, 2010.
The leaves resembled that of Cotton Rose.
---
Hibiscus platanifolius (Willd.) Sweet (= H. eriocarpus) of Malvaceae, i think. "Maple-leaved mallow"
---
The leaves just like that of a Platanus, so the specific epithet.
---
what a beauty. The centre of the flower looks like a flower itself.
---
I think I have earlier also uploaded this. It is a potential ornamental plant but only problem is that the fruits have kind of stinging hairs. Hope some improved variety will come in the future.
---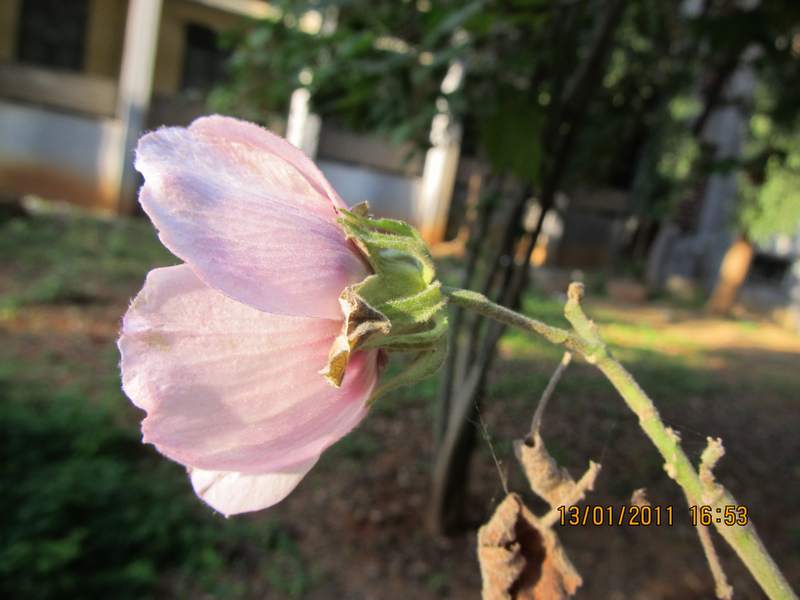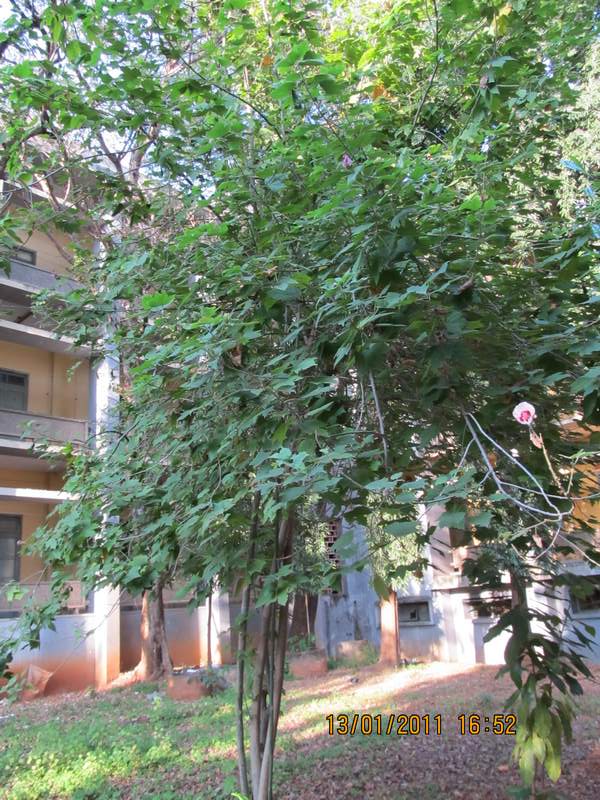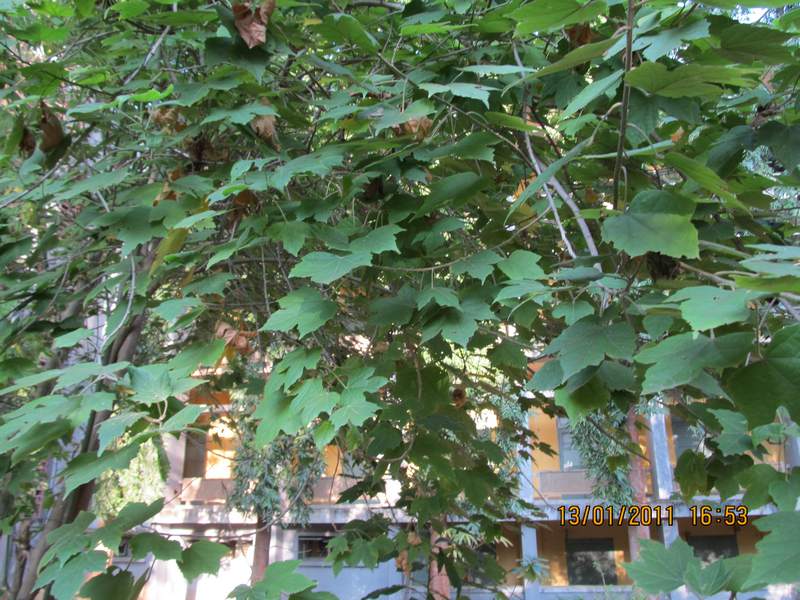 Hibiscus palatanifolius from sri venkateswera College Tirupati:  Hibiscus palatanifolius from Sri Venkateswera College Tirupati
---
Please help me to identify this
small tree.
I think its a
Hibiscus
sp. commonly
seen along mud-roads and rivers.
Place: Megamalai WLS, Theni dist., TN
This is Hibiscus platanifolius
common in E.ghats, limited to Peninsular India
---
I agree with … id.
Its a beautiful wild Hibiscus!
---
Hibiscus?
: 3 posts by 2 authors. Attachments
(3)
– 1 MB each.
I need to know this plant name… most probably this is Hibiscus sp.
---
Found in Auroville botanical Garden near Pondicherry,Tamil Nadu.
---
Pl. check comparative images at
---
---
I think I replied in some other post on this plant.
---
It is Hibiscus platanifolius; it seems the light pink colour is discoloured due to some environmental factors
---
---
Wild large Shrub or Small Tree

Area- Nallamalais, Easten Ghat, Andhra Pradesh
Photographed- November 2020
---
Hibiscus mutabilis
---
Happy to see the post from my native ma'am,
Hibiscus platanifolius only, collected and dissected also,
---