commonly known as
: blue dewflower, blue dove weed •
Marathi
: नीलीमा nilima;
.
---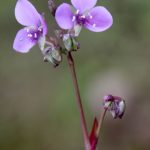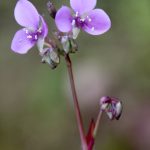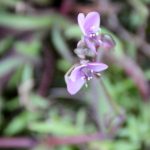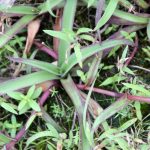 Murdannia spirata from Below Bababudangiri Peak-GS12022022-4
: 4 very high res. images.
Murdannia spirata
photographed
from Below Bababudangiri Peak, Karnataka, 26-9-2015
---
Looks different from images at Murdannia spirata (L.) G.Brückn.
It is something else.
Pl. check comparative images at 
Murdania
.
Alos check with images at 
Murdannia gigantea (Vahl) G.Brückn.
, but basal leaves look different (if these are from the same plant).
---
This more looks Murdannia simplex or gigantea to me. It must be having the rosette.
---
Is this image OK for the suggested species?
---
Thank you for additional image. Not gigantea, it could be Murdannia simplex. It was growing under story or in elevated open situations? I have seen Murdannia loriformis also prefers undergrowth.
---
Thanks …, not sure now about habitat.
---
For time being will consider this as Murdannia simplex, as it has lateral inflorescence.
---
---
KAS Week : (Murdannia simplex-01/10/2012-NJ):
Murdannia simplex – Nilima in Marathi
---
---

Kas Week :: DV :: 28 SEP 08 – 0230 :: Murdannia simplex:
Kas plateau … about 4000 ft asl
… one of the 39 World Heritage sites in the Western Ghats of India
28 SEP 08
Murdannia simplex
(Vahl) Brenan
… (family: Commelinaceae)
mur-DAN-ee-uh — named for M. Murdan Ali, plant collector at Saharanpur Botanic Garden
…
Dave's Botanary
SIM-plecks — simple, unbranched
…
Dave's Botanary
commonly known as
: blue dewflower, blue dove weed •
Marathi
: नीलीमा nilima
Distribution: tropical east Africa, Madagascar, China, India, Indo-China
References
:
Flowers of India
•
eFlora
•
Flowers of Sahyadri
by Shrikant Ingalhalikar
---
This is one of the best of your photographs from Kas. Nilima is looking too beautiful, appropriate name for this plant.
---
---
Kas week : Murdannia simplex SMP:
Murdannia simplex.
Commelinaceae
As against Murdannia lanuginosa this is slightly bigger herb 30-50cm with longer internodes.
Leaves alternate 15-30 cm linear acute. sheathing at base, hairy. Flowers in terminal panicles.
---
---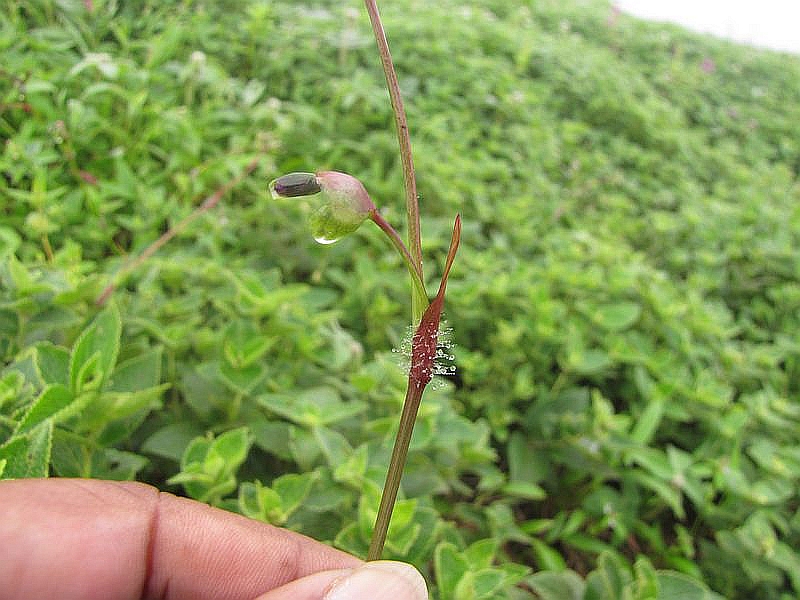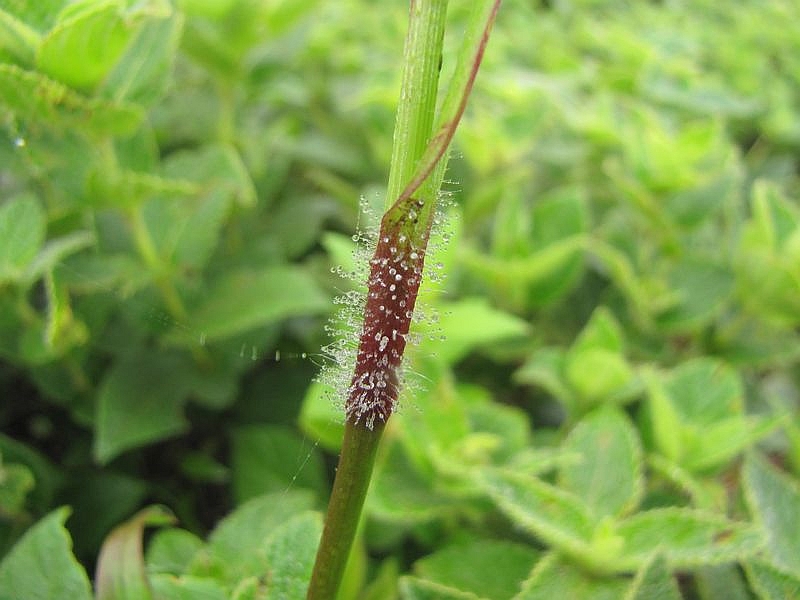 KAS Week DS_081012_04 Help with id:
This set is also from Kas, 22nd Sep 2012.
Seems the stick has lost flowers .
Please help.
---
These are buds of Murdannia simplex with a sticky substance characteristic to Commelinaceae.
---
---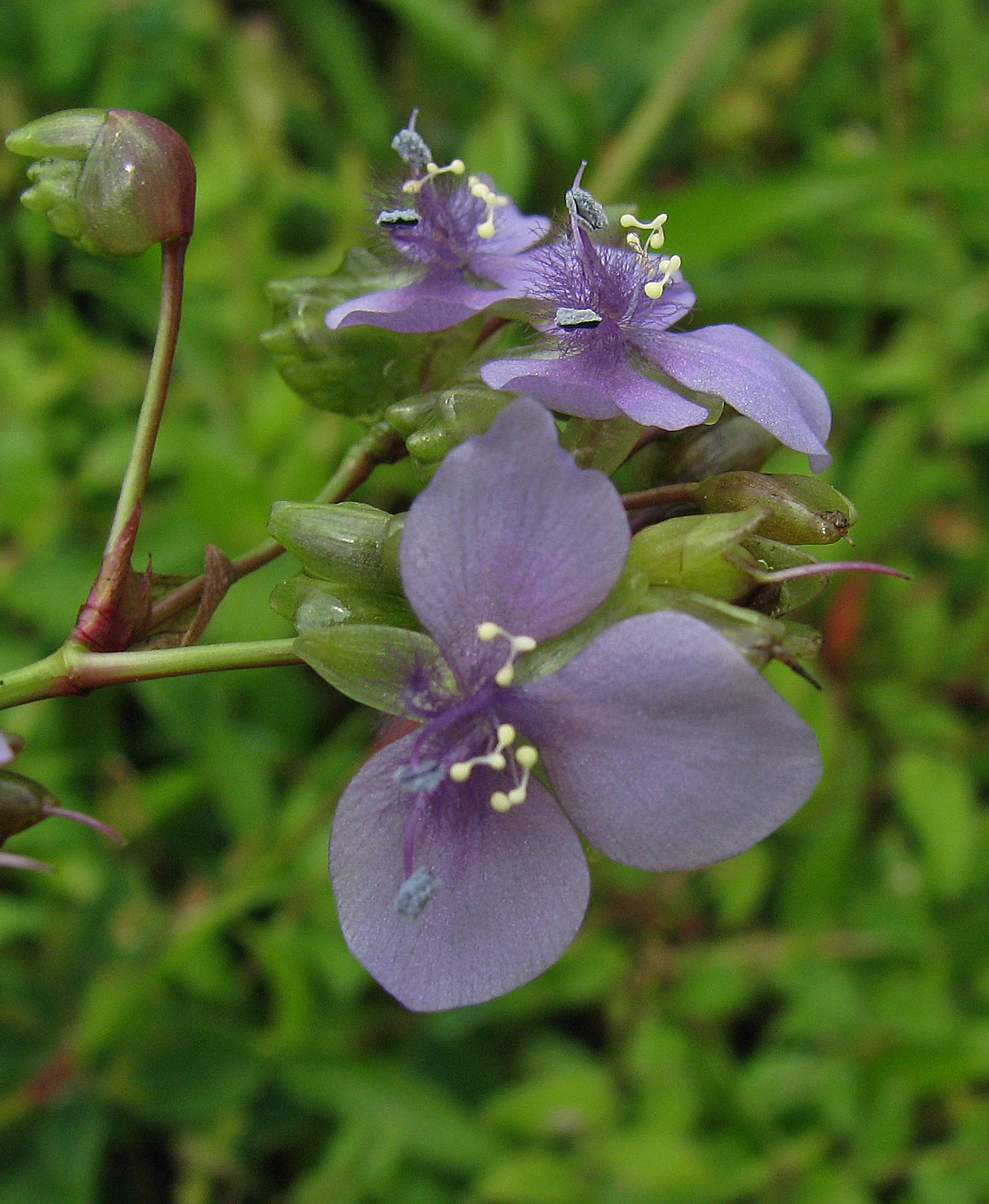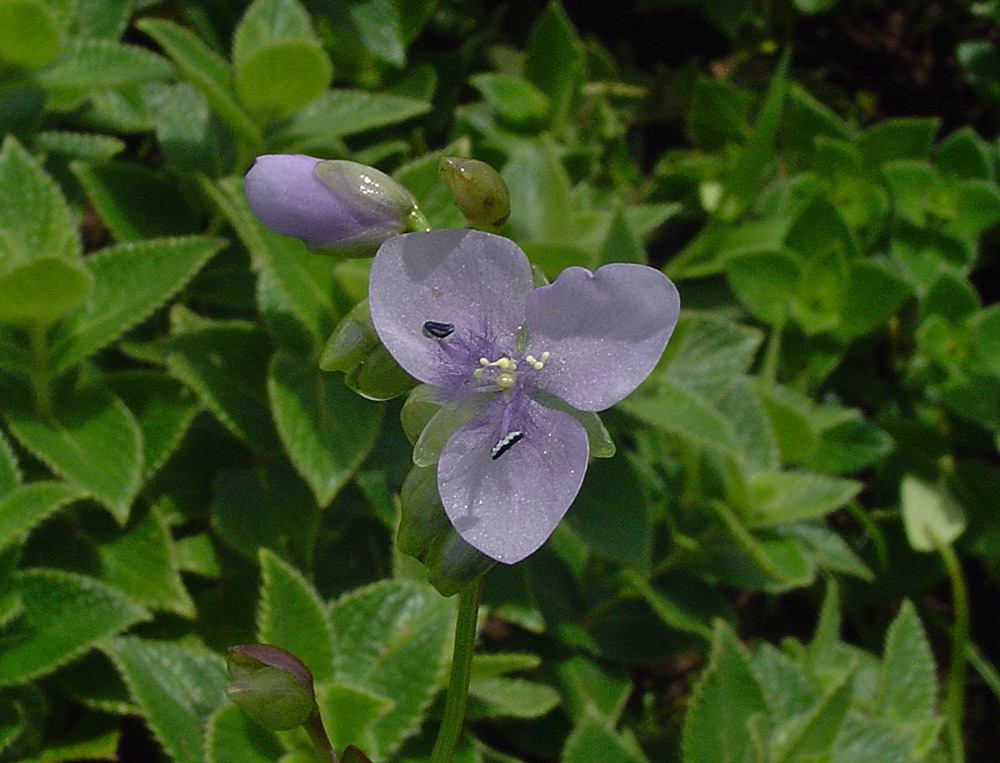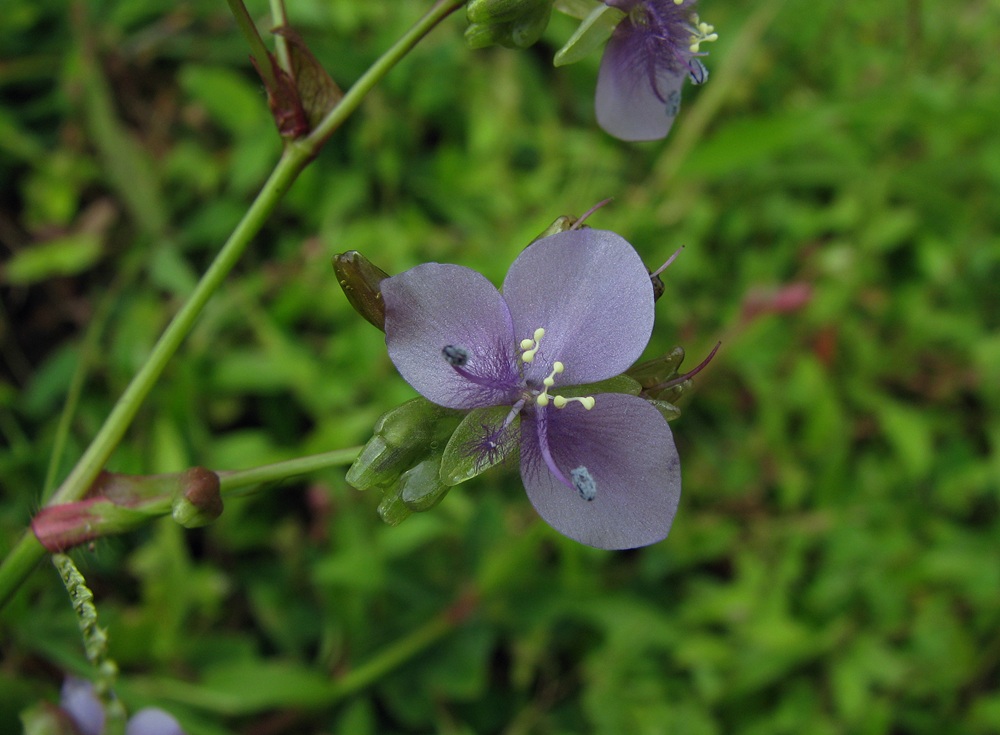 Kas week:: PKA47:: Murdannia simplex- Nilima:
Murdannia simplex (Family: Commelinaceae)
---
---
It is my pleasure to present few images of Murdannia simplex (Commelinaceae)  
Habit: Herb 
Habitat: Wild, Montane forest among grass. 
Sighting: Bababudangiri, Chikmagalur, Karnataka about 1500 msl 
Date: 13-09-2014, 21-09-2024 and 29-08-2015
---
Liked the last two the most.
References: