---
---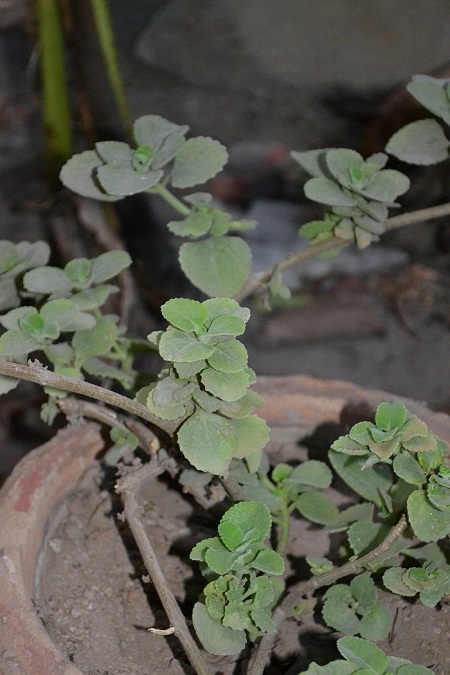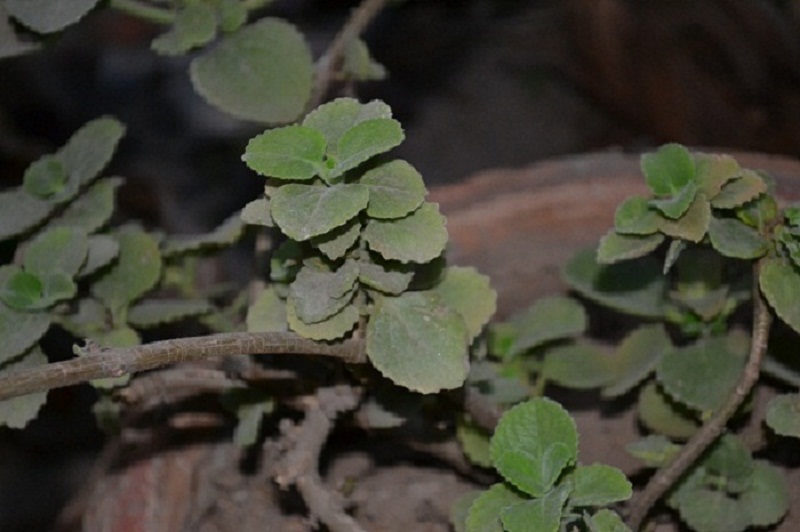 ID request – 03072011PC1: Please identify this plant. I have seen this in Hyderabad as well as in Kakinada, Andhra Pradesh. Have not seen flowers. Leaves smell like Ajwain (Trachyspermum ammi) and are used in making pakoras.
---
---
I agree with .. id.
The current name is Plectranthus amboinicus.
---
---
---
Yes, it is P. amboinicus (= Coleus aromaticus). "Karpoora valli" in Tamil.
---
---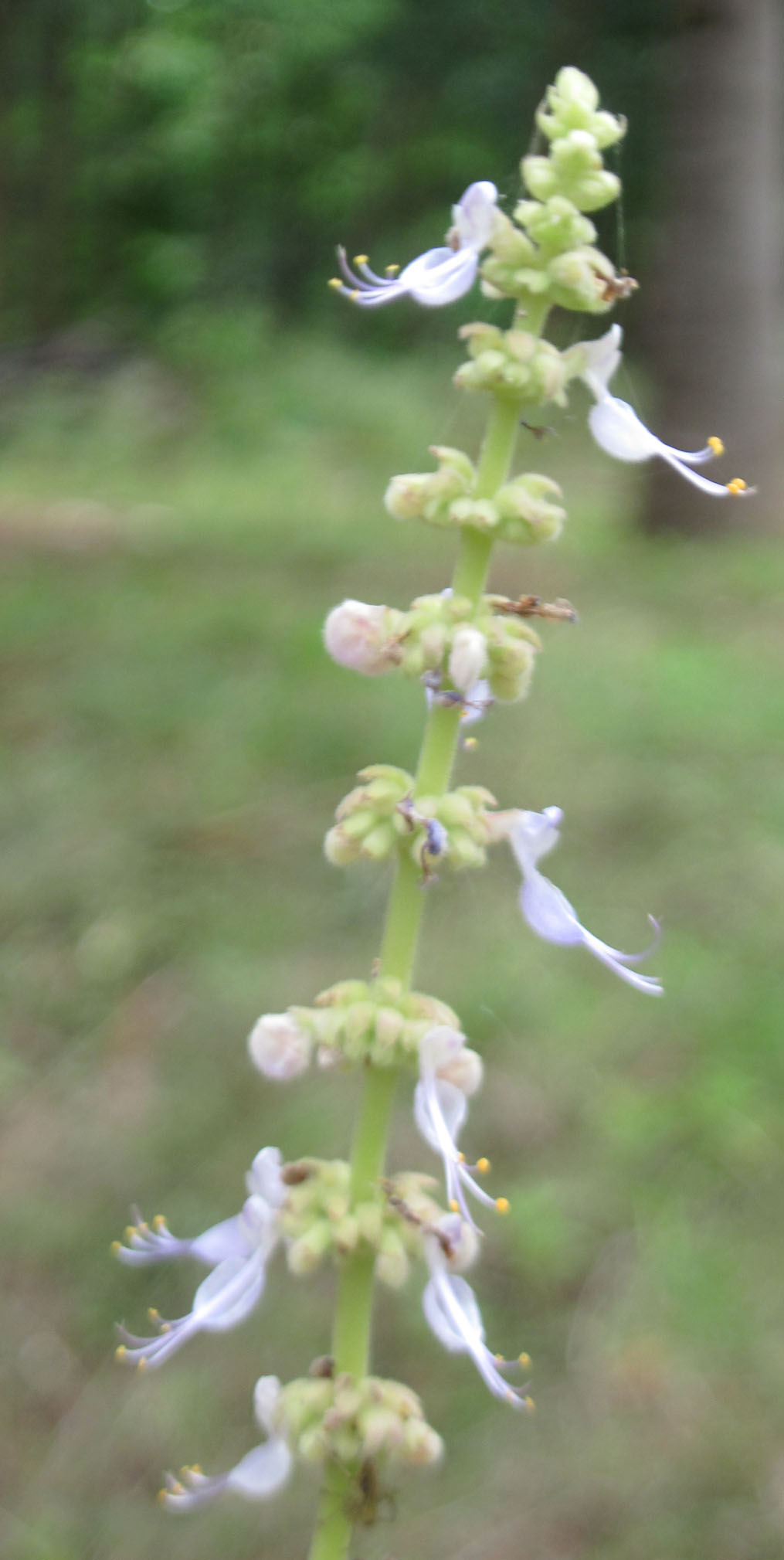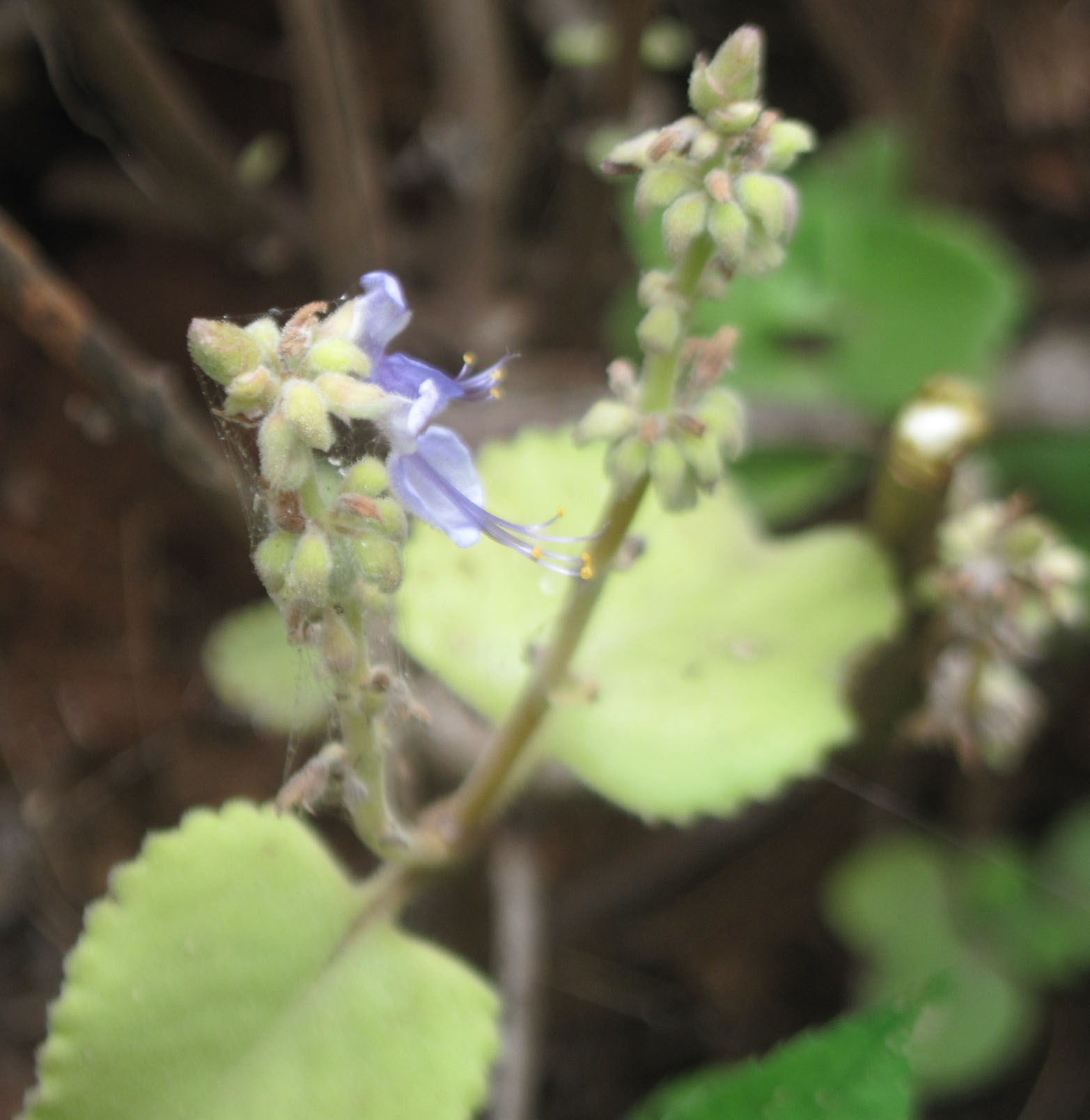 efloraindia: 041111 BRS122: Sharing the picture of Coleus aromaticus from NBNP Garden, Anaikatti, Coimbatore Dist.,
---
I have seen a lot of plants with leaves, but perhaps not in flower. Thanks for sharing. The correct name now, however, is Plectranthus amboinicus (Lour.) Spreng. (syn: Coleus aromaticus Benth.; Coleus amboinicus Lour.)
---
---