---
---
---
Desert Petunia?
---
to me it looks like Ruellia brittoniana 
---
Ruellia  sps.
---
Ruellia (Acanthaceae family)
Is commonly known as the 'wild petunia', however are no-where related to the Petunia sps.
could be R. brittoniana as well.
I think .. has ID'd the plant on 'Flowers of India' as well.
This particular species is also commonly known as the 'desert petunia' as per .. information
Additional information : The genus was named in honor of Jean Ruelle, herbalist and physician to Francis I of France and translator of several works of Pedanius Dioscorides.
---
---
---
These plants are grown as ornamental.  I had these plants in my Garden in Chennai.  Any medicinal use?
---
We have this on Old Delhi Ridge also
---
Please note that Ruellia brittoniana is now a synonym of Ruellia simplex C.Wright of Acanthaceae family.
---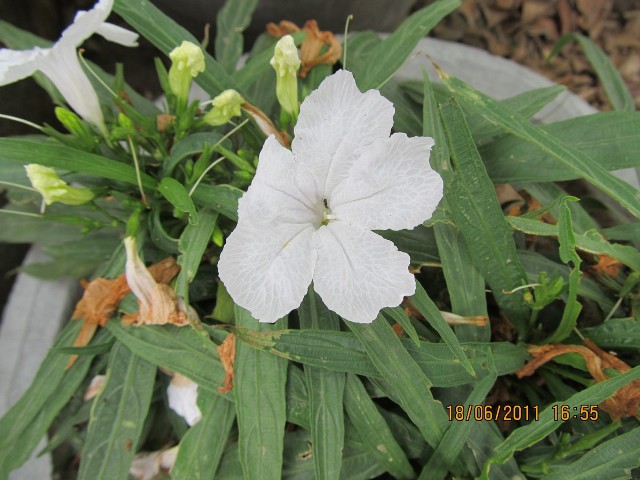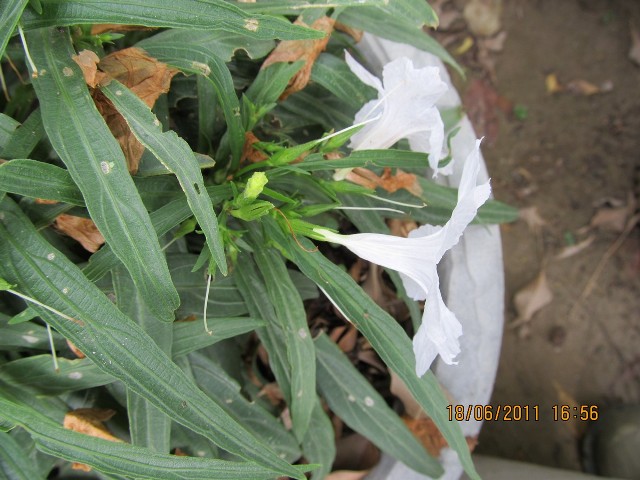 Another dwarf variety from Arya PG College Campus Panipat
---
Thanks, …, I agree with you.
References: