grapefruit ;
Fruit is orange-yellow up to 15 cm across. The fruit is acidic and varrying in sweetness, the pulp white, pink to reddish.
---
–  We two eat one fruit every morning. It is sour to sweet and a bit bitter too. But with plenty of sugar it tastes very well.
---
---
---
Near Mumbai there is a nursery called
Pathare Nursery
. The address is as follows :
Pathare Nursery
Near Shivaji Chowk,
Ambedkar Road, Kalyan
Tel: 0251-2203966
You will get all types of grafted fruit trees. Once I enquired about the grapefruit graft. They are selling it.
---
---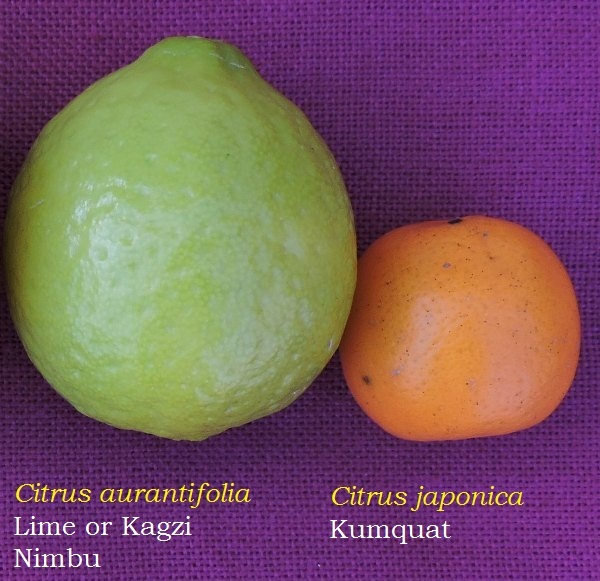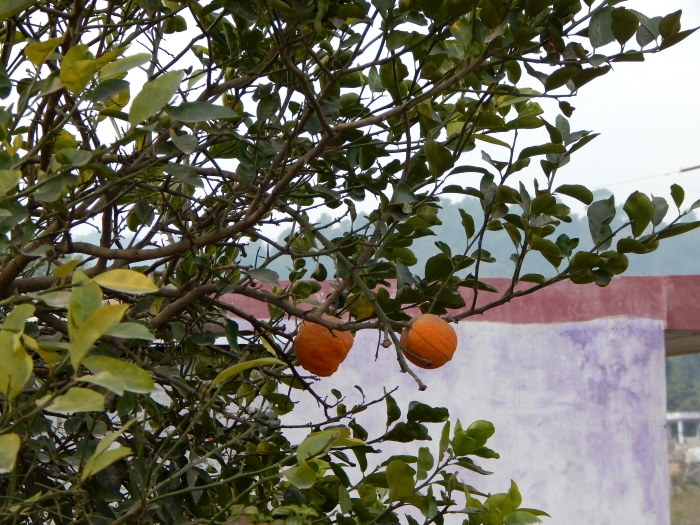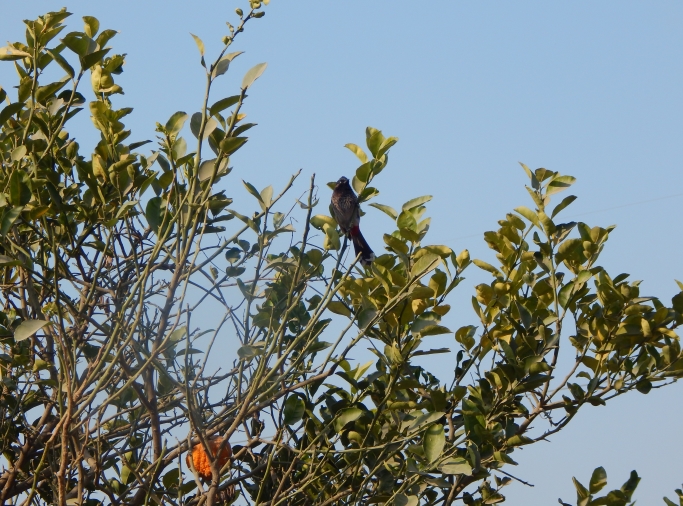 Citrus tree for ID :: Jammu :: May2018 MK002 : 16 posts by 5 authors. Attachments (2)
Fruit image image is not clear.
---
Sorry. Not if it's 20 cm fruit.
---
Also check species available with images at
Citrus
---
it is Citrus aurantium (sour orange or khatta) locally known as Gohdah khatta.
Attaching a comparative photograph for reference.
---
---
Common name: Grapefruit
Fruit large like Citrus grandis, reaching 15 cm in diameter, rind much thinner and orange yellow in colour, leaves smaller and glabrous on veins and pulp vesicles more tightly packed.
Photographed from California
---
Another confuser for me. It appears like mosambi – not sure if they are sold in Indian markets.
---
Please ignore the last photograph. …, The broadly winged petiole is distinctive for both C. grandis and C. paradisi
---
---
Which Is this 
tree
 bearing flowers and a fruit ?
Saw it 
in Kakoijana village near Manas National Park, Guwahati. 
Date- 03.03.2014
---
May be some member of Rutaceae.
---
Citrus sp.?,,,,,,
---
The flower and fruit looks like Pomelo (Citrus grandis) to me. However i cannot be sure as i have not seen the flower and fruit of grape fruit(Citrus x paradisi). The shape of the fruit is a dead giveaway. While Pomelo is kind of pear shaped, grapefruit is usually fully round.
---
Thanks … In Pomelo the petals look bit roundish while in grapefruit slightly elongated. Even the fruit doesn't seem to be pear-shaped. It is almost round. I feel it should be paradisi but i would still like to confirm.
---
It is not Citrus. The leaf-shape does not match. Uploading the few photos from my house.
---
Yes C. paradisi looks good, C. grandis (now C. maxima) would have much larger fruit
---
---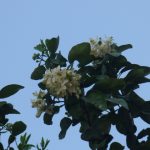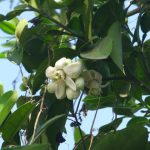 Citrus Species for ID : Nasik : 04MAY21 : AK-03
: 2 images.
Citrus flowers seen in a farm.
Looks more like Citrus maxima. Kannada Chakotha grown here.
---
Thanks, Mahadeswara ji, for the suggestion.
Citrus species are better identified by fruits.
Any specific reason as to why is it cultivated in a farm ?
It was a single tree with other fruit trees around the farm house.
---
Ok
---
There is no fruit picture ??? I did what best I could do after verification.
---
I received a reply from the owner of the farm.
It is Grapefruit.
---
References: