Argentina Northeast;

Assam; Bangladesh

; China South-Central; China Southeast; Colombia; Cuba; Dominican Republic;

East Himalaya

; El Salvador; Guatemala; Hainan; Honduras; India; Jawa; Laos; Leeward Is.; Lesser Sunda Is.; Malaya; Maluku; Mauritius; Mexico Central; Mexico Northeast; Mexico Southeast; Mexico Southwest; Myanmar; Nepal; New Caledonia; New Guinea; Nicaragua; Nicobar Is.; Philippines; Puerto Rico; Queensland; Runion; Solomon Is.;

Sri Lanka

; Sulawesi; Sumatera; Taiwan; Thailand; Tibet; Trinidad-Tobago; Vietnam; Windward Is.
as per
Catalogue of Life
;
Palm Grass, Weevil lily ;
---
A stout herb. Rhizomes are tuberous, thick, with creeping, slender stolons. Leaves are often 4-7, carried on stalks 30–80 cm long. Leaf-blade is oblong-lanceshaped to suboblong, 40-90 x 5-14 cm, pleated papery, sometimes velvety, margin entire, tip long-pointed. Flowering stems are short, only 15-30 cm, brown hairy. Flower-racemes are nodding, head-like to subovoid, 2.5-5 cm, densely many flowered; bracts ovate-lanceolate to lanceolate, 1.5–2.5 cm, hairy. Flower-stalks are about 7 mm. Flowers are yellow with ovate-oblong petals about 8 x 3.5-4 mm, tip blunt. Outer petals are hairy above, inner ones hairy above on midvein or at base of midvein. Stamens are 5-6 mm, filament less than 1 mm; anther linear, about 5 mm. Ovary is subglobose to oblong, hairy. Style are longer than stamens, slender; stigma subcapitate. Berry is white, nearly round, 4-5 mm in diameter, beakless. Seeds are black with irregular stripes.
Forests, shady and moist places usually at elevations of 800 – 2,200 metres
Southern China, Indian subcontinent, Myanmar, Thailand, Laos, Vietnam, Malaysia, Indonesia, Philippines.
(Attributions- Compiled from secondary sources listed in references by Kishor Deka for the Assam Biodiversity Portal project- from
India Biodiversity Portal
)
---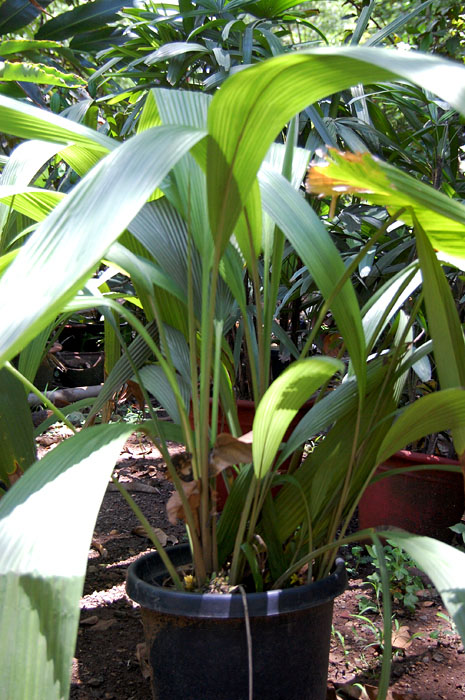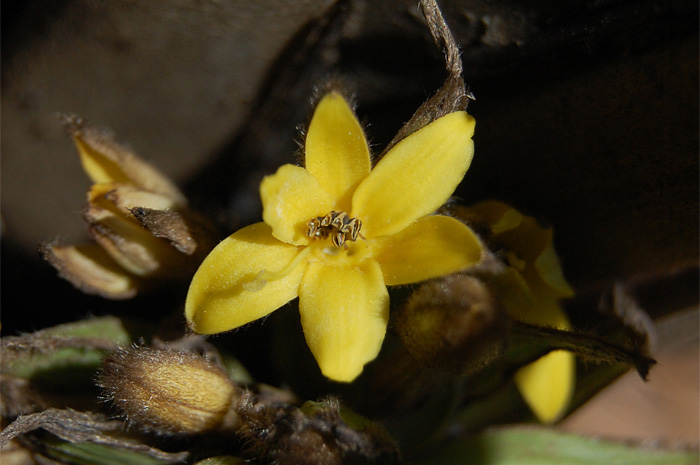 Curculigo capitulata.: 2 images.
Attached are photo of the plant Curculigo captitulata.
Botanical Name: Curculigo capitulata (syn. Molineria capitulata)
Common Name: Palm Grass
Family: Hypoxidaceae
Location: Horticulture Department, Hiranandani, Powaii (Mumbai, Maharashtra)
Date: 09-06-2011
Curculigo is a genus of about 20 species spread across the tropical and subtropical region.
This particular plant, C. capitulata is commonly called "Palm Grass" due to the leaves bearing a similar appearance to that of a palm.
However, unlike a palm this plant does not produce a aerial stem, but is rhizomatous in growth.
The plant produces a puff ball like inflorescence on which small star-shaped yellow flowers are produced.
Apart from the ornamental value, the leaves are utilized for making nets.
---
---
Garden Plant also called as Ammra Palm or motha Palm
Molineria capitulata
Family Hypoxidaceae
Molineria capitulata (Lour.) Herb.
Synonyms
Leucojum capitulatum Lour., Fl. Cochinch.: 199(1790), Type: ?. Curculigo recurvata W.TAiton, Hortus Kew 2nd edn 2: 253(1811), Type: cult. Hort. Kew ex Bengal, 1805; holo: ?. Molineria plicata Colla, Hortus Ripul.:
331-3(1824),
---
Garden plant from Delhi – TQ-Delhi-02:
A common garden plant, mainly grown for its leaves, seen blooming in a nursery in Delhi, in April.
The flowers emerge from the base of the plant.
Please identify.
---
…, it may be Molineria capitulata (Palm grass) of Hypoxidaceae.
---
Thanks for your quick reply which is bull's eye! I had been killing myself exploring Zingiberacea and Marantaceae.
Interestingly, it is a native of NE India.
---
Thanks … for this ID. I was going to write "Looks like some miniature palm.", based on the leaves. Thanks my palm (though only part of common name, though botanically distant) was correct.
---
Yes this is very often even sold as palm but its a Curculigo, now transfered to Molineria.
I recently met some one who had been working on Curculigo group since long.
---
---
Can anyone help me id this herb
Picture taken
on the way Ranvangla , Sikkim
---
I hope Molineria capitulata..
---
Thanks …
---
---
Gori Valley Tour: For id from Kosani:
This very interesting ornamental was planted along entrance of Kosani Tea Estate... I had never seen this before…. a small plam-like plant with yellow flowers near the base of plant on the stem... id help required…
---
It looks like Peliosanthes teeta (Haemodoraceae).
---
Can this be Molineria capitulata.. Hypoxidaceae (Star Grass Family)? more chances to be so..
or Peliosanthes teeta (Haemodoraceae) as per the reply..
---
It looks like Curculigo latifolia.
---
It is Hypoxidaceae. earlier known as Curculigo I assume now a different genus Molineria.
---
I think Molineria capitulata (Lour.) Herb. as per images herein.
---
Location: Soureni, Mirik, India
---
I also think these match with images at Molineria capitulata
---
---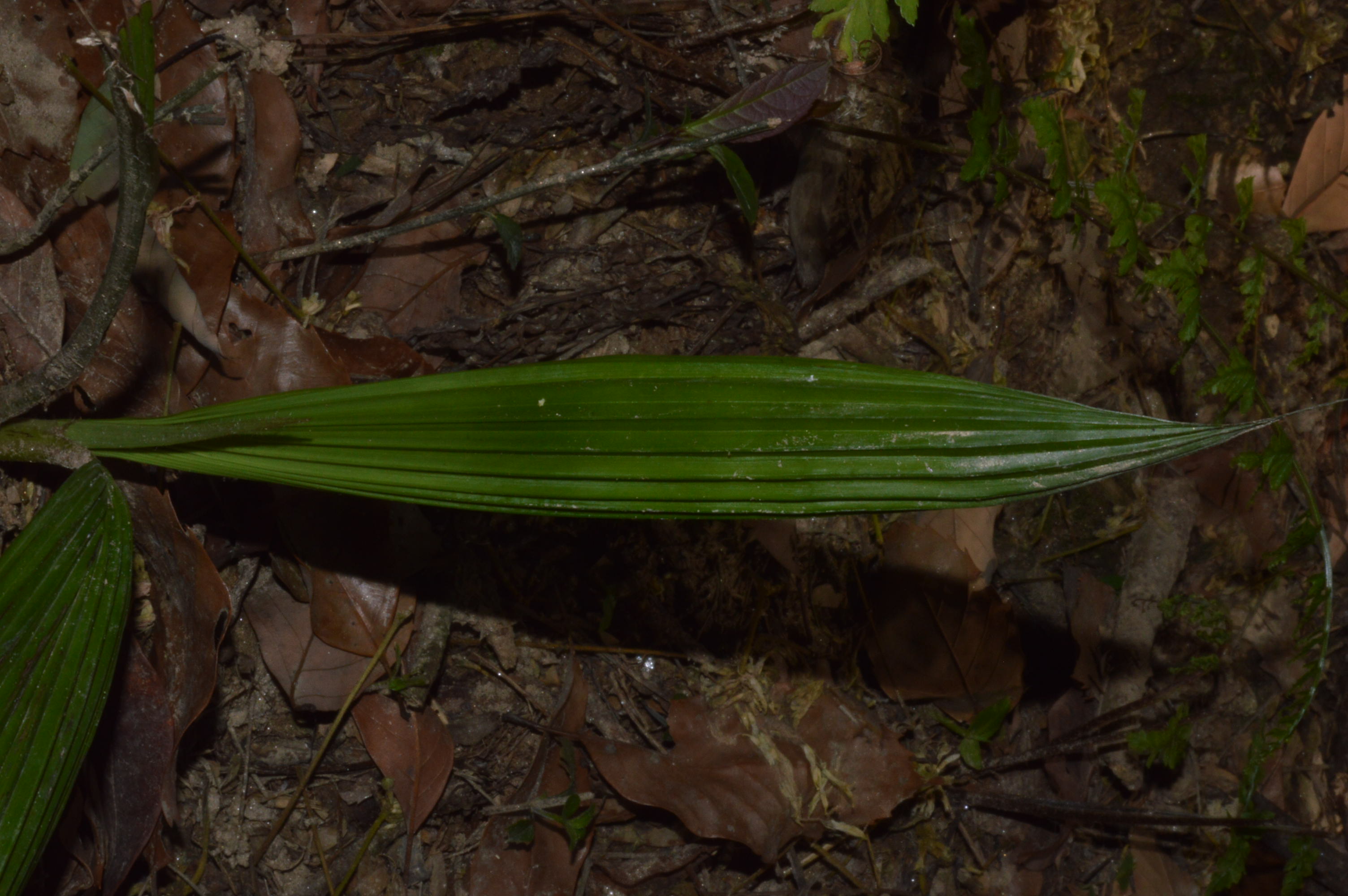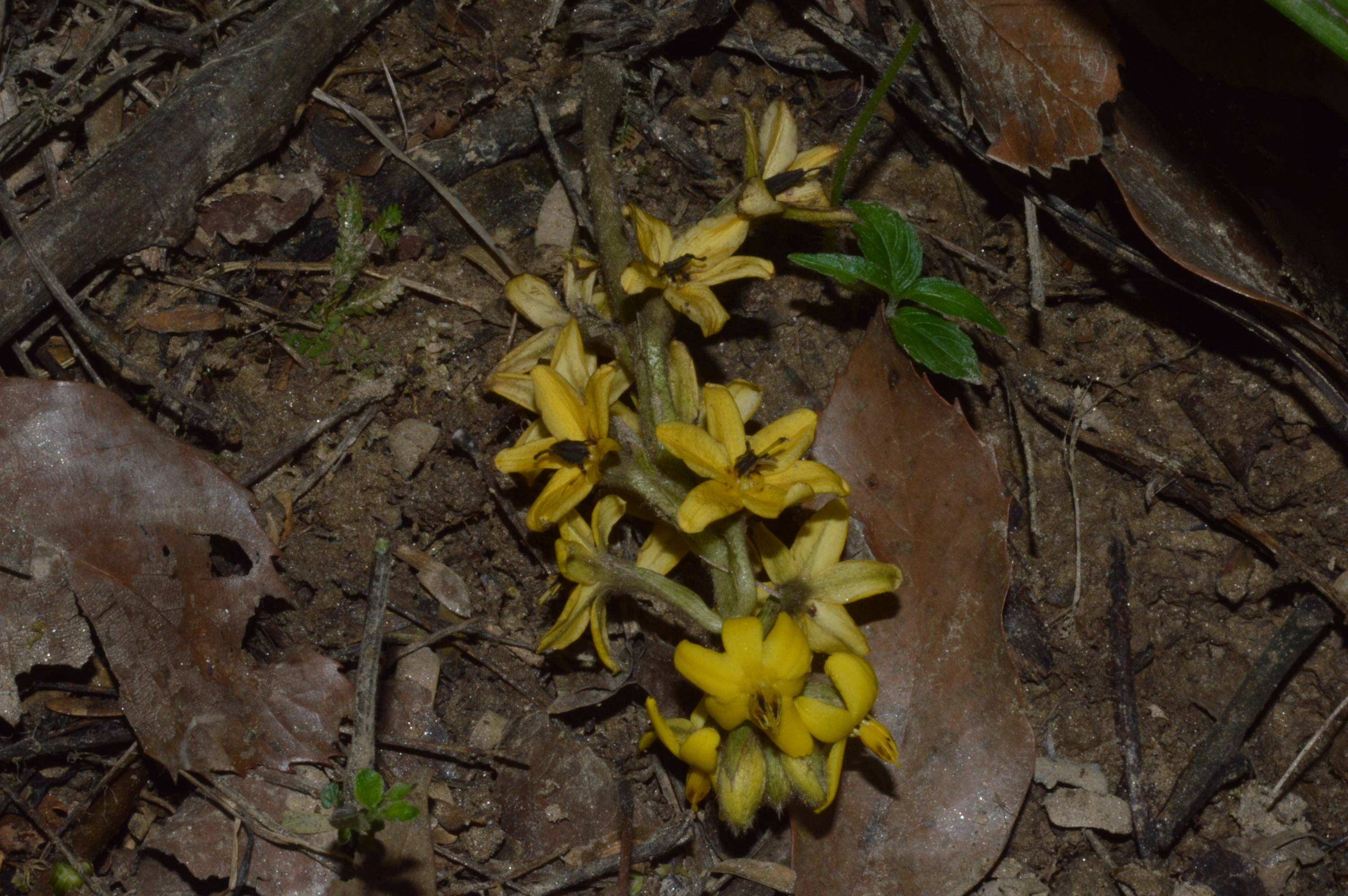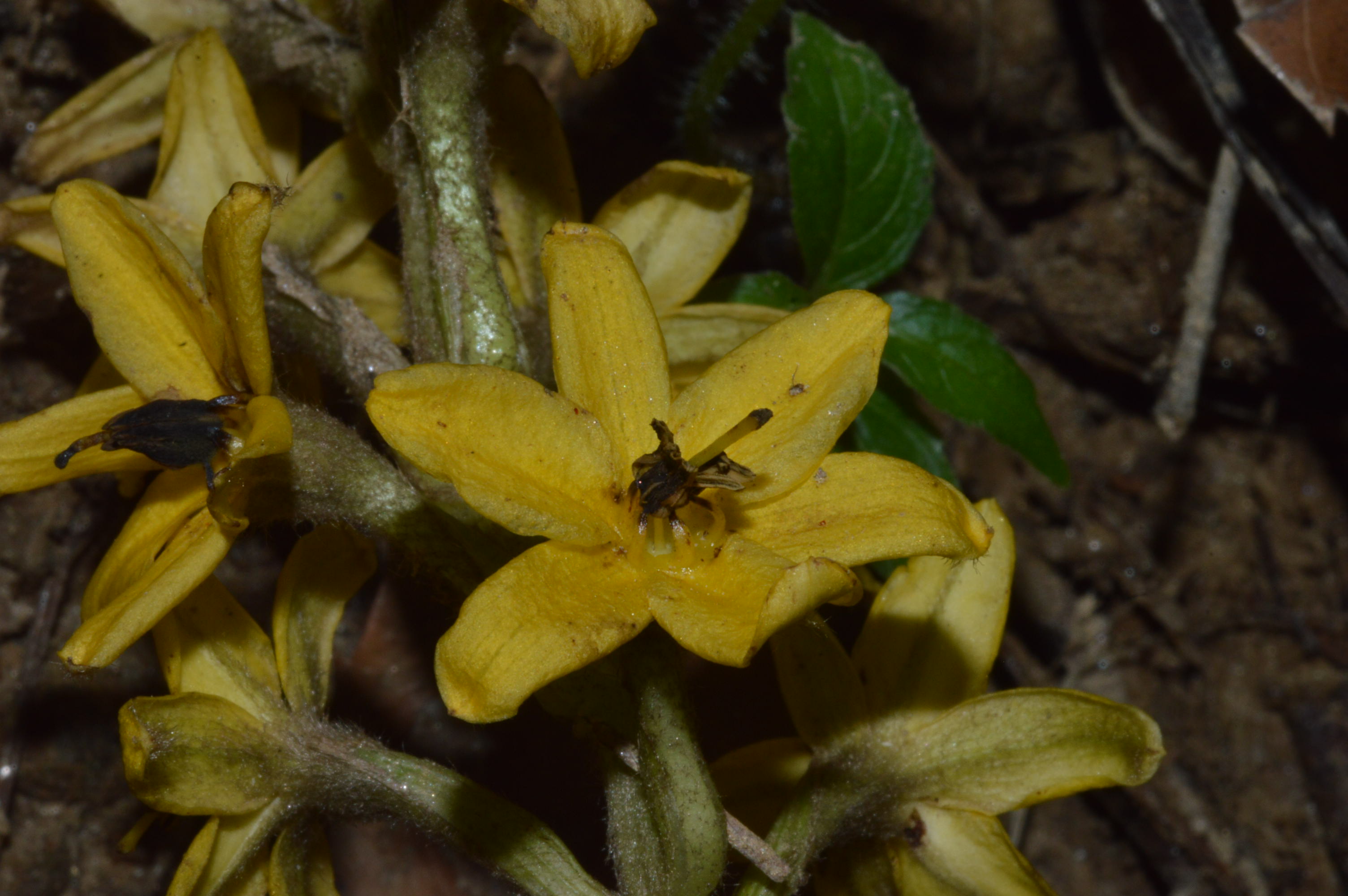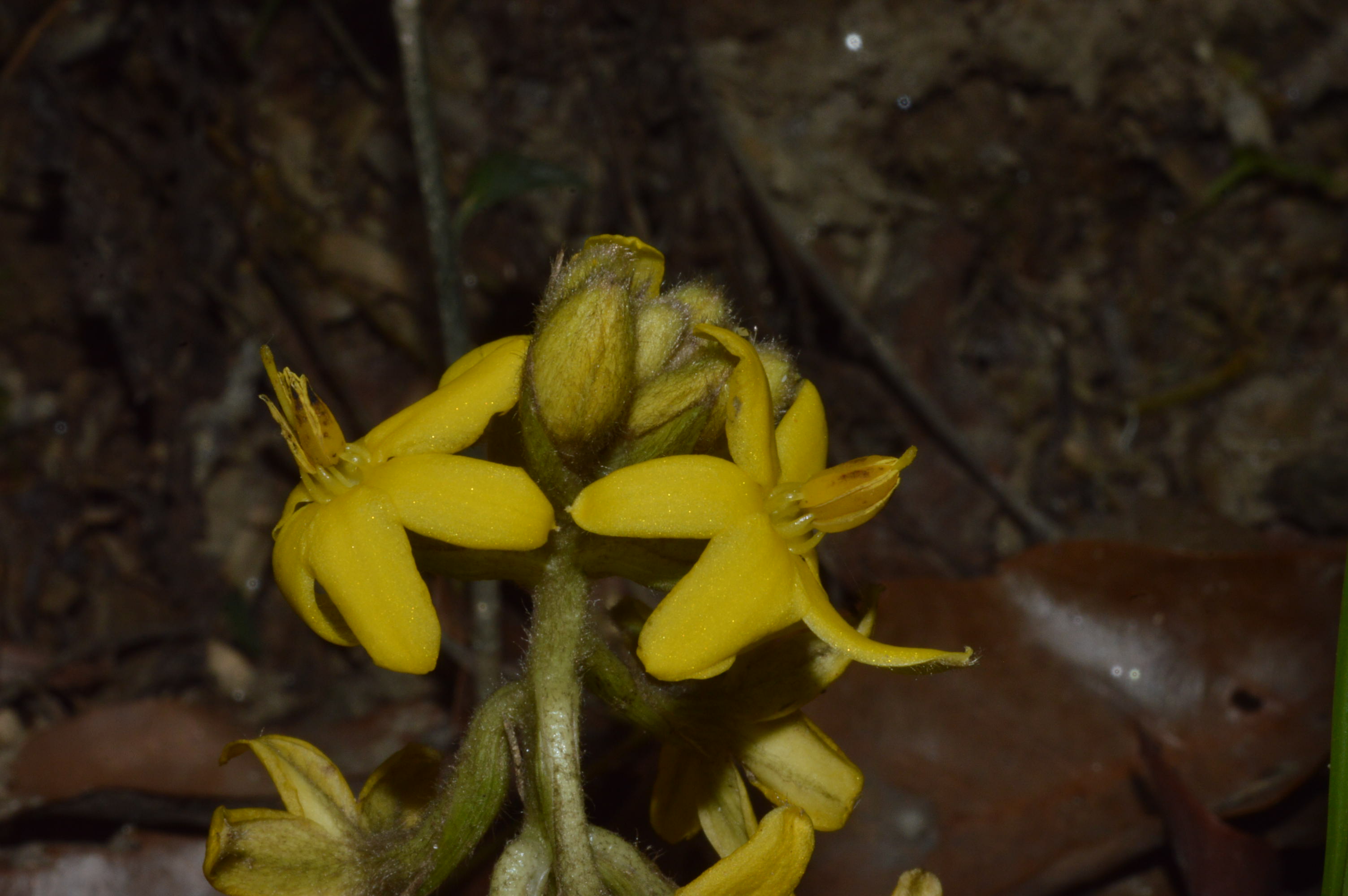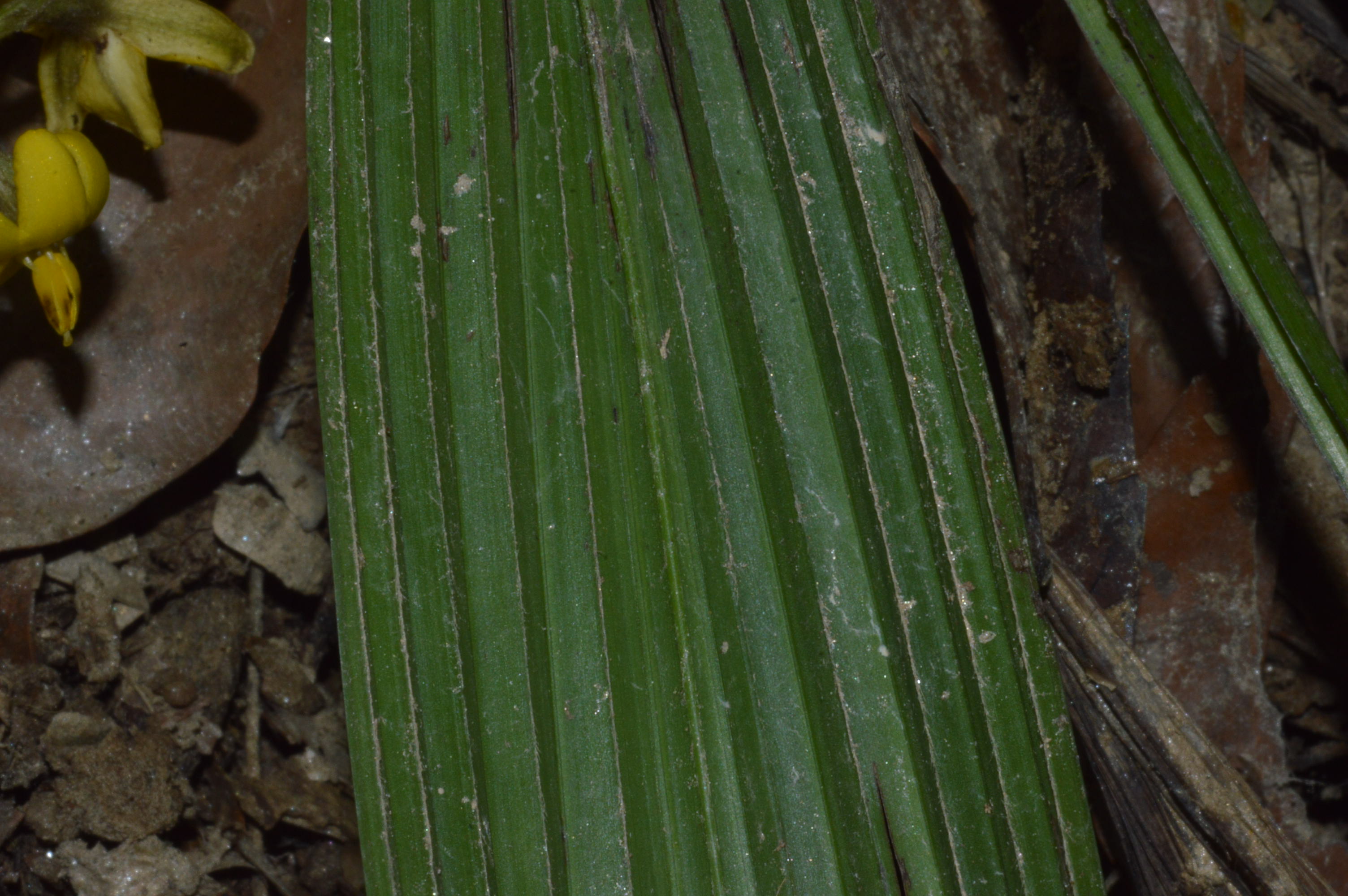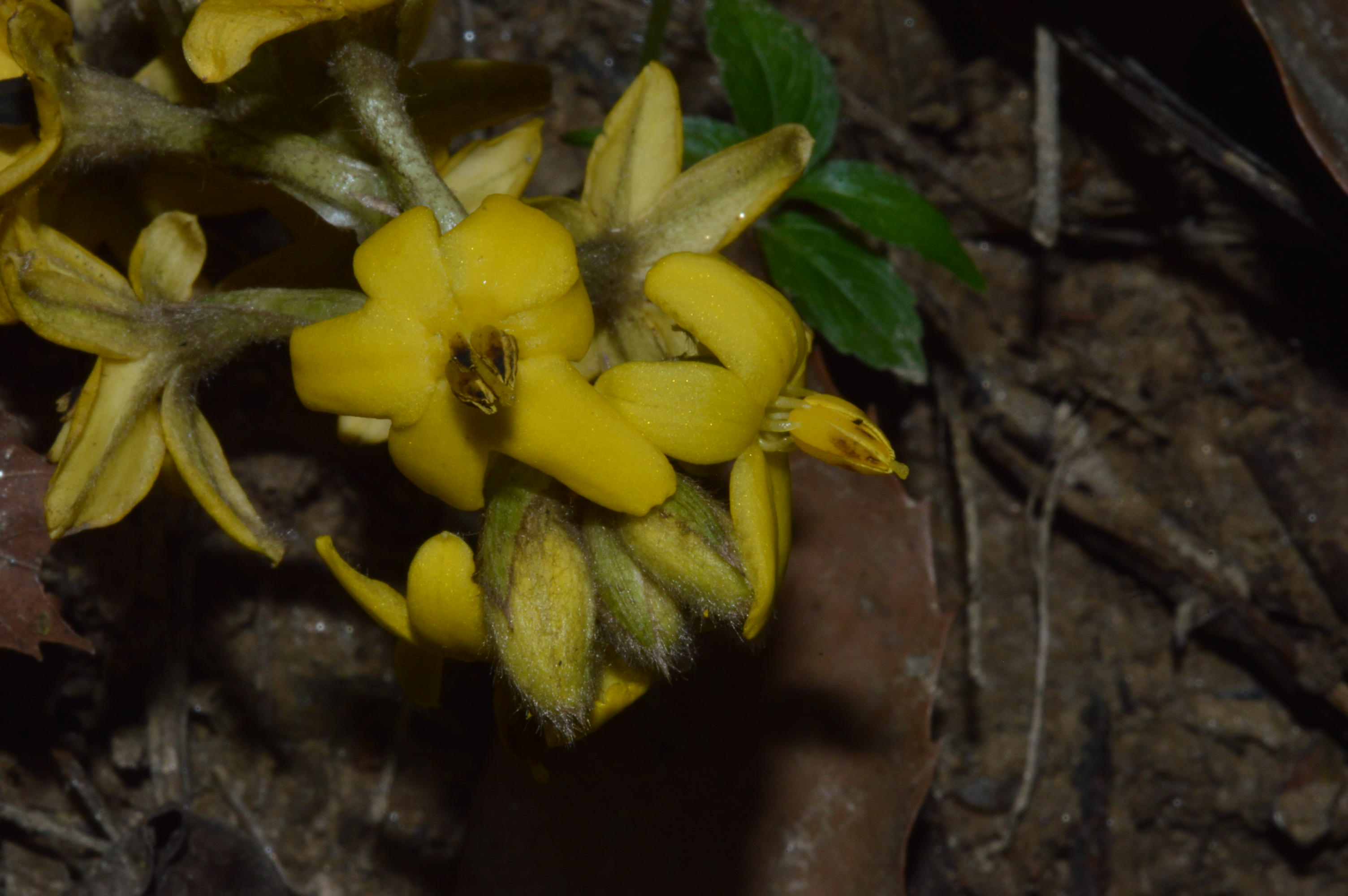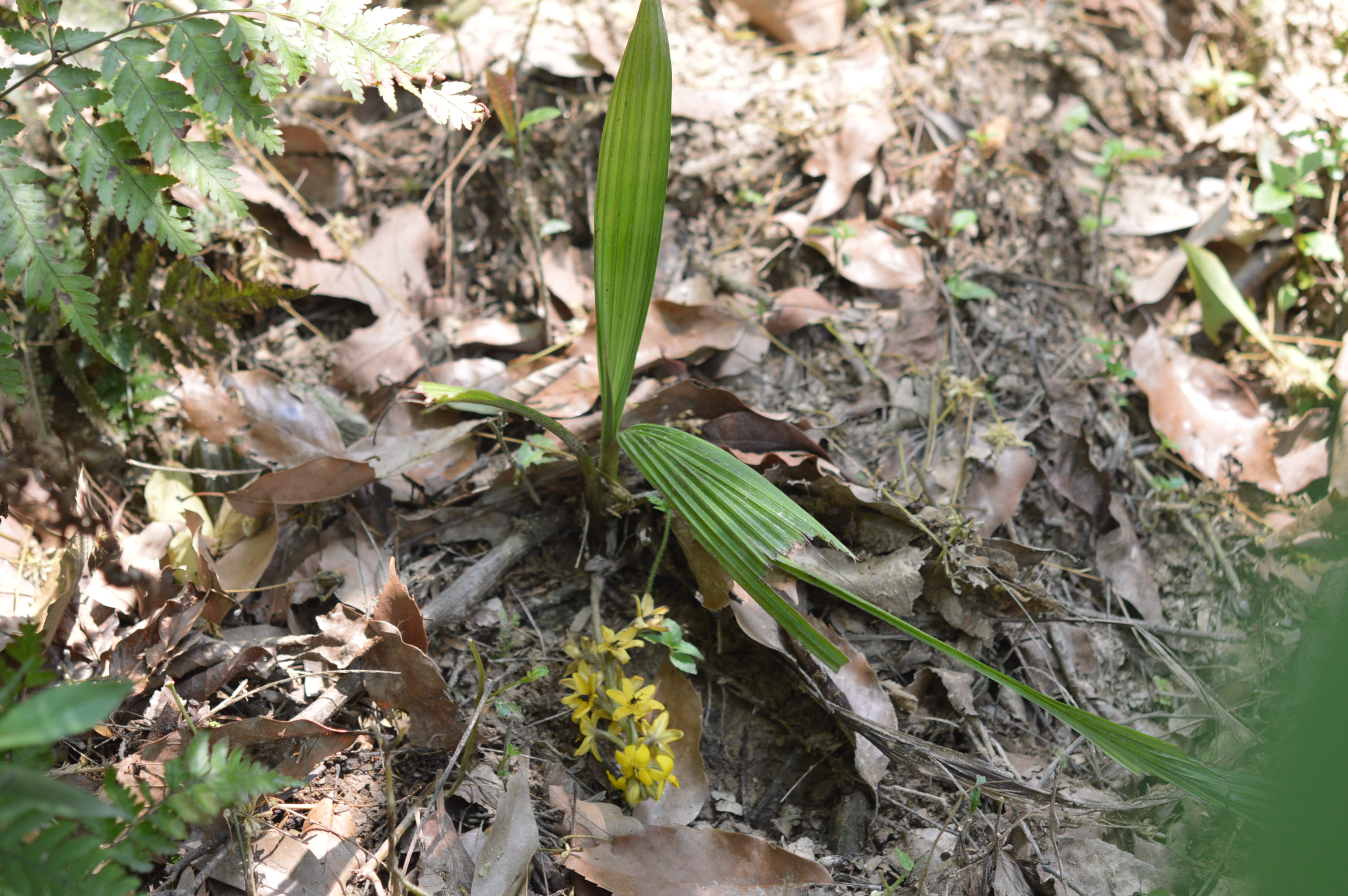 SK1934 21 May 2019
: 4 posts by 2 authors. Attachments
(8)- around
 750 kb each.
Location: Telkot, Nagarkot
Elevation: 1547  m.

Habit : Wild
Curculigo gracilis (Kurz) Wall. ex Hook.f.  ??
---
To me looks different in size from Curculigo gracilis as per
---
plant or at the tip of the stem whereas these images looks different.
---
Bracteoles (?) and hairiness of the inflorescence and buds is different from your links at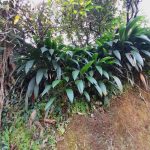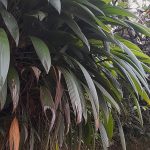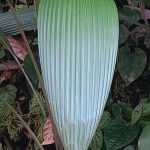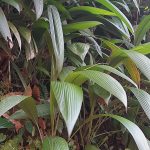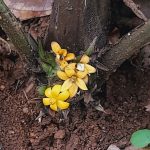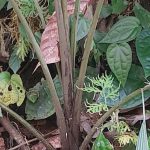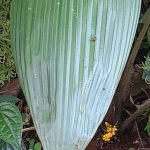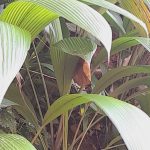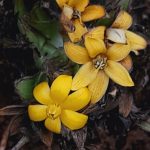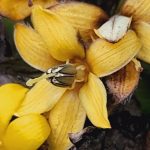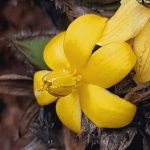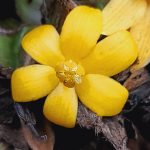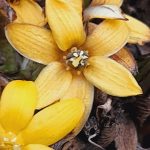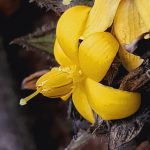 238 ID wild plant Curculigo
: 14 images.
Please ID wild plant,
Location: near Reserve Forest, Chathamattom, Ernakulam District, (Kochi) Kerala PIN:686671

Altitude: 1400fsl

Flower date: 19.12.2021, 11.55am
Habitat: wild moisture

Plant habit: erect, pseudostem, hairy, tuberous rhizomes, perennial

Height: 04 feet
Leaves: alternate, broad 25cm, wavy, apex, lengthy 02 feet

Flower: racemose, clustered, 06 petals, diameter:2.5cm, yellow, non fragrant
Fruit:

Seed:

Camera: mobile Samsung Galaxy A21s
---
Only a suggestion, though not sure : Please also check for Molineria species.
---
Curculigo capitulata (Lour.) Kuntze ??
---
Yes, it is Molineria sp. dear …, thank you for ID my plant. Only basal inflorescence, anyway no axillary racemose. Further observation needs to confirm for peduncle (not visible in the present images).
---
Yes, it appears close to images at Molineria capitulata
But flowering time appears a bit different from the observations herein.
---
References: