Xylosma
longifolia
Clos,
Ann. Sci. Nat., Bot., sér. 4 8: 231 231 1857
. (Syn:
Flacourtia ferox
Wall. ex Voigt;
Myladenia serrata
H. K. Airy Shaw;
Myroxylon longifolium
(Clos) Kuntze;
Xylosma congesta var. kwangtungensis F.P. Metcalf
;
Xylosma fasciculiflorum
S. S. Lai);
China (Fujian, Guangdong, Guangxi, Guizhou, Hainan, Yunnan), Laos, Vietnam, Myanmar [Burma] (Mandalay, Sagaing),

Jammu & Kashmir (Poonch, Kashmir, Jammu), India (Himachal Pradesh, Indian Punjab, Haryana, Uttar Pradesh, Bihar, West Bengal, Arunachal Pradesh, Assam, Meghalaya, Manipur, Tripura, Orissa, Andhra Pradesh, Tamil Nadu),

Pakistan (Murree, Pakistani Punjab), Pakistani Kashmir (Mirpur, Kotli), Thailand
as per
Catalogue of life
;
.
Common name: Dandal • Hindi: dandal, katari, kandhara, katpatra, sialu, pansra, phalama, chirindi, chirandi, draindu • Manipuri: নোঙলৈশাঙ Nongleishang • Khasi: Dieng kani • Malayalam: kutta • Telugu: kondanerasi, nerasi, paddayi • Oriya: godya • Assamese: mota-koli, kataponial
---
Medium sized trees. Wood scented. Leaves 5-12 cm long, glabrous, elliptic, oblong to lanceolate; margin serrate; apex acute to shortly acuminate; short petioled. Flowers in short branched clustered racemes. In male flowers sepals 4-6, 1-2 mm long, ovate. Anthers dorsifixed. In female flowers sepals 4-6, imbricate; pedicels pubescent. Style short; stigma lobed. Fruit globose, 3-4 mm in diameter, black. Seeds 2 mm long, oblong to obovoid.
Flowering and fruiting: June-July
(Attributions- Dr. N Sasidharan (Dr. B P Pal Fellow), Kerala Forest Research Institute, Peechi)
---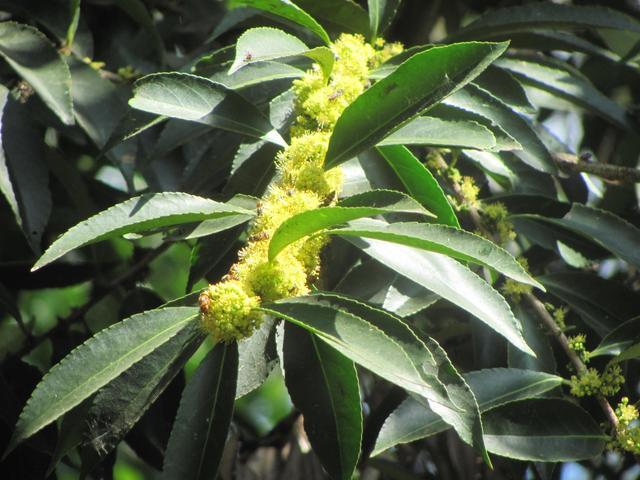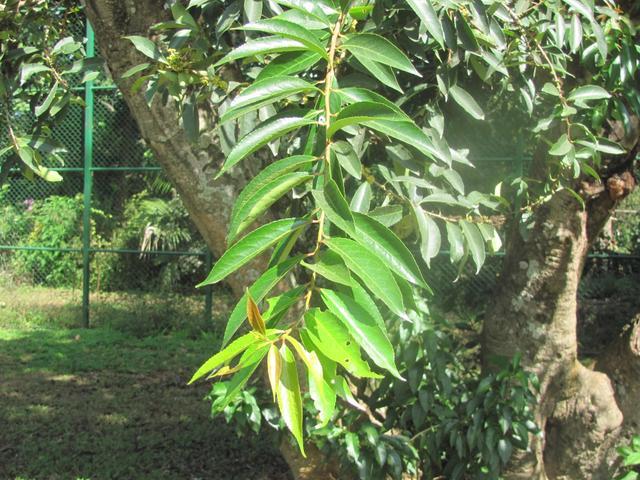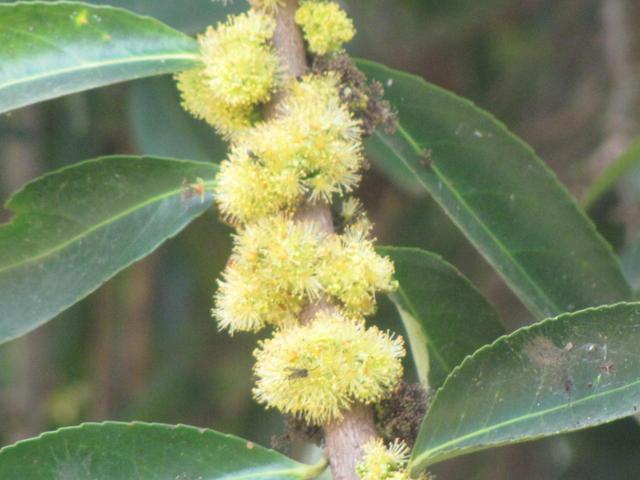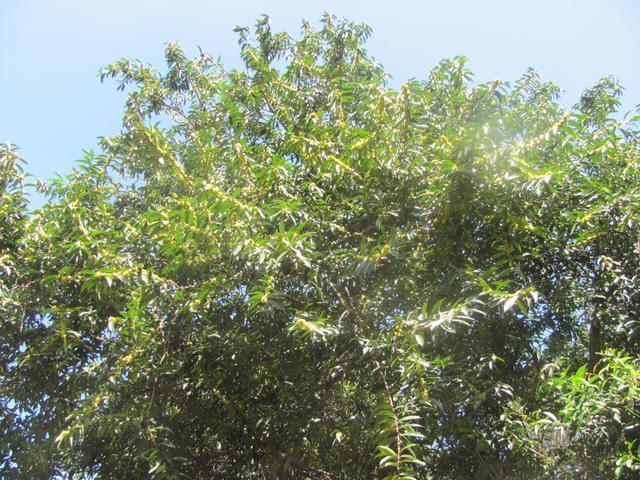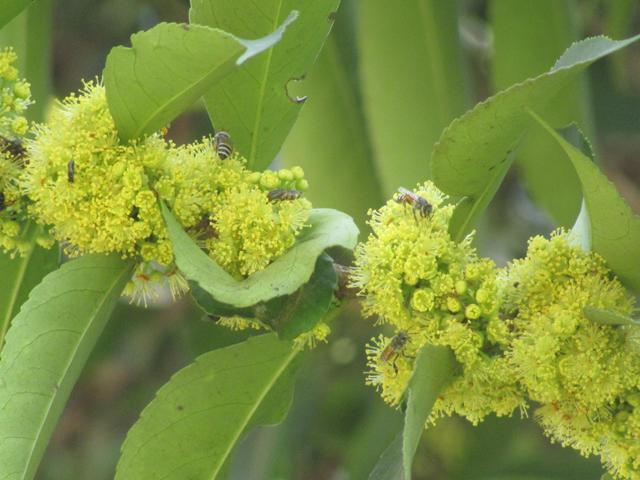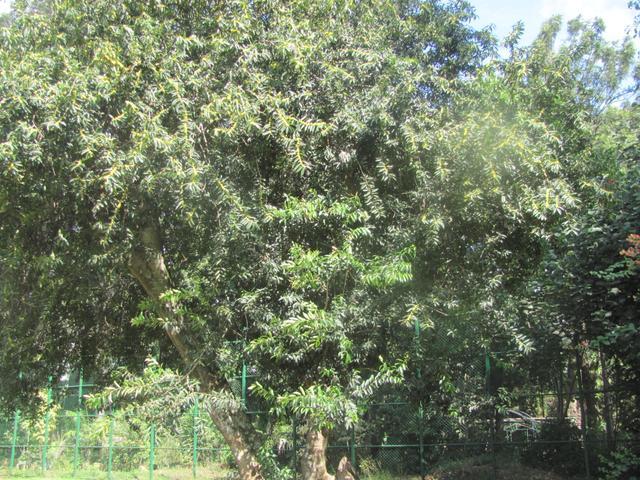 Trees of Lalbagh, Bangalore – Xylosma longifolium – Brushholly Tree:
Lalbagh, bangalore
The leaves are alternate, simple, entire or finely toothed, 2–10 cm (0.79–3.9 in) long. The flowers are small, yellowish, produced on racemes 1–3 cm (0.39–1.2 in) long, usually dioecious,[8] and have a strong scent. The fruit is a small purple-black berry 5–10 mm (0.20–0.39 in) in diameter that contains 2 to 8 seeds.
---
Thanks for sharing another interesting plant from the Beautiful gardens of Bangalore.
Wikipedia says
Family: Salicaceae
Tribe: Flacourtieae
---
I think Xylosma is an interesting genus.
X. congestum, a Chinese species, is commonly used as a hedge plant here in California, USA. It makes an attractive if understated small (10m) tree if trained.
I would be interested in getting some seeds of X. longifolium if they are available to try here in California and Florida, USA.
---
---
---
This is Xylosma longifolia Clos from Salicaceae (Salix) family.
---
Many thanks for the id. Flowers were very tiny, it was difficult to photograph them.
I found on flowersofindia with common name Dandal.
---
With its pleasant smell, very beautiful in full bloom.
I have more pictures for you in
this link
Location:
FRI Campus, Dehradun
---
It looks like Xanthostemon paradoxus
---
Xylosma longifolia
This
tree was recorded in wild
from
near Lansdowne, district Pauri, Uttrakhand, last week.. (20.10.18)
After id suggestion by …, I believe it is a Xylosma sp., flowers are not fragrant (at least to 3 of us, who tried to smell); the leaves are not oblong, I don't know if this taxon fits into X. longifolia…?
Your views requested..
---
Nice images and seems matching.
---
Attaching two images of a
medium size road side tree
.
The fruits are relished by Bulbuls and Barbets.
I observed many birds visiting this tree. Can any one identify this tree ?
---
Could be Xylosma longifolia or other species also.
Salicaceae.
---
Thank you … I have checked found it to be correct. … also suggested the same.
---
This is very likely a Symlocos sp. too.
Seeing the
blunt apices on the leaves
, I am hoping it is easier to place its species. Please advise.
---
cant help but like the pics
---
Symplocos species in eFloraofindia (with details/ keys from published papers/ regional floras/ FRLHT/ FOI/ Biotik/ efloras/ books etc., where ever available)
---
What the species reported from your area as I am having doubts of this being Symplocos? 
---
The Symplocos species listed in the relevant books are S. paniculata, S. chinensis and S. ramocissima. The email is from my early days of botanising and the tree here may not be Symplocos at all. You are correct in doubting my assumption.
---
This may be Xylosma longifolia…
---
SK 3294 05 January 2022: 6 very high res. images.
Location: Surkhet, West Nepal
Date: 09 December 2021 
Habit : Wild
---
Rosaceae ? Prunus?
---
After looking at Rosaceae keys and many genera, I feel it is something close to Prunus/ Pyrus etc.
Was it a tree or a shrub?
---
Xylosma longifolium, male tree.
---
Xylosma longifolium Clos
---
Xylosma longifolium
---
.
---
Another tree for ID from Ranikhet Uttarakhand-GS15022022-4: 2 very high res. images.
Please help with the ID of this tree, photographed from Ranikhet, 17-4-2012.
---
Ehretia acuminata (DC.) R.Br. ??
---
I think it may be Eurya sp.
---
2 very high res. images.
---
I do not think it matches as per images at Ehretia acuminata R.Br.
Pl. check Eurya acuminata DC.
I am not sure.
---
Kindly check with Xylosma longifolia, Female (fruit bearing) tree.
---
References: