---
Ascending or erect perennial herb with short-petioled or almost sessile leaves, bi-pinnatisect into lanceolate segments, upper leaves entire or pinnatisect, sparsely hairy on upper surface, white-arachnoid beneath; heads shortly stalked, 3-4 mm long in narrowly spicate-racemose panicle; phyllaries scarious-margined; florets yellowish-brown, style branches exserted.

Common around Chakrata
, photographed along
Chakrata Tiger fall road
in September.
---
---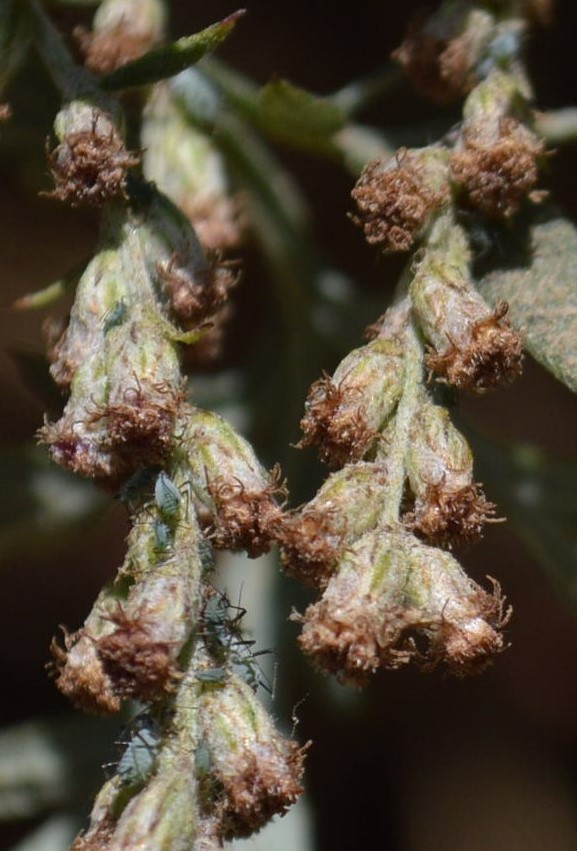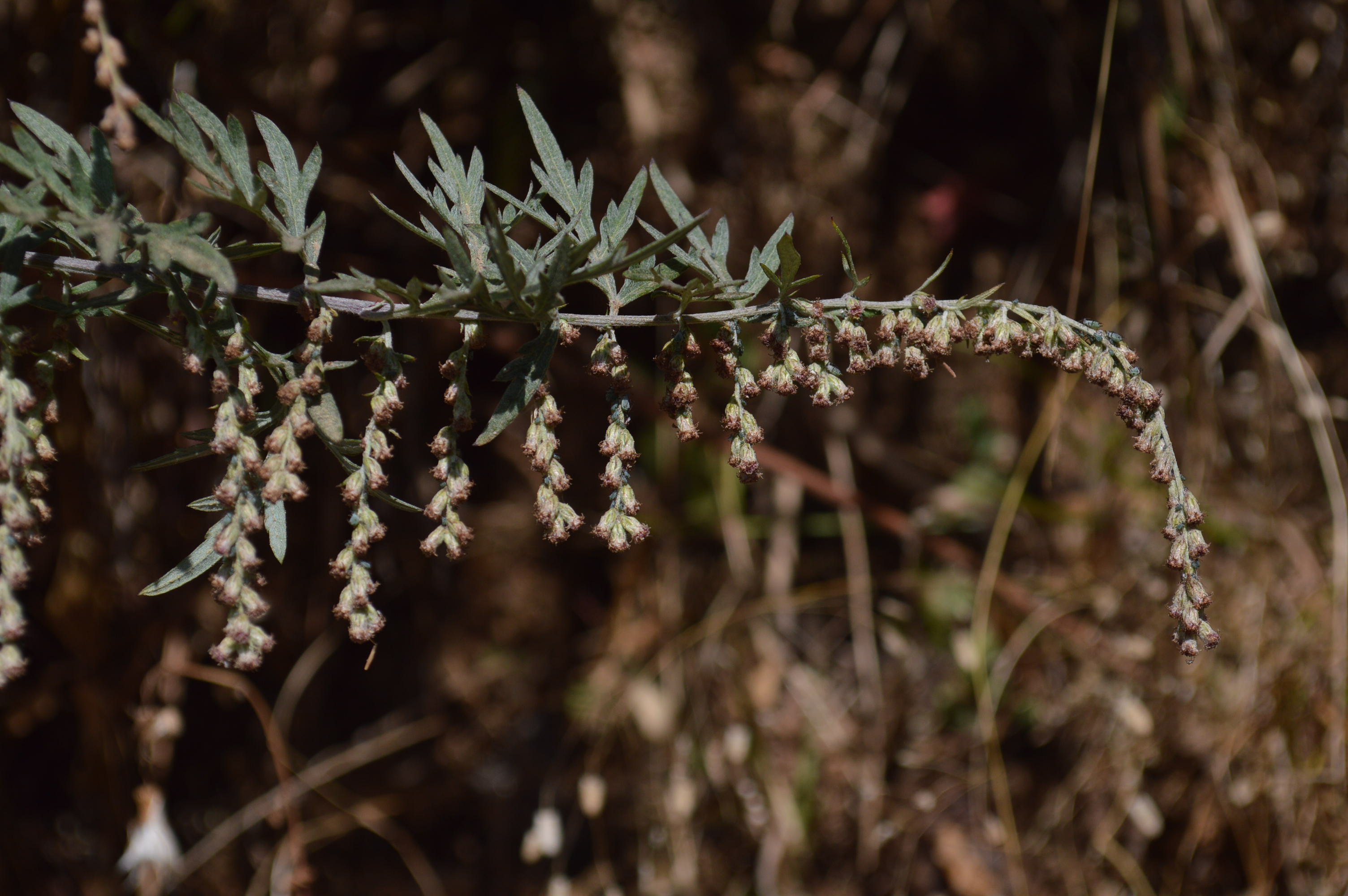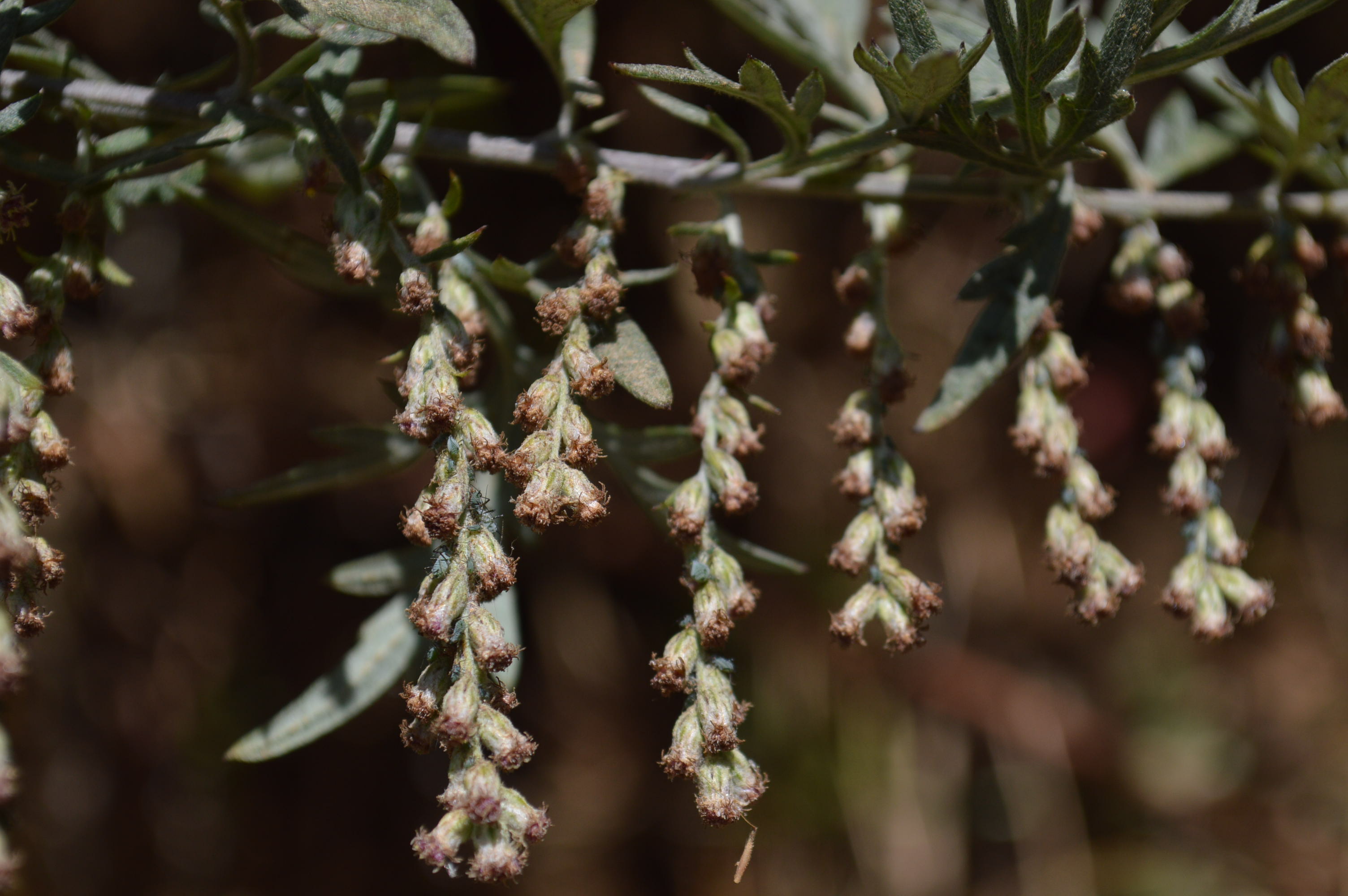 SK997 6 MAR-2018
: 6 posts by 3 authors. Attachments
(4)
Location: Chautarai, Nepal  
Artemisia … ????
---
Artemisia roxburghiana Bess.  ??
---
Sharing some pictures I guess is 
Artemisia indica
illd. (
Accepted Name )
shot at Chautara Nepal on 21 January 2014 at 4500 ft.

Nepali Name :
तितेपाती Titepaatee  / नाग दमनी Naag Damanee / गन्धे झार  Gandhr Jhaar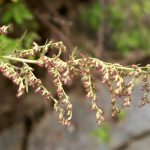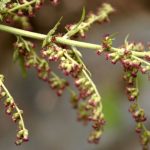 Artemisia species for ID from Kashmir-GS24112021-6
: 3 high res. images.
Artemisia species for ID
from below Gulmarg, Kashmir, alt 2300 m, 17-8-2011
---
---
Artemisia indica Willd. ??
---
I think it is more closer to the images at Artemisia roxburghiana Wall. ex Besser rather than Artemisia indica Willd.
Pl. check.
---
But Artemisia dubia Wall. ex Besser is not syn of Artemisia roxburghiana Besser. as indicated in the page.
---
Oh, I think you are referring to this page:
and not the one for 
Artemisia indica on FOI.
Yes, that synonymy needs to be corrected
---
Ok
---
References: