India (N) ; Andhra Pradesh; Karnataka ; Madhaya Pradesh ; Rajasthan ; Tamil Nadu ; Laos (N); Sri Lanka (N) ; Thailand (N);
Madagascar (N); United States (U)
 as per
ILDIS
;
---
Pl. find the attached file contain photos for id. request.
Location: NBNP, Anaikatti, Coimbatore
Habitat: Wild

Habit: Climber.
---
This is Indigofera, probably I. longiracemosa. It is a herb or undershrub.
---
Yes …, this should be
Indigofera
.
But the species is feel to me like
Indigofera trita
var.
scabra.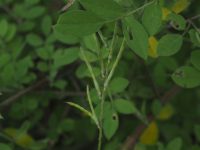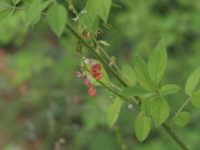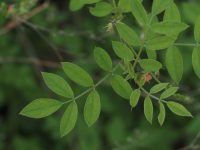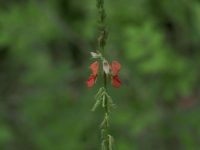 for ID 06062022EPT79
: 4 high res. images.
Presenting for ID

Taken on 20/05/2022 at 8 AM

Location: Kodaikanal hills

Elevation: 400 mts
Habitat: Wild

Habit: Shrub
---
Is it Indigofera tinctoria, Sir.
---
Looks different to me. Number of leaflets ?
---
Also check for Indigofera karnatakana. Not sure. Only a suggestion.
---
number of leaflets Seven, Sir.
---
Any habit image?
It looks different from images at Indigofera tinctoria L. or Indigofera karnatakana Sanjappa
I tried keys in FoPI, but did not succeed in reaching the id. 
---