Sorbus
lanata
(D. Don) Schauer, Uebers. Arbeiten Verand. Schles. Ges. Valerl. Cult. 1847:292. 1848 (Syn:
Pyrus lanata
D. Don);
---
.
---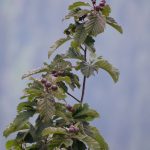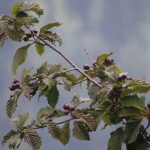 id request Griffitharia vestita.: 2 very high res. images.
Please check the attached images of Sorbus (Griffitharia), it seems Griffitharia vestita for me. Please check.
---
as leaves are lobulate, so points towards S. lanata/ Griffitharia lanata.
---
When and where were the images clicked ?
References: