Himalaya to S. Japan
as per
WCSP
;
Assam; Cambodia; China North-Central; China South-Central; China Southeast; East Himalaya; Hainan; Korea; Myanmar; Nepal; Taiwan; Thailand; Vietnam; West Himalaya
as per
Catalogue of Life
;
small tree
, locally called
silling
or
shilling
binsar wildlife sanctuary, near almora
growing at 6,500 ft altitude
would very much appreciate ann id
---
Looks like Osmanthus fragrans but not sure as there are no flowers
---
Many thanks for your help.
Apparently the tree gets covered with very fragrant white flowers in the summer.

The fragrance causes some allergic reaction in the respiratory tract.

This tree is growing wild and is not at all common in binsar.
Unfortunately this is all the information i have so far.
---
Location: Godawari Botanical Garden, Nepal
Altitude: 5000 ft.

Date: 6 November 2017
Nepali Name:
शिरिङ्ग्गे Shiringge
New one for efi ?
.
---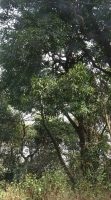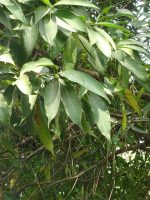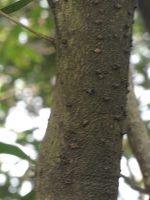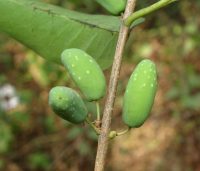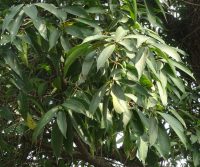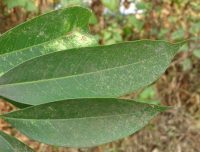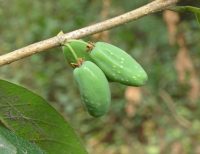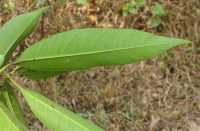 SK 3695 02 March 2023: 7 very high res. images.
Location: Suryavinayak, Bhaktapur, Nepal 
Lauraceae ??
---
For me seems to be Elaeocarpaceae family
---
Does not look like matching with any !
---
Please check Oleaceae
---
Osmanthus fragrans Lour. !
Nepali Name:
सिरिङ्गे Siringe 
---
Yes, appears close to images at
https://efloraofindia.com/2012/12/14/osmanthus-fragrans/
---
Very close to Chionanthus sp.
---
Already ID as Osmanthus fragrans Lour. ! !
---
Is that Final ID …
Everything cross-verified?
---
Yes, I guess the  ID is correct !
---
Looks different from images at

References: