Glycosmis cymosa
(Kurz) V.Naray.,
Rec. Bot. Surv. India 14(2): 26 (1941)
. (Syn:
Glycosmis cyanocarpa var. cymosa Kurz
,
Glycosmis lucida Wall. ex C.C.Huang
; Glycosmis oxyphylla Wall. ex Voigt; Glycosmis tetraphylla Wall. ex Voigt);
.
E. Nepal to China (Yunnan) and Indo-China:
Assam, Bangladesh, China South-Central, East Himalaya, Myanmar, Nepal, Thailand, Vietnam
as per
POWO
;
.
India: Evergreen forests, up to 1500 m altitude. Sikkim, W. Bengal, Tripura, Assam, Meghalaya, Mizoram and Arunachal Pradesh; Bangladesh, Bhutan, Myanmar,
China, Taiwan, and Philippines
as per
BSI Flora of India
;
..
---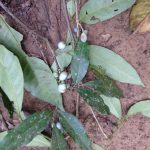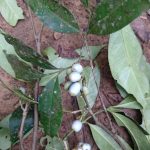 MS,Nov.,2021/05 Tree for id.: 2 images.
Location : Dampui-ngaw. Mizoram
Date : 03-05-2016
Habit : Tree
Habitat : Wild
Olea dioica Roxb.?
Another possibility is Ligustrum, but I am doubtful.
---
Glycosmis pentaphylla ?
---
Sorry ! It is not G.pentaphylla.
---
Syzygium leatum……?
---
Looks different from Syzygium laetum as per Biotik.
---
To me fruits looks like Gnetum ula
---
I think look different as per comparative images at Gnetum
---
Glycosmis cyanocarpa ?
---
Or Glycosmis cymosa ?
---
Flora of China (Glycosmis lucida Wallich ex C. C. Huang syn: G. cymosa (Kurz) J. Narayanaswami) says: Fruit orange, broadly ellipsoid to ovoid, …
---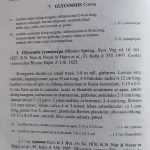 ---
Yes, it says blue berries.
---
.
---
10012013 BRS 433:
Pl. find the attached file contain photos for request.
Location: Pichandikulam, Pondichery
Date: 10.01.2013
Habitat: garden
Habit: Tree
---
Is this Glycosmis sp. of Rutaceae?
---
it looks like Atalantia racemosa, Rutaceae
---
It is Glycosmis cymosa, It is not a tree only a shrub. Kindly verify the habit
---
Supporting … G. cymosa
---
---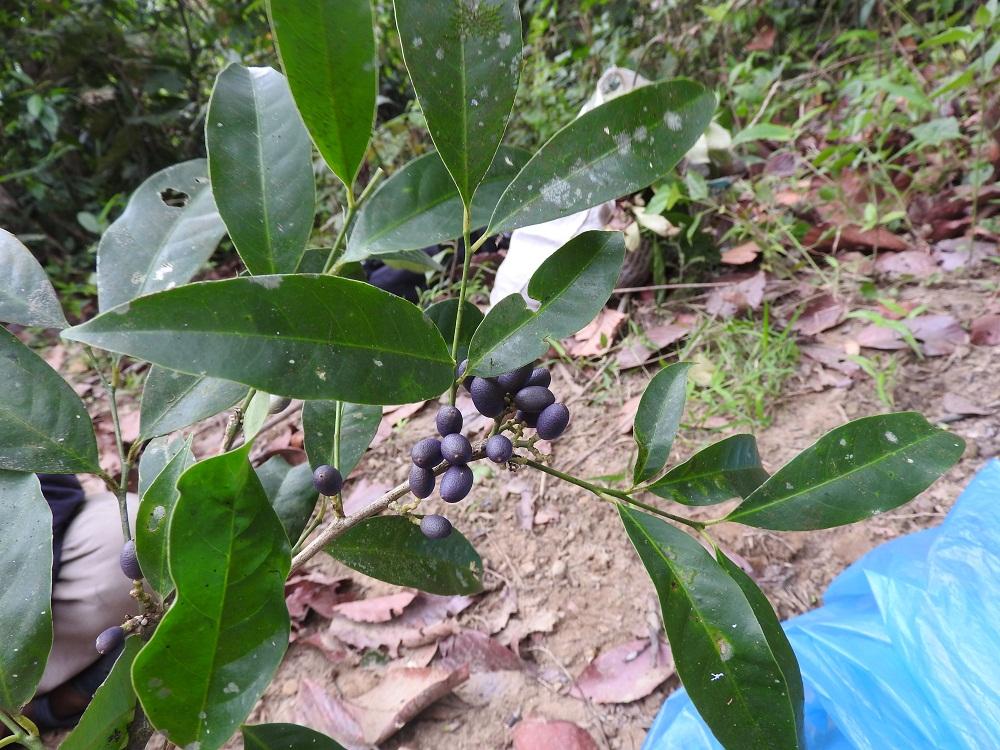 For ID KRF140417? : 10 posts by 4 authors. Attachments (3)
ID please
Location: Kaptai national park, Rangamati, Bangladesh
Date14.04.17
---
See, if this can be Myrsine africana…
---
Pl. also check with other species at Myrsine 
---
It looks like a species of Glycosmis
---
---