S. Texas to Guatemala
as per
WCSP

 and POWO;


.


Common name: Mexican Cypress, Montezuma cypress, Montezuma Baldcypress

Ahuehuete is derived from the
Nahuatl
name for the tree, āhuēhuētl, which means "upright drum in water"

[4]

or "old man of the water."

[2]
It is a large
evergreen
or semi-evergreen
tree
growing to 40 m (130 ft) tall and with a trunk of 1–3 m (3.3–9.8 ft) diameter (occasionally much more; see below). The
leaves
are spirally arranged but twisted at the base to lie in two horizontal ranks, 1–2 cm (0.39–0.79 in) long and 1–2 mm (0.039–0.079 in) broad. The
cones
are ovoid, 1.5–2.5 cm (0.59–0.98 in) long and 1–2 cm (0.39–0.79 in) broad. Unlike
Bald Cypress
and
Pond Cypress
, Montezuma Cypress rarely produces
cypress knees
from the
roots
.

[2]

Trees from the Mexican highlands achieve a notable stoutness.
One specimen, the
Árbol del Tule
in
Santa María del Tule, Oaxaca
, Mexico, is the second stoutest tree in the world with a diameter of 11.42 m (37.5 ft). Several other specimens from 3–6 m (9.8–20 ft) diameter are known. The stoutest tree in the world is the Big Baobab, an
African Baobab
.
Montezuma Cypress is primarily a
riparian
tree, growing along upland riversides, but can also be found next to
springs
and
marshes
. It occurs from 300 to 2,500 m (980 to 8,200 ft), in Mexico mainly in highlands at 1,600–2,300 m (5,200–7,500 ft) in altitude. T. mucronatum is very
drought
-tolerant and fast-growing and favors climates that are rainy throughout the year or at least with high summer rainfall.
Ahuehuetes are frequently cultivated in Mexican
parks
and
gardens
. The wood is used to make house beams and furniture.

[9]

The Aztecs used its resin to treat
gout
,
ulcers
, skin diseases, wounds, and toothaches. A
decoction
made from the bark was used as a
diuretic
and an
emmenagogue
.
Pitch
derived from the wood was used as a cure for
bronchitis
The leaves acted as a relaxant and could help reduce itching.

[11]



(From
Wikipedia
on 5.1.14)


.
---
Kindly identify this
tree
growing
in Delhi (Miranda House College).

Photographs have been taken in December, 2013. 
---
May be any Prosopis??..but looks strange, wait for flowers to open..
---
I think it is a gymnosperm, probably Taxodium mucronatum. Those bud-like structures are probably male cones but I am not very sure.
---
Yes, resemble to T.mucronatum which is planted as exotic tree in FRI Dehradun and Botanical Garden Allahabad University. Expert determination is, however, required.
---
I think Id should be correct in view of Trees of Delhi: A Field Guide By Pradip Krishen (Details- 2004). 
---
.
---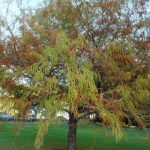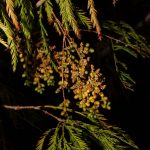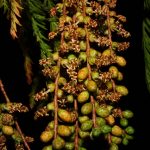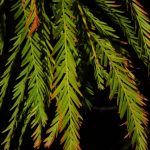 Plants From Australia 2018:: Taxodium mucronatum-NS April 2020-44
: 2 posts by 2 authors.
This was seen
in RBG, Sydney..

Taxodium mucronatum
..
---
amituid 1 01102012:
Sending photos of some tree probably planted and appears to be some Acacia ?. Photograph was taken near Haldwani. Tree was about 10 mt. tall. Pls provide the possible identity
---
I hope Taxodium distichum
---
I also thought it to be a gymnosperm rather than an angiosperm.
Liked … opinion.
---
This should be Taxodium distichum.
…, hope you remember when we both saw this plant together way back in 2001 for the first time 🙂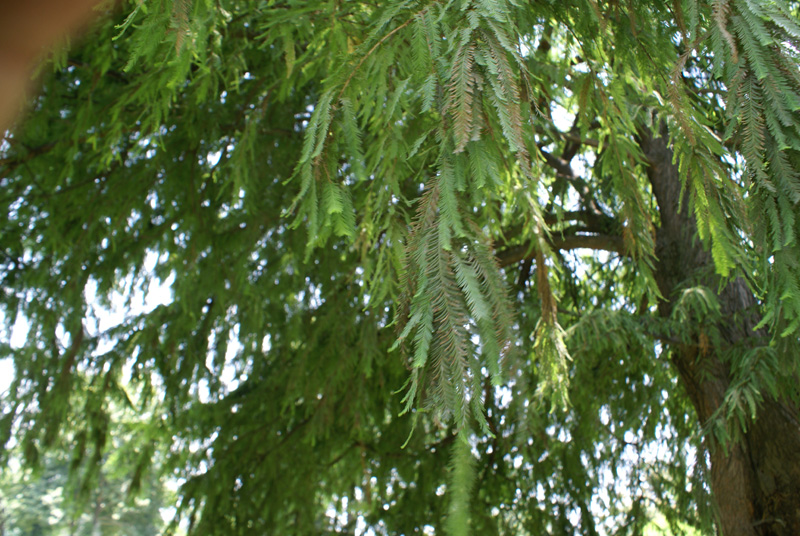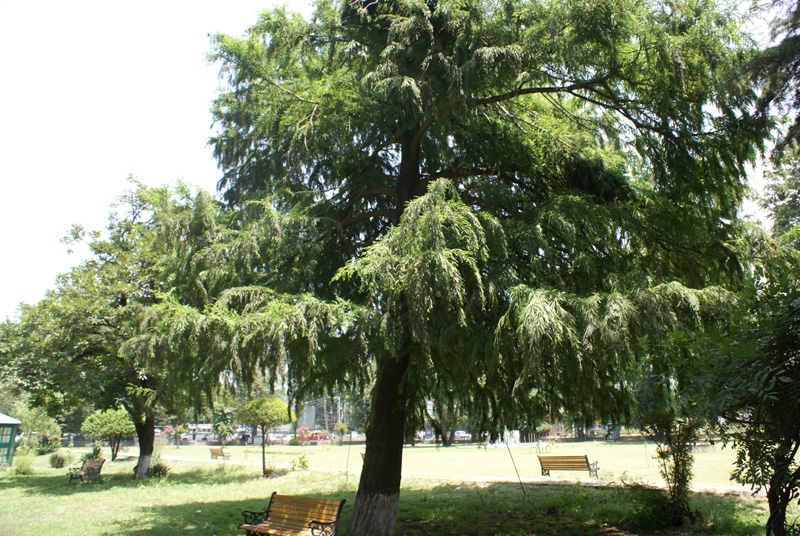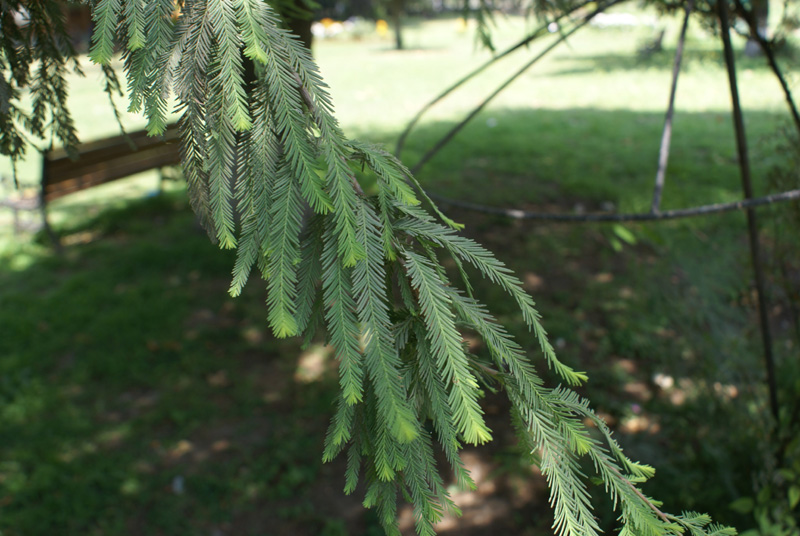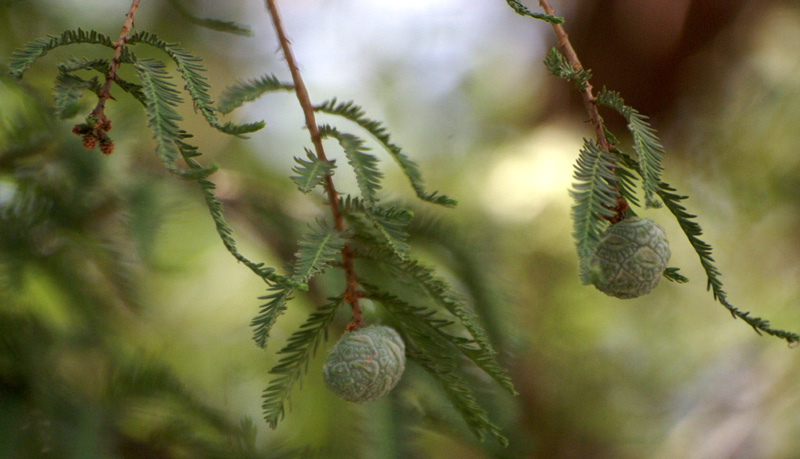 Gymnosperm Fortnight: Taxodiaceae- Taxodium distichum from Delhi and Kashmir-GS-50 : Attachments (5). 1 post by 1 author.
Taxodium distichum
(L.) L. Rich., photographed
from Delhi and Srinagar, Kashmir.
---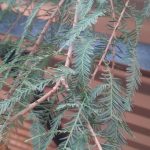 Mahabaleshwar tree id
: 5 posts by 3 authors. Attachments
(1
)- 1 Mb.
please id this
tree
.
Lord Shankar temple, old mahabaleshwar.
---
Looks like Taxodium species (Gymnosperm)
---
Thank you … for the perfect id. This is the first time I saw this tree and am happy for the id.
---
Thanks, …, for the genus id.
---
.
---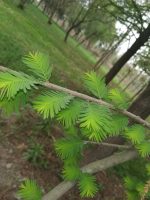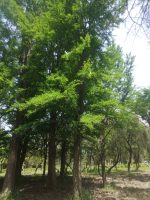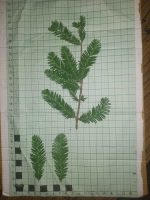 identify this gymnosperm tree species, is this sequoia sempervirens?: 3 high res. images.
As per info on internet Sequoia leaves have two white stomatal bands on lower side.
These are clearly visible in the image at the following link
Please check the lower surfaces of the leaves to confirm.
---
So which tree it is?
---
Yes, it looks different from images at
https://efloraofindia.com/2013/12/13/sequoia-sempervirens/
Pl. check
https://efloraofindia.com/2014/01/05/taxodium-distichum-var-mexicanum/
---
Please check if it is Taxodium species
---
Not confirm till now.
---
Looks close to Taxodium mucronatum
---
I think T. distichum var. distichum in T. mucronatum leaves are mostly spirally arranged and shorter than 1 cm
---
We have kept our observations at
https://efloraofindia.com/2014/01/05/taxodium-distichum-var-mexicanum/, in view of discussions at amituid 1 01102012
---
---
References: