---
Evergreen trees, to 15 m high, bark smooth, surface greyish-brown; blaze creamy-yellow; exudation yellow, sticky, scanty; branches horizontal; branchlets quadrangular, drooping. Leaves simple, opposite, decussate, estipulate; petiole 8-13 mm long, stout, glabrous; lamina 8-17 x 2.5-7 cm, elliptic-oblong, oblanceolate or broadly lanceolate, base acute, attenuate or cuneate, apex acute or obtuse, margin entire, glabrous, thickly coriaceous; lateral nerves 15-21 pairs, pinnate, ascending, slender, prominent, looped along the margin forming intramarginal nerve, intercostae reticulate, obscure. Flowers dioecious, small, yellow; male flowers: to 1 cm across, 3-8 in axillary or terminal fascicles; pedicels about 6 mm long; sepals 4, 4-6 mm long, unequal, broadly ovate, fleshy, yellow; petals 4, 8-10 mm long, oblong, yellow flushed with pink or red; stamens numerous on a convex fleshy receptacle; anthers oblong; filaments short; rudimentary pistil absent; female flowers: upto 1.5 cm across, 2-5 in terminal fascicles, longer than male flowers, yellow; pedicel short; staminodes in a ring of 4 bundles of 3-8 around the ovary; filaments unequal; ovary superior, subglobose, 6-8 locular, ovules one in each cell; stigma sessile, flat, deeply divided into 6-8, papillose, wedge shaped rays. Fruit a berry, 2-4 cm across, depressed, globose, with 4-8 vertical grooves, smooth, yellow, ridid, beaked; seeds 4-8, oblong with a soft aril.
Flowering and fruiting: December-September
Evergreen and shola forests
Habitat : Wild. Habit : Small or Small to medium-sized evergreen tree.

Note : Fruit yellow when ripe, edible.
---
Garcinia xanthochymus
---
The leave & flowers resemble Garcinia gummigutta-The malabar tamarind.
---
Garcinia
–

some species in India & eFI with some keys
efi page on
Garcinia xanthochymus
It may not be Garcinia gummigutta as I presume the post plant is from Mizoram
.
.
---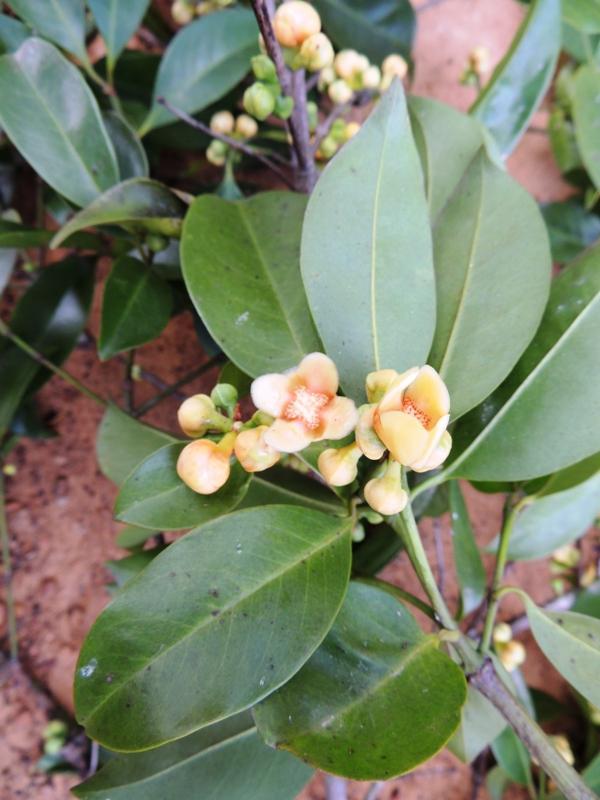 Here is the photo of a
Common Garcinia tree

with edible fruits
in the Andamans.
Flowering in August, at low altitudes.
Photo by courtesy of Dr. Vinod Maina.
---
Habitat:  Inland hill forests
Abundance: Common
Suggested ID: G. cowa or G. xanthochymus.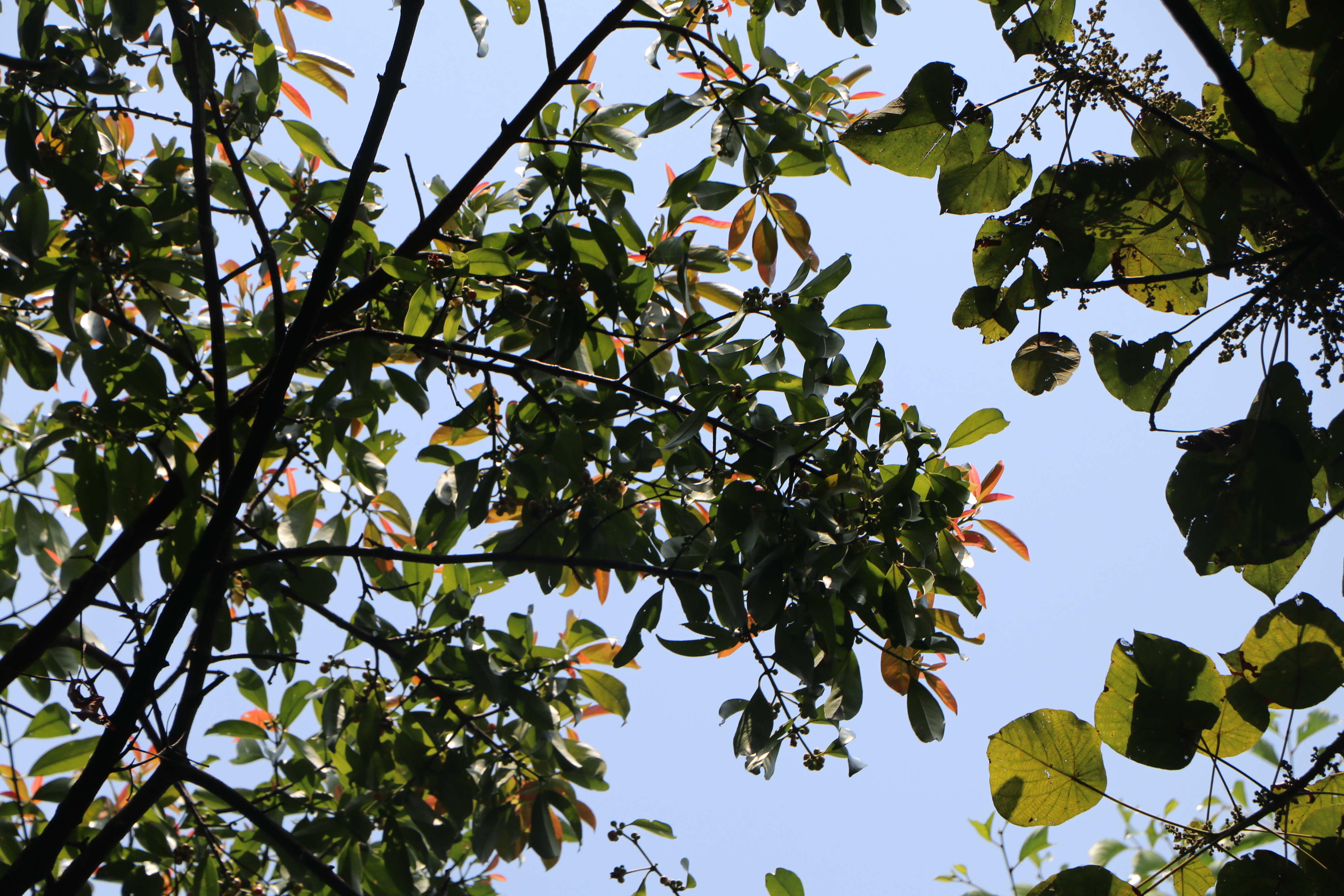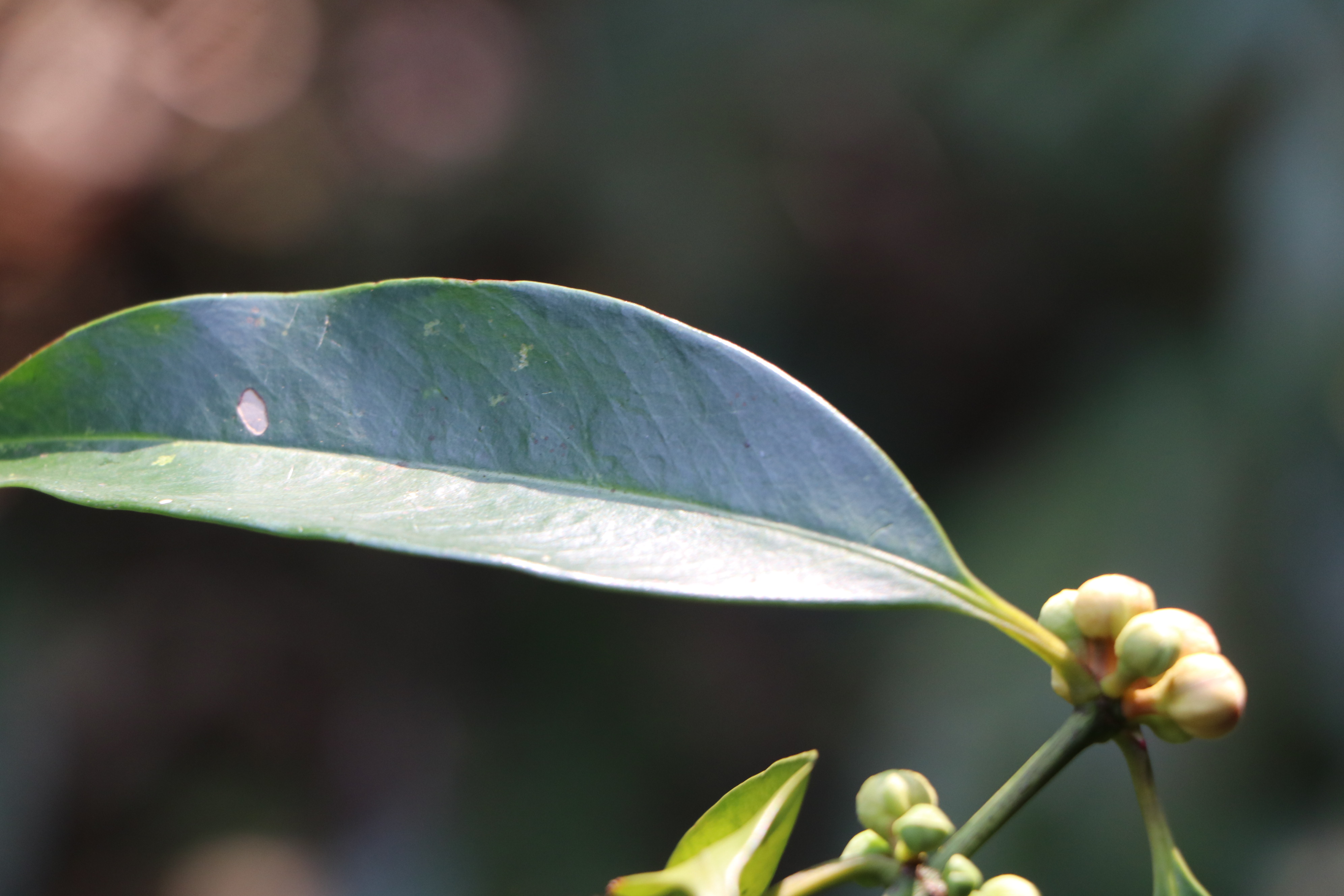 Fwd: Regarding identification of a species to eflora India
: 7 posts by 3 authors. 4 images.
Good evening sir herewith I am attaching the photographs of species needs for identification.
---
Garcinia sp, Clusiaceae member, And add some information as per rules …, about habit, habitat and locality, 
---
.
---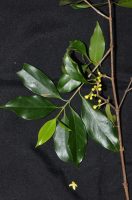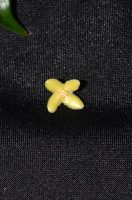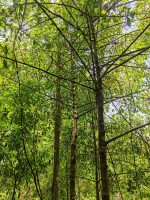 MS, May, 2023/11 Garcinia sp. for id: 4 images.
Location : Hmuifang, Mizoram
Habit : Small evergreen tree
Garcinia cowa Roxb. !
---
Going by the keys in post at MS,Jan.,2023/06 Tree for id., I think it appears to be possible and as per images at
https://efloraofindia.com/2014/04/04/garcinia-cowa/
https://www.fruitipedia.com/2018/12/cowa_garcinia-cowa/
But I am not sure.
---
---
.
References:
The Plant List Ver.1.1  India Biodiversity Portal  GARCINIA COWA Roxb. – Medicinal Plants of Bangladesh  Indian Medicinal Plants: An Illustrated Dictionary edited by C.P. Khare  Springer Link