---
Erect, tufted perennials with short rhizome; culms 15-38 cm tall, triquetrous, base bulbous, covered with brown membranous sheaths. Leaves many, basal, 16-30 x 0.2 – 0.4 cm, linear, gradually acuminate at apex, scabrid on margins towards the apex; sheaths 2-6 cm long, basal ones brown. Inflorescence simple, congested in a dense, hemispherical, ovoid, white, head, 1-2 cm long and wide; leafy bracts 3-5, the longest upto 20 cm long. Spikelets 5-8 x 1.5-2.5 mm, ovate-acute, turgid-flattened. Glumes 4-9, distichous, 2.5-3.5 x 2-3 mm, broadly ovate, apex subacute, whitish. Stamens 3; anthers c. 1.5 mm long, oblong. Stigma 3. Nuts 1.5-2 x 0.5 mm, oblong-ellipsoid, trigonous, light brownish.
Flowering and fruiting: August-December
Deciduous forests, wastelands and roadsides
Tropical Africa, India, Indo-China to Malesia
(Attributions- Dr. N Sasidharan (Dr. B P Pal Fellow), Kerala Forest Research Institute, Peechi
---
This species is distributed in old world tropics.
In India it is reported from Karnataka (Mysore, Chitradurga, Jogimatti hill station), Kerala (Idukkai, Kottayam, Quilon, Thiruvananthapuram, Palaghat), Madhya Pradesh (Bilaspur, Hoshangabad), Tamil Nadu (Madurai, Nilgiris, Ramanathapuram, Salem, Thanjavur, Tiruthuraipoondi, Trichy, Tirunelveli, Kanyakumari, Coimbatore) and Andhra Pradesh (throughout; B. Sadasivaiah pers. comm.) (Cook 1996, Verma 2001, BSI Coimabtore).
It also occurs in south-west Saudi Arabia, in Asir and areas such as Jabal Fayfa and Tannuma, north of Abha (Chaudhary 2001).
It is a perennial herb growing in seasonally flooded areas and in pockets of soil in rocks. It is not confined to wetlands and is sometimes found as a weed in fields and near the sea on sandy beaches

(Cook 1996);

it is also seen in open shady places
(Bhargavan 1989).
Citation:
Kumar, B. 2013. Cyperus dubius. The IUCN Red List of Threatened Species. Version 2014.2. <

www.iucnredlist.org

>. Downloaded on 07 November 2014.
.
---
Cyperus dubius Rottb. SN Oct47
: 1 post by 1 author. Attachments
(2)

Cyperus dubius
Rottb.,
erect short sedge on the hill top
at Royakota, Krishnagiri dt, Tamilnadu
---
.
---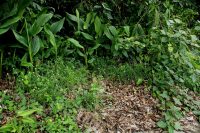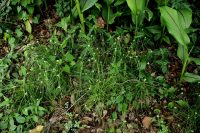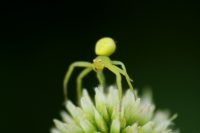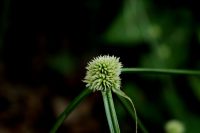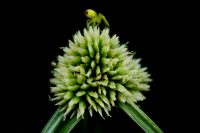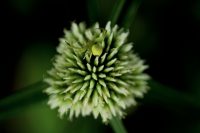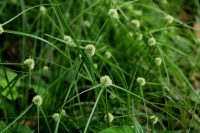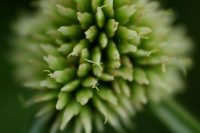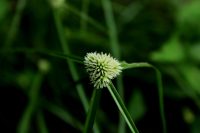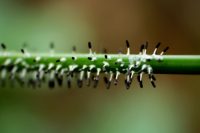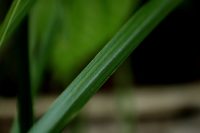 344 ID wild grass Cyperus: 12 high res. images
Please ID wild grass, images of a resident and tiny mushrooms inhabited,
Location: near Vannappuram, Thodupuzha, Idukki Dist., Kerala PIN:685607
Altitude: 1500fsl
Flower date: 22.04.2022, 01.55pm
Habitat: wild, moisture, shady, wet rocky
Plant habit: grass, creeping, weak green stem, young shoots, tuberous, annual
Height: 30cm
Leaves: alternate, lengthy, apex, size up to:20×0.7cm
Flower: semi orbital racemose, clustered, diameter:02.5cm, white, fragrant
Fruit:
Seed:
Camera: CANON EOS1500D +rr
---
It is some species of Cyprus
Check Cyperus dubius
---
Pl. also check
https://efloraofindia.com/2011/02/23/cyperus/
---
It may be the species of Kyllinga
---
Yes, it is Cyperus dubius, dear …, thank you very much for ID my plant, sharing an image
---
Yes, appears close to images at Cyperus dubius
---
Thank you very much for ID my plant. Sharing an image and more information.
Stem: non grooved simple triangular semi-fleshy stem 03mm base diameter (image of mushrooms inhabited on it's stem).
---