Combretum roxburghii Spreng., Syst. veg. 2:331. 1825 (Syn: Combretum album Pers. (ambiguous synonym); Combretum bracteatum Herb. Madr. ex Wall. (ambiguous synonym); Combretum decandrum Roxb. (ambiguous synonym); Combretum madolata Buch.-Ham. ex Wall.; Pentaptera roxburghii (Spreng.) Tul.; Poivrea roxburghii (Spreng.) DC.);
China (S-Guangxi, SW-Yunnan), Laos, Thailand, Pakistan (Pakistani Punjab), Nepal, Madagascar (I), Andaman Isl. (South Andaman Isl.), Myanmar [Burma] (Bago, Mandalay, Sagaing, Yangon), N-India (Darjeeling, etc.), Bangladesh
 as per
Catalogue of Life
;
---
This medium size tree?? (or
a straggler) was recorded in wild
from Chakrata area
, I am not sure if this is from
Combretaceae
, and there is mingling up in the pics, still the fruits are visible to invite clues…
Please give your valuable opinion…
---
It looks me Combretum roxburghii
---
The key to the species leads on to Combretum album (syn. C. roxburghii) and the 5-winged sessile fruits are characteristic. It is however not a tree.
---
Thanks …, this was not a tree as far as I remember…
Till I come back with some better images, I take this as C. roxburghii ..
---
.
---
---
Where & when these pictures have been taken ?
---
… species of Combretum ?
---
Combretum species in eFloraofindia (with details/ keys from published papers/ regional floras/ FRLHT/ FOI/ Biotik/ efloras/ books etc., where ever available on net) 
---
This is collected from Jhargram, Western part of West Bengal. Thanks for your guidance. I shall check the literature and let you know.
---
This plant is mentioned in the Prain, Bengal. Pl. 1: 482. 1903 as Combretum decandrum Roxb. (Iconotype: Roxburgh, Pl. Coromandel 1: 43, t. 59. 1796), which is, however, a later homonym of that of Jacq. 1760.  The next available name is C. roxburghii Spreng. 1825, a new name applied for the Roxburgh's plant.  However, in my opinion, C. album Pers. 1805, based on a different type, is the name applicable for this species.
---
---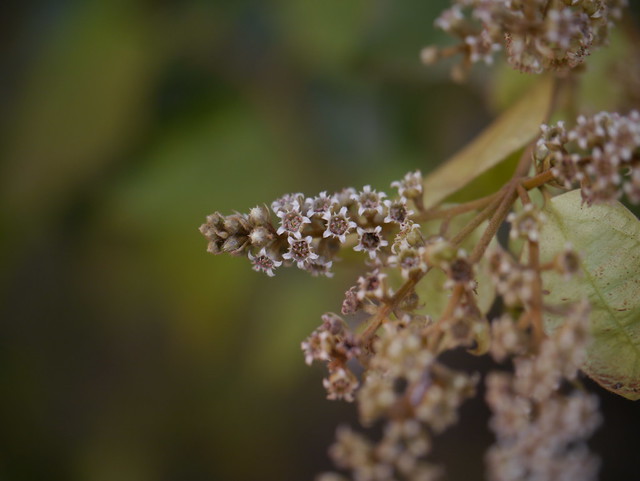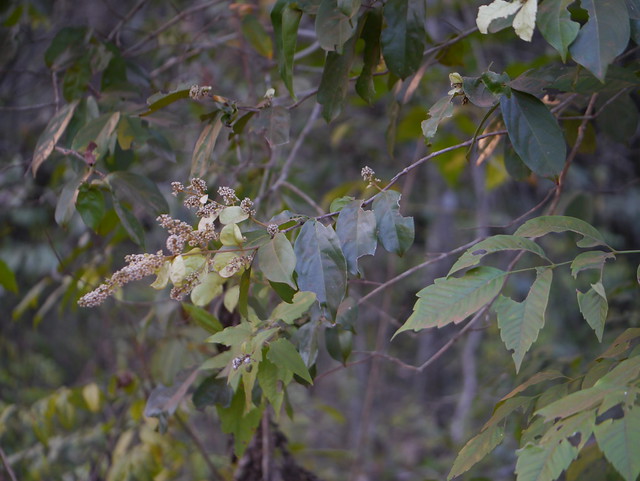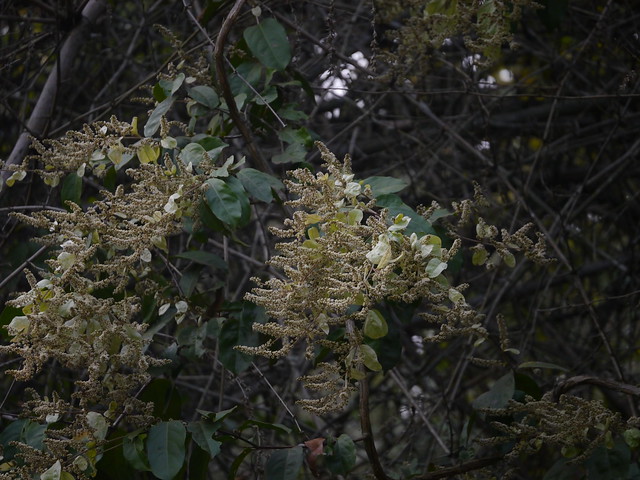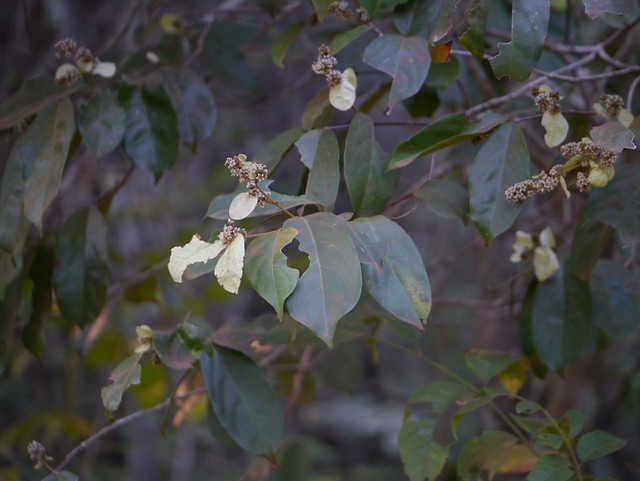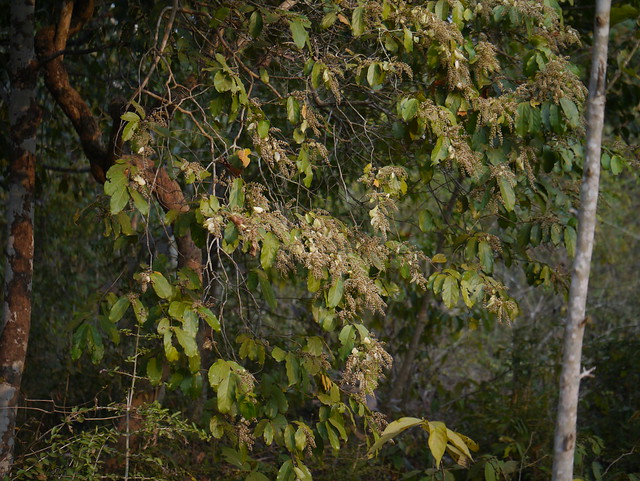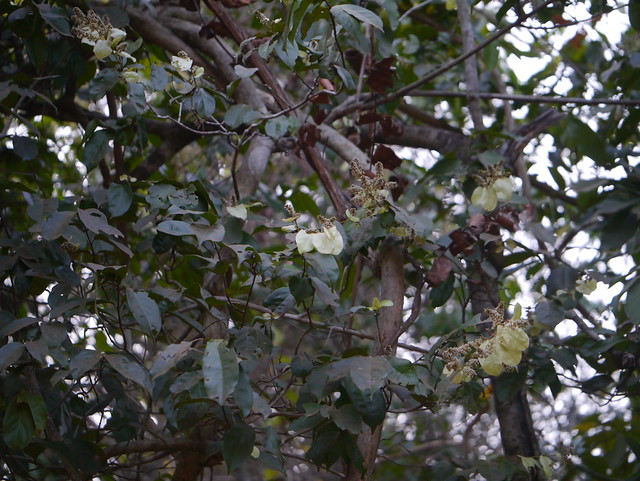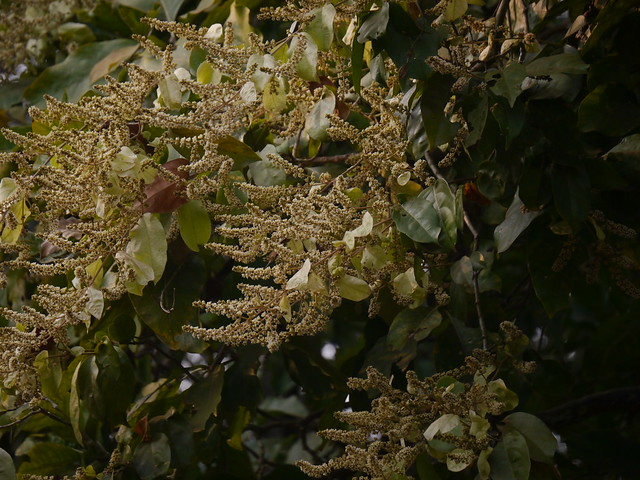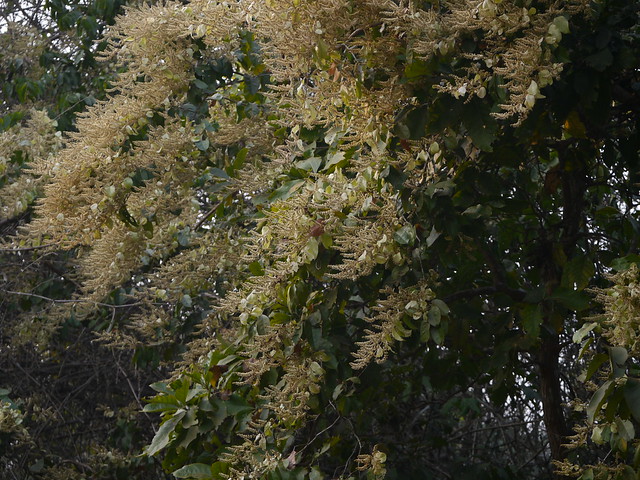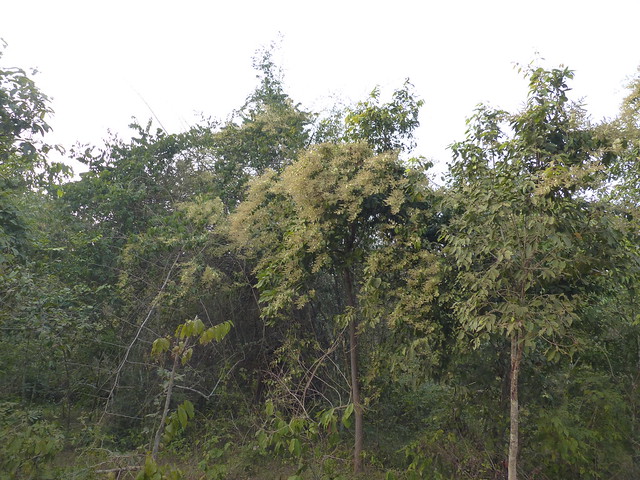 Combretum roxburghii :: Chandaka – Dampara WLS :: 14 JAN 2019
: 6 posts by 4 authors. 9 images.
Chandaka – Dampara

Wildlife Sanctuary
Date: January 14, 2019 … Altitude: about 46 m (151 feet) asl
Combretum roxburghii  Spreng. … … …

thanks to

…

for the ID at facebook.
---
.
---
Please, ID this
plant seen on river beds of the Konar, below the dam.
Both lianas or stranglers.
Unfortunately now flowers. Photograhed in fruiting season.
---
A Terminalia / Combretum sp. I think.
---
Pl. check comparative images at Combretum
---
Combretum roxburghii ??
---
I would like to know from the experts that why the new name, Combretum album Pers., Syn. Pl. 1: 411. 1805, replacing the illegitimate name Combretum decandrum Roxb., Pl. Coromandel 1: 43, t. 59. 1796, non Jacq. 1760 is not acceptable? Why the name Combretum roxburghii

Spreng., Syst. Veg. 2: 331. 1825, nom. nov. published much later is acceptable?

 
---
I am now in receipt of a clarification from an expert.
Persoon (1805) proposed the new name in anticipation of future acceptance and therefore it is not acceptable.
Hence, the name, Combretum roxburghii Spreng. is the accepted name for the species and to be applied for the images here.
---
good to know. never knew people in the past just named plants in the hope that it will be accepted. seems they were playing games?
---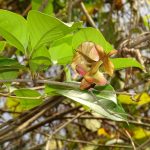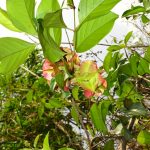 MS,Nov.,2021/78 Combretum roxburghii ? for id.
:
Location : Keifang
Date : 30-03-2016
Oh yes.
---