---
Name: Chrozophora prostrata Dalz. (Syn.: C. plicata)
Family: Euphorbiaceae
Location: Tirupathi suburbs, AP
Is this plant rightly identified?
---
This appears to be Chrozophora prostrata Dalz. However, the nature of ovary and fruits are necessary for correct identification. If they are stellate-pubescent then it is C. prostrata. If they are lepidote then it may be C. rottleri. Please check.
---
For me the ID is correct.
---
Requesting ID of this spreading weed, Spreading about 2-3', Photo taken on 14Mar16 at Solapur, Maharashtra.
---
Chrozophora Species.
---
may be
---
Chrozophora species so far in efi 
---
How about C.plicata ?
---
efi page on Chrozophora plicata 
---
I think this is Chrozophora prostrata Dalzell.
---
Please confirm it will be Chrozophora prostrata (Euphorbiaceae)
---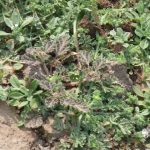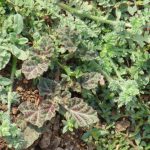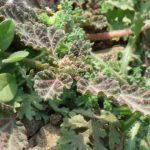 Tiny Herb for ID : Nasik : 18MAR21 : AK-01
: 3 images.
Seen today (18.3.21)
near a water body
in Nasik
---
Chrozophora sp.
---
Could it be Chrozophora plicata?
---
Might be ma'am, but possible only for familiars without complete information,
---
---
I had suggested the same.
Leaves are looking similar.
---
Okay.
---