Myanmar [Burma] (Kachin, Sagaing), Bhutan, N-India (Uttar Pradesh, Arunachal Pradesh, Assam, Nagaland, Manipur, Mizoram, Tripura, Meghalaya)
as per
Catalogue of Life;


.
---
Evergreen. Leaves elliptic to oblanceolate, 5-18 x (1.5-)2.5-6cm, shortly acuminate, base rounded or cuneate, glabrous or sparsely pubescent beneath, veins (5-)7 – 12 pairs. Cymes solitary axillary or arranged in panicles up to 7cm. Sepals oblong-ovate, 0.75-2 x 0.7-1.5mm. Petals greenish white, oblong, 4-6 x 1.5-2.25mm ± acute. Stamens 1.5-2.5mm. Styles 0.5-1mm. Fruit obovoid, 10-15 x 7-10mm, ± compressed, yellowish crimson at first, bluish when ripe.
Subtropical forest.
(Attributions- A.C.J Grierson & D.G Long. Flora of Bhutan. Published by RBGE. 1991 from Bhutan Biodiversity Portal)
I have photographed this
climber
growing along a perennial stream
. Plz help me to identify this sp.
Date/Time-
30/10/2010- 11:30 AM
Location- Place, Altitude, GPS-  
Kokrajhar, Assam, Alt 90m
Habitat- Garden/ Urban/ Wild/ Type-
Wild Type
Plant Habit- Tree/ Shrub/ Climber/ Herb-
Climber (Growing in the marshy habitat)
Leaves Type/ Shape/ Size-
11-14.5x 4.5-7cm
Inflorescence Type/ Size-
10-15cm
Flowers Size/ Colour/ Calyx/ Bracts-
Green (Yellowish green)
---
Could it be an Aspidopterys?? 
---
Please check Sabia lanceolata.
---
Thanks, …, for the id as Sabia lanceolata
To me also appear close as per specimen/ images/ illustrations/ details at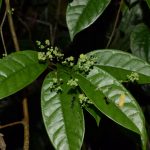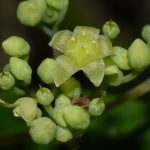 Sabia lanceolata:
Sabia lanceolata
Behali Reserve Forest, Biswanath, Assam, India
---
.
---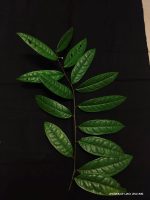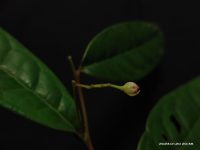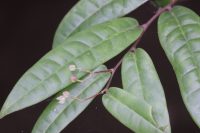 For Identification: 3 high res. images.
Please identify this specimen
Tripura, Northeast India
---
Pl. check Knema.
---
I think looks different form images at
https://efloraofindia.com/2012/12/13/knema/
Also could not find a match as per comparative images at
https://efloraofindia.com/2011/02/06/annonaceae/
---
Yes Sir, I too check it but couldn't able to identify.
---
Do you have any other images?
Pl. also give other details.
---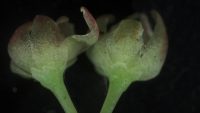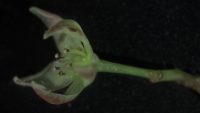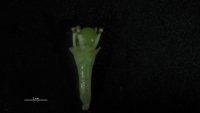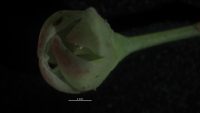 Sir, This plant was found on the side of a waterfall in hilly areas of forest. 
The branches of this plant spread towards another plant. Maybe Straggling shrub or climber.
Corolla twisted, petals -6 No of Stamen-5
4 images.
---
I tried but was unable to reach anywhere.
---
What about Sabia campanulata Wall. ?
---
It is a species of Sabia
---
Sabia lanceolata Sabiaceae
---
Yes, apepars close as per images at
https://efloraofindia.com/2017/12/14/sabia-lanceolata/
---
Can it be some Sabiaceae?
Kindly check the species available in your area..
---
Yes, it has been identified as Sabia lanceolata Sabiaceae
---
---
.
References:
Catalogue of Life  The Plant List Ver.1.1  Tropicos  Flora of China  FRLHT  Bhutan Biodiversity Portal  Encyclopedia of Life  BSI Flora of India