Corydalis
casimiriana
Duthie & Prain ex Prain,
J. Asiat. Soc. Bengal, Pt. 2, Nat. Hist. 65: 27 1896
. (syn:
Corydalis prainiana Kanodia & Mukh.
[Illegitimate];
Corydalis stewartii
Fedde);
Jammu & Kashmir, NW-India (Himachal Pradesh, Uttar Pradesh), W-Nepal
as per
Catalogue of Life;
India: Open grassy slopes and streamsides in temperate and alpine Himalayas, 2200 – 4700 m. Jammu & Kashmir, Himachal Pradesh, Uttar Pradesh, Sikkim and Meghalaya; Nepal and Bhutan
as per
BSI Flora of India
;
---
These looked much different from Corydalis cornuta posted by me here. The plants as well as the flowers were much slender. I think they may be different.
---
I also agree with …, as these appear to be somewhat different from images at Corydalis cornuta
…, Pl. check other species at Corydalis
---
Isn't C. cashmeriana blue flower ??
---
Mostly blue flowers except the link below:
600 × 836
---
Thanks … for the possible ID.
All flowers on our site are blue. … posted a link which is yellow. However, none of these flowers look like the ones posted by me. They seem to be quite sturdy in appearance.
The flowers I saw were very delicate and slender.
Lets hope, experts provide us with more feedback.
---
Do not confuse casimiriana and cashmeriana, the former yellow, the latter blue.
And with all respect, I am the expert.
---
This is really interesting.
---
Thank you … for providing the correct name.
And apologies for not paying attention to the correct spelling. The apparent similarity in the names prompted to comment too early.
---
.
---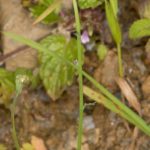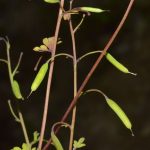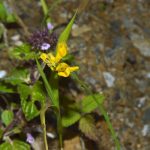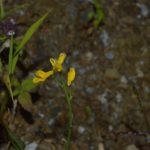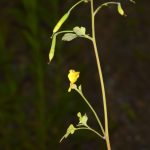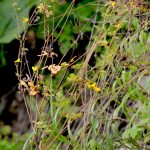 SK 3049 16 October 2021: 6 very high res. images.
Location: Jumla, Nepal
Altitude: 2893m.
Date: 18 August 2021
Habit : Wild
Corydalis casimiriana Prain ??
---
Maybe Corydalis casimiriana, as suggested by you. I am not sure.
---
I do think this must be covered by the name Corydalis casimiriana subsp. casimiriana.
I think you are confused by the short spur? In fact this is quite like the type specimen.
Long ago I described a more Eastern subspecies (subsp. brachycarpa) with shorter fruit and dark-tipped inner petals, but now I feel I should have recognised this as a distinct species instead.
---
Thank you … for the correct ID.
Actually I took guidance from the list of A Book on Karnali published by Karnali Province Government and we have found many sp. during our one month trip which are not listed in the book.
---