Veronica
hederifolia
L.,
Sp. Pl. 13 1753
. (Syn:
Cardia quadriloba
Dulac;
Cochlidiospermum hederifolium
(L.) Opiz;
Cochlidiospermum lappago
(Schrank) Opiz;
Pocilla hederiifolia
Fourr.;
Veronica cymbalarifolia
J. F. Gmel. (ambiguous synonym);
Veronica lappago
Schrank;
Veronica simplex
Opiz ex Schult.;
Veronica umbrosa
Reichb. ex Schult. (ambiguous synonym);
Veronica virgata
Menyh. (ambiguous synonym));
.
Macaronesia, Europe to Medit. and Central Asia:
Albania, Algeria, Austria, Baleares, Baltic States, Belarus, Belgium, Bulgaria, Canary Is., Central European Rus, Corse, Cyprus, Czechoslovakia, Denmark, East Aegean Is., East European Russia, Finland, France, Germany, Greece, Hungary, Iran, Iraq, Italy, Kazakhstan, Kirgizstan, Kriti, Krym, Lebanon-Syria, Libya, Madeira, Morocco, Netherlands, North Caucasus, Northwest European R, Norway, Palestine, Poland, Portugal, Romania, Sardegna, Sicilia, South European Russi, Spain, Sweden, Switzerland, Tadzhikistan, Tunisia, Turkey, Turkey-in-Europe, Turkmenistan, Ukraine, Uzbekistan, Yugoslavia;
Introduced into:
Alabama, Arkansas, British Columbia, California, Cape Provinces, Connecticut, Delaware, District of Columbia,

East Himalaya,

Florida, Georgia, Great Britain, Illinois, Indiana, Ireland, Japan, Kansas, Kentucky, Korea, Louisiana, Maryland, Michigan, Missouri, Nebraska, New Jersey, New York, North Carolina, Ohio, Oklahoma, Ontario, Oregon, Pennsylvania, South Carolina, South Dakota, Taiwan, Tennessee, Utah, Virginia, Washington, West Virginia
as per POWO;
Albania, Austria, Belgium, Baleares, England, Bulgaria, Corsica, Czech Republic, Slovakia, Denmark, Finland, France, Germany, Ireland, Switzerland, Netherlands, Andorra, Spain, Hungary, Italy, Montenegro, Macedonia, Serbia & Kosovo, Slovenia, Croatia, Bosnia & Hercegovina, Portugal, Malta, Norway, Poland, Romania, Sardinia, Sicily, Sweden, Crimea, Estonia, Latvia, Lithuania, C-, E- & W-European Russia, Belarus, Ukraine, Northern Caucasus, Armenia, Georgia [Caucasus], Azerbaijan, Tajikistan, Uzbekistan, Turkmenistan, Kazakhstan, Kyrgyzstan, Japan (I), Korea (I), Australia (I) (South Australia (I), New South Wales (I), Victoria (I), Tasmania (I)), Algeria, South Africa (I), Turkey (E-Anatolia, Inner Anatolia, N-Anatolia, NE-Anatolia, NW-Anatolia: Bithynia, S-Anatolia, SSW-Anatolia), Cyprus (C-Mountains, E-Cyprus), Greece (incl. Kiklades), Crete, East Aegaean Isl., Rhodos, European Turkey, Iran (EC-Iran, NE-Iran: Mts., N-Iran, Iranian Aserbaijan, W-Iran), Iraq (NE-Iraq, NW-Iraq), Israel (N-Israel), Jordania (W-Jordania), Lebanon (Antilebanon, C-Lebanon), Syria (NW-Syria, W-Syrian Mountains), Madeira (Madeira Isl.), Canary Isl. (Gran Canaria, Tenerife),

Sikkim (I),

USA (I) (Alabama (I), Arkansas (I), California (I), Connecticut (I), District of Columbia (I), Delaware (I), Florida (I), Georgia (I), Illinois (I), Indiana (I), Kansas (I), Kentucky (I), Louisiana (I), Maryland (I), Missouri (I), North Carolina (I), Nebraska (I), New Jersey (I), New York (I), Ohio (I), Oklahoma (I), Oregon (I), Pennsylvania (I), South Carolina (I), South Dakota (I), Tennessee (I), Utah (I), Virginia (I), Washington State (I), West Virginia (I)), Canada (I) (British Columbia (I), Ontario (I))
as per
Catalogue of Life

; 
---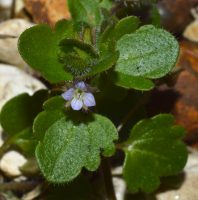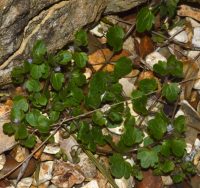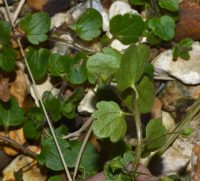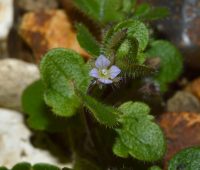 SK 3536 02 June 2022: 4 very high res. images.
Location: Kew, London, UK
Date: 04 April 2022
Habit : Looks wild.
---
Veronica?
---
Veronica hederifolia L. !
---