Ehretia wallichiana
Hook. fil. & Thoms. ex Gamble,
J.D.Hooker, Fl. Brit. India 4: 143 (1883) as per POWO;
.
Ehretia silvana
R. R. Mill (syn:
Cordia acuminata
Wall.;
Ehretia wallichiana
Hook. fil. & Thoms. ex Gamble) as per
CoL
;
.
Nepal to Assam:
Assam, Bangladesh, East Himalaya, Myanmar, Nepal
as per
POWO
;
India (Assam), Myanmar [Burma] (Kachin, Kayin, Mandalay), Bhutan, Darjeeling, Sikkim
as per
Catalogue of Life

;
---
---
What are the species found in your area ?
Does not match with any species so far in efi site at
Ehretia
---
The following spp. are found in Mizoram: Ehretia laevis and E.wallichiana.
---
Appears close to images and specimens of Ehretia wallichiana at
---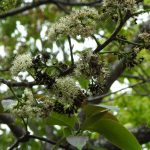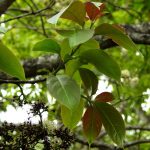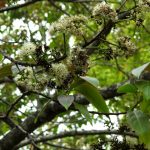 MS,Oct.,2021/25 Tree for id
: 2 + 1 images- 2 high res.
Location : Reiek tlang
Habit : Medium sized tree
---
Verbenaceae (Premna racemosa) ??
---
It does not appear to be Premna.
---
A species of Ehretia
---
I too agree with …
---
1 high res. image.
---
CoL considers Ehretia wallichiana Hook. fil. & Thomson ex Gamble as its syn., while POWO gives it as separately. 
---
---
Yes, Ehretia wallichiana Hook. fil. & Thomson ex Gamble
---
References:
POWO  Catalogue of Life  The Plant List Ver.1.1  GBIF (with high resolution specimens) India Biodiversity Portal