Common name: Red-Branch Spurge
---
Euphorbia erythroclada
Boiss. (
Euphorbiaceae
)
West Indian spurge
/
Rare plant
Thane rural, Maharashtra 2014 September
---
This is Euphorbia erythroclada Boiss. The lobed limbs of the cyathial glands are a distinctive feature of this species.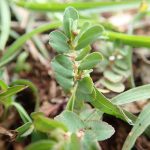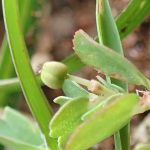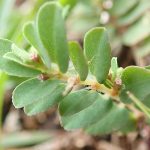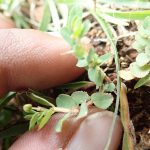 Requesting ID: Euphorbia species (2)
: 4 images.
This is from the same area as the one before. Looks slightly different in color.
Size similar though.
---
Habitat and full plant ?
---
Moyar dry forests, Nilgiris, TN.
The photographs are of the full plant. I have attached two more pictures here.
2 images.
---
Pl. check comparative images at Euphorbia
---
Resembles thymifolia
---
This appears to be
Euphorbia erythroclada
Boiss.
However I suggest you check the characters with the description of the species in '
The genus
Euphorbia of India' 
by Binojkumar & N.P. Balakrishnan.
---
Date: 02 OCT 2016
Place: along Khopoli Mangaon Road
Habit: erect slender branched herb with slender stem, about 60 – 70 cm high, tiny flowers just about 2 mm across
I was not able to get more photos due to incessant rain at the site. Will be happy to know the genus level ID if these photos suffice.
---
The genus seems to be okay.
---
This is Euphorbia pycnostegia Boiss. var. zornioides (Boiss.) Santapau, common in Maharashtra, Konkan, Andhra Pradesh, Karnataka, Kerala and Tamil Nadu, usually in moist grasslands.
---
Hello all this is probably Euphorbia erythroclada The limb of the gland in the first photo is wavy or lobed I have seen this species twice (Dolkhamb and  Shahapur hills) here are some photos
---
I think you are right for id as Euphorbia erythroclada as per images and details herein.
---
This appears to be E. cristata Heyne ex Roth. However the limbs of the glands are not clear. If they are pectinate-lobed then it may be E. cristata. Please advise the nature, then it can be confirmed.
---
May I request you to post a close up of the flowers, so that … can see the details.
I am attaching the original size photos here (one-by-one); but I am afraid they would be of any help. I do not have any closeups taken at that time.
---
the second original …
2 high res. images.
---
---
.
References: Catalogue of Life  The Plant List Ver.1.1  WCSP  GBIF (High resolution specimens) POWO Flowers of India  India Biodiversity Portal  IBIS Flora (FBI) The Indian Forester