China (Guangxi, SW-Guizhou, NW-Yunnan, SE-Yunnan, W-Yunnan), S-Tibet, SE-Tibet, Bhutan, Sikkim, India, Nepal
as per
Catalogue of Life
;
---
Perennial, rootstock sometimes creeping. Stems erect to ± procumbent, 17-35cm, usually branched above, moderately to very sparsely appressed hispid with few patent hairs. Leaves all shortly petiolate, or occasionally uppermost ± sessile; petioles of lower ones 10-40mm; lamina ovate, obtuse to truncate, upper surface densely and very shortly strigose hairs mostly 0.05-0.3mm, lying at c 25 ° to midrib, with no longer, setiform hairs; lower surface less densely strigose hispid with hairs 0.1-0.6mm, lying at 20-40 ° to midrib interspersed with longer, setiform hairs 0.7-1mm; midrib and lateral veins prominently raised beneath. Inflorescence a many flowered terminal ebracteate raceme with several axillary flowers below. Pedicels 1-3.5mm in flower, 3-8mm in fruit, erecto patent in flower, usually deflexed in fruit. Calyx lobes narrowly ovate, 1.5-2mm in flower, c 2.5mm in fruit, acute, strigose, hairs greyish white. Corolla powder or sky blue, c 2.5mm; limb c 3.5mm diameter. Nutlets tetrahedral, brown, c 1mm, faces equilateral triangular with raised margins, outer dorsal face minutely muriculate, inner ventral faces glabrous; stipe slightly bent to one side.
Damp or wet, often wooded river banks.
---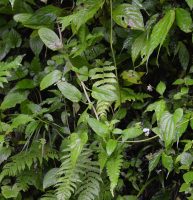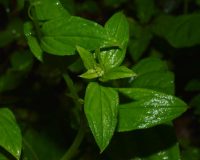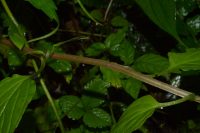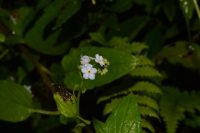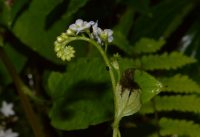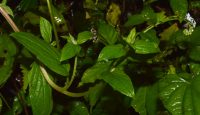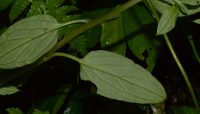 SK 2632 22 June 2020 : 14 posts by 2 authors. 8 images- 3 to 7 mb each.
Date: 19 June  2020
Altitude: 1724 m.
Habitat : Wild
Boraginaceae ?? Please note the curly tip of the inflorescence like in Heliotropium.
---
Looks matching. Only difference looks like curly inflorescence tip !
---
Thank you … It is a complete match!
---
Both are the same.
---
---
Location: Godavari, Nepal
Date: 24 July 2018

Habit :

  Wild
---
There is much difference in elevation. Is it possible?
---
---
Trigonotis microcarpa (DC.) Benth. ex C. B. Clarke as per GBIF
---
Yes …!
---
---
Location: Godawari, Nepal
Altitude: 5000 ft.

Date: 22 June 2017
---
---
Pl. check comparative images at Boraginaceae page in efi site.
---
Does not seem to match with any species of Myosotis in efi site
---
Hackelia uncinatum (Benth.) C. E. C. Fischer  ??
Syn : Paracaryum uncinatum (Benth.) N.P.Balakr.
         Paracaryum glochidiatum (A. DC.) Benth. & Hook. f.
---
We have to check elevation in FOP & FOC (which are not opening at the moment) and other sources etc.
---
Elevation does not match with both links.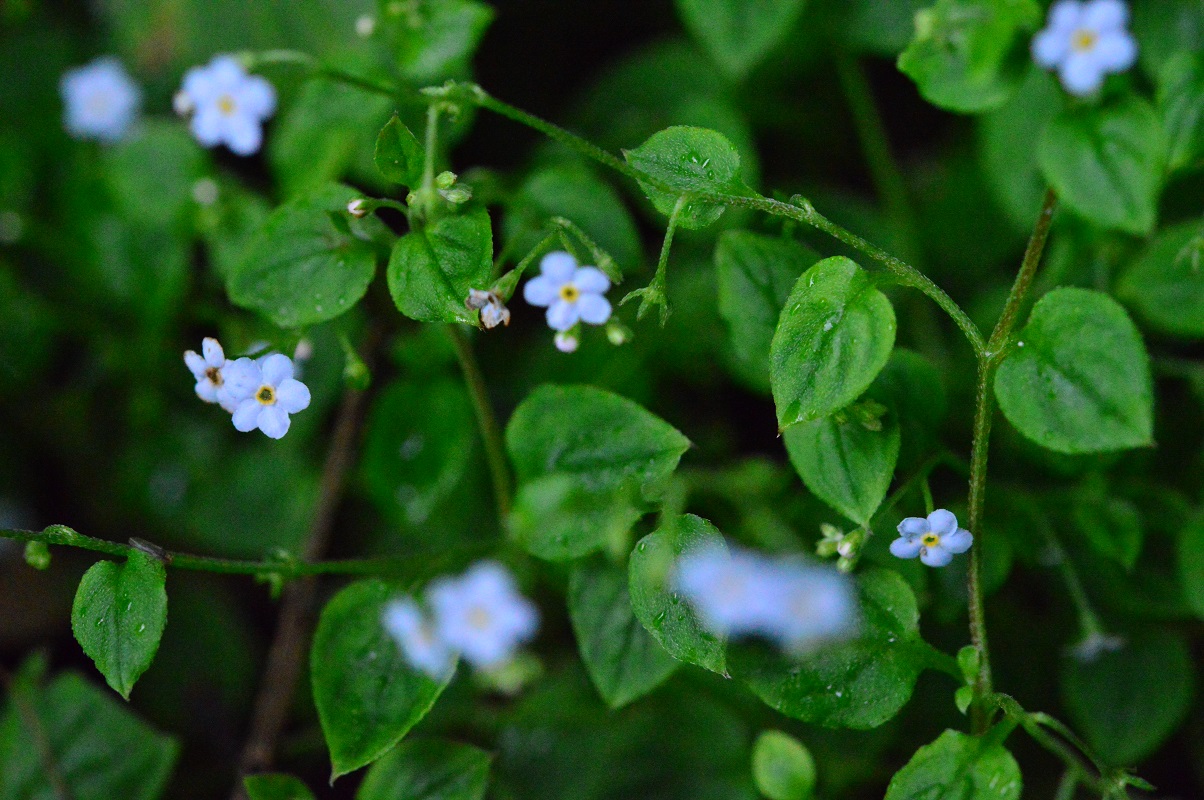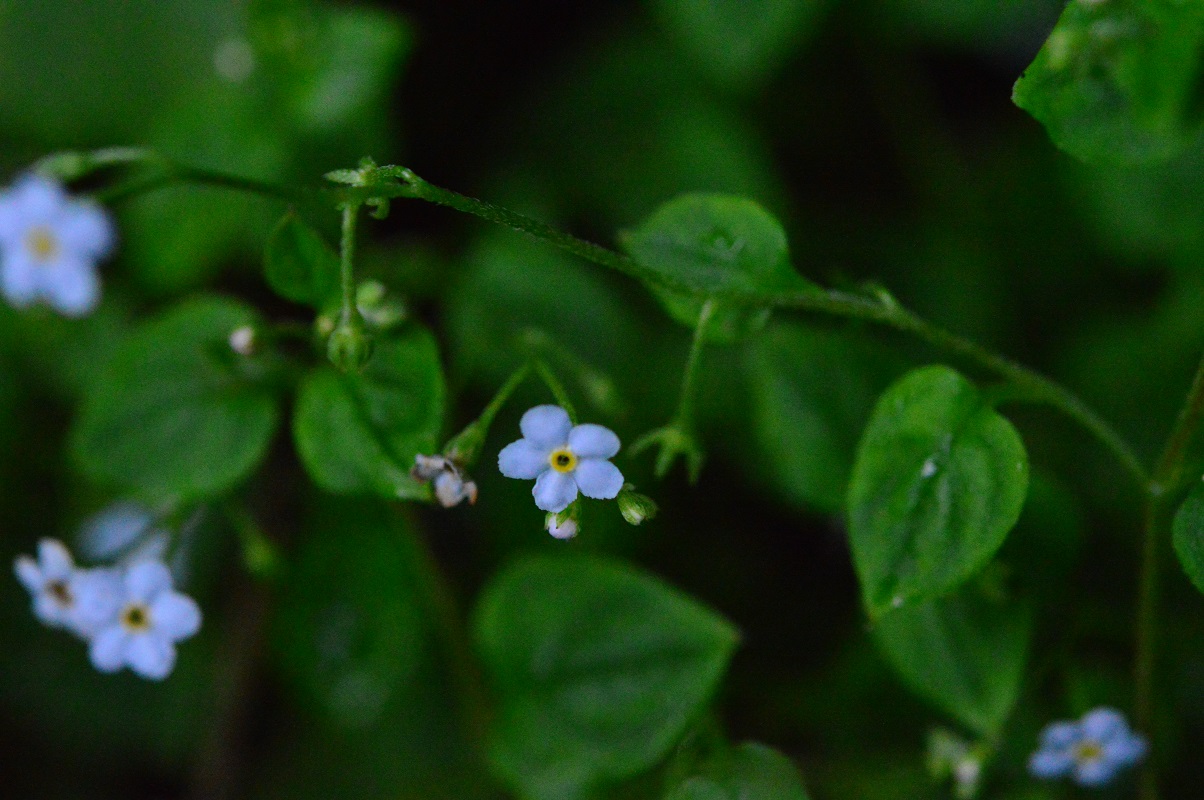 SK411 08MAR-2017:ID
 : 5 posts by 2 authors. Attachments 
(3)
Location: Kulekhani, Nepal
---
Did not find any match as per Nepal list !
---
I think close to images at Decalepidanthus racemosus (syn: Pseudomertensia racemosa (Royle ex Benth.) Kazmi)
---
I am afraid the description does not look like matching.
---
May be some Hackelia species as per images and details herein.
---
Does not look matching with any one from listed, specially the elevation.
H. bhutanica
H. brachytuba
H. obtusiloba
---
Yes, does not seem to match with first two. Did not get much inf. on third as per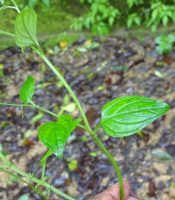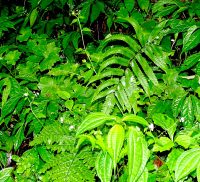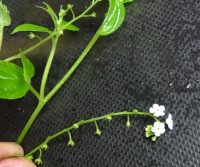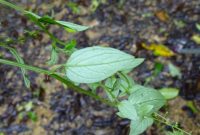 Trigonotis microcarpa (DC.) Benth. ex C. B. Clarke
: 5 high res. images.
Location: Phulchoki, Lalitpur, Nepal