Impatiens decipiens Hook. fil.,  Rec. Bot. Surv. India 4: 17 1905. ;
.
E. Himalaya as per POWO;
.
NE-India (Bengal), Sikkim, Darjeeling as per Catalogue of Life;
.
Common name: Deceptive Balsam
.
---
This impatiens have been shot

from Sikkim

by my friends … Kindly confirm the species and obliged.

---
These are two species – notice difference in colour and shape of lateral petals.
Unfortunately, however, these pictures don't give enough details for identification.
From Sikkim only, about 50 Impatiens species are known…
---
Image 1 looks closeness to Impatiens yui S.H.Huang and image 2 is Impatiens puberula DC..
the white flowered plant with pink vein is Impatiens uncipetala C.B. Clarke ex Hook. f. 
The pink flowered plant is Impatiens decipiens Hook.f.
---
Is there any connection between Impatiens uncipetala and Impatiens yui  ?
---
Attached for all…………
Impatiens uncipetala.pdf
---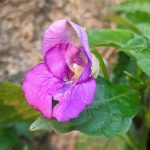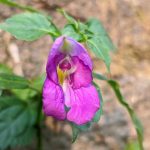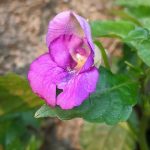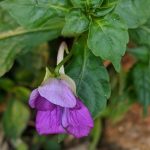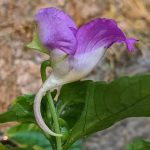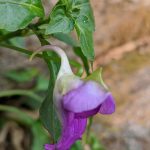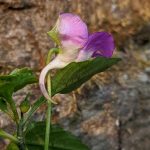 SK 2899 07 April 2021: 7 images.
Location :  Central Nepal
Sent by a friend.
Could it be I. puberula ??
---
Pl. check with Impatiens decipiens ?
---
I guess this sp. has no record for Nepal. Could you please check?
---
Impatiens decipiens
---
---
.
References: POWO  Catalogue of Life  The Plant List Ver.1.1  IPNI    Flowers of India  IBIS Flora  Inflorescences of the Himalayan species of Impatiens (Balsaminaceae)