Impatiens leptoceras DC., Prodr. 1: 688 1824. (syn: Balsamina longicornu Wall. ex Ser.; Balsamina micrantha Bl.; Impatiens longicornu Wall.; Impatiens odorata D. Don);
.
C-Nepal, N-India (NE-India, Arunachal Pradesh, Manipur, Meghalaya), China as per Catalogue of Life;
.
---
Annual herbs, about 60 cm tall. Stems erect, branched, glabrous. Leaves opposite decussate, ovate-oblong to lanceolate-elliptic, about 7.5-12.5 x 2-4.5 cm across, base attenuate, margins finely serrate-crenate, apex acuminate, lateral veins about 6-12 on either side of the midrib, green above and paler beneath, finely pubescent both above and beneath, petiole slender, about 2.5-7.5 cm long. Inflorescence resupinate, axillary or subterminal, peduncle about 2-6 cm long. Flowers bisexual, zygomorphic, pedicel slender, about 1.5-2 cm long, bracts linear, caducous, about 3 mm long, sepals 3, imbricate, 2 lateral ones flat, small, lanceolate-ovate, apex acute, glabrous, about 2-3 mm long, posterior sepal (Lip) large, petaloid, obliquely or shallow navicular, about 5-6 mm long, spurred, spur filiform, abruptly constricted, about 1.5-2.2 cm long, upper standard petal, keeled, suborbicular-obcordate, lateral ones (wings or alae), fused in pairs, about 1.2-1.4 cm across, basal lobes triangular, distal lobes, obovate-elliptic, dorsal auricle present, long, apex obtuse. Stamens 5, alternating with petals, anthers bi-locular. Ovary 5 locular. Fruit indehiscent, capsule.
(Attributions- Ganeshaiah, K. N., UAS, Bangalore, India. Kailash, B. R., ATREE, Bangalore, India. Royal Norwegian Embassy grants. Indian Bioresource Information Network (IBIN), Department of Biotechnology, New Delhi, India as per India Biodiversity Portal)
.
---
Location: Shivapuri National Park, Nepal
Date: 24 November 2012

Impatiens
…???

Since it is from old collections the quality of image is not so good.
---
Could not get any match !
---
---
Does not matches with images at
---
Unfortunately not I. drepanophora…
I. drepanophora is one of Impatiens with upcurved spur (curved over lower sepal, towards upper petal).
Your plant has apparently downcurved spur.
---
Any idea … ? Any closeness to Impatiens vidyae R.C.Srivast. ?
Fr
iend suggested Impatiens leptocarpa Hook.f. !

Please advise!
---
Yes it is I. leptoceras DC
---
.
---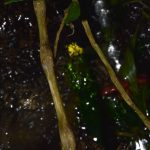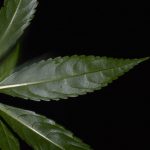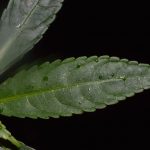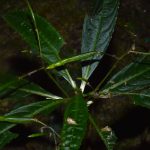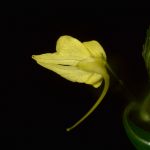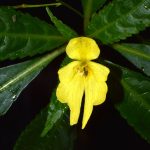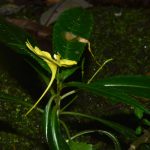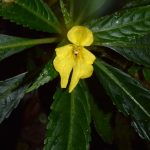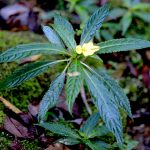 Impatiens leptoceras DC.: 10 very high res. images.
Location: Sundarijal, Kathmandu
Date: 09 December 2021

Habit : Wild
---
---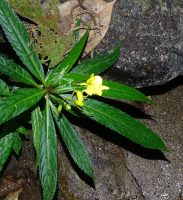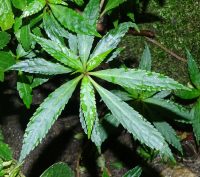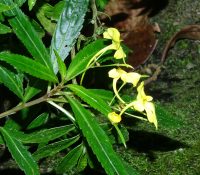 Impatiens leptoceras DC.: 3 very high res. images.
Location: Shivapuri, Kathmandu, Nepal.
Altitude: 1746m.
Date: 13 November 2022
Habit : Wild
---
Yes, appears close to images at
https://efloraofindia.com/2021/02/08/impatiens-leptoceras/
---
---
,
References:
POWO  Catalogue of Life  The Plant List Ver.1.1  WCSP  IPNI  GBIF (High resolution specimens) High resolution specimen  Annotated checklist of Flowering plants of Nepal  India Biodiversity Portal  IBIS Flora (FBI)