Pterocarpus dalbergioides DC., Prodr. 2: 418 (1825) (syn: Lingoum dalbergioides (Roxb.) Pierre; Pterocarpus advena Baill.);
.
Andaman Islands; Introduced into: Bangladesh, Jawa, Madagascar as per POWO;
.
Andaman Is (N); Madagascar (I); Nicobar Is (I); Bangladesh (I); India (I); West Bengal; Indonesia (I); Jawa (I); Peninsular Malaysia (I) as per ILDIS;
.
Common name: Andaman Redwood, Andaman padauk, East Indian mahogany
.
---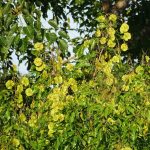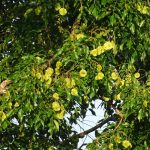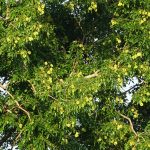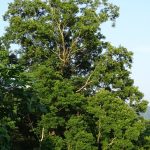 Pterocarpus dalbergioides (Fabaceae) from Andaman Islands: 4 images.
Botanical name: Pterocarpus dalbergioides Roxb. ex DC. (Fabaceae)
Photographer: Dr. M. C. Naik.
Location: South Andaman Island.
Habitat: One of the commonest trees in the inland forests.
Local name: Hindi: Padauk.
Uses: Valuable timber tree for making furniture.
Distribution: India (Andaman Islands) and Myanmar. Introduced into several other countries.
---
---
.
References: POWO  Catalogue of Life  The Plant List Ver.1.1  ILDIS  IPNI  GBIF (High resolution specimens) Flowers of India  India Biodiversity Portal (observations) Wikipedia  Wikimedia Commons  Useful Tropical Plants  Allpedia  The Wood Database – Lumber Identification