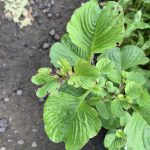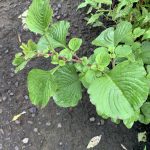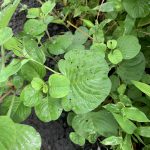 Jawhar near Nashik, MH :: Small plant for ID :: ARK2021-086: 3 images.
This was clicked at Jawhar near Nashik, MH in July 2021.
There was a suggestion that this is Celosia argentea.
Requested to please ID.
---
Please check Amaranthus !
---
I think it looks different from images at Celosia argentea var. argentea
Amaranthus is possible as suggested by …
---
Leaves are more round at the tips thus much closer to Digera muricata subsp. muricata. Hard to say exact species merely on leaves.
---
Thanks … for the possible ID. I agree, it is difficult to ID based on only leaves.
---
Cerosia argentia shows variable leaves, shape and size, especially the lower leaves are much different that the upper leaves. thi is most probably Celosia argentea
---