Veronica longifolia L., Sp. Pl.: 10 (1753) (syn: Pseudolysimachion longifolium (L.) Opiz);
.
Europe to N. Korea: Altay, Amur, Austria, Baltic States, Belarus, Belgium, Bulgaria, Buryatiya, Central European Rus, Chita, Czechoslovakia, Denmark, East European Russia, France, Germany, Hungary, Inner Mongolia, Irkutsk, Italy, Kazakhstan, Khabarovsk, Kirgizstan, Korea, Krasnoyarsk, Magadan, Manchuria, Mongolia, Netherlands, North Caucasus, North European Russi, Northwest European R, Norway, Poland, Primorye, Romania, Sakhalin, South European Russi, Sweden, Turkey, Turkey-in-Europe, Tuva, Ukraine, West Siberia, Xinjiang, Yakutskiya, Yugoslavia; Introduced into: Alaska, Alberta, British Columbia, Connecticut, Florida, Illinois, Indiana, Iowa, Kentucky, Maine, Manitoba, Maryland, Massachusetts, Michigan, Minnesota, Missouri, Montana, New Brunswick, New Hampshire, New Jersey, New York, Newfoundland, North Dakota, Northwest Territorie, Nova Scotia, Ohio, Ontario, Pennsylvania, Prince Edward I., Québec, Rhode I., Saskatchewan, Vermont, Washington, West Virginia, Wisconsin, Yukon as per POWO;
.
---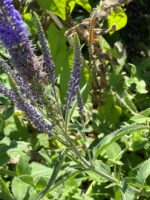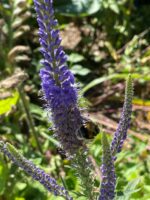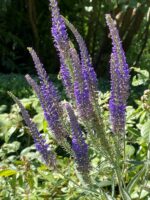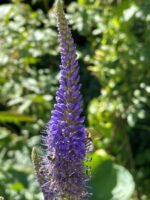 France, July 2022 :: Purple flowers for ID :: ARK2022-096:
This was clicked in the Palace gardens, Versailles, France in July 2022.
Requested to please ID.
---
Only a suggestion. Not sure: Check for Veronica longifolia
https://en.wikipedia.org/wiki/Veronica_longifolia
---
Thanks … for the ID.
It does look like it.
---
---
.
References:
POWO  Catalogue of Life