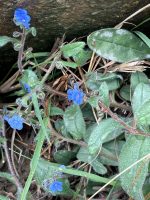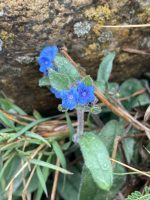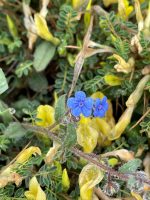 Srinagar, April 2023 :: Boraginaceae for ID :: ARK2023-006: 3 images.
This Boraginaceae member with blue flowers was captured at Tangmarg, J&K in April 2023.
Requested to please ID.
---
Cynoglossum, fruits would help decide the species.
---
I could not find pics of any fruits, unfortunately. Maybe too early in the season.
---
This seems interesting.
Does not seem to match with any species as per comparative images at
https://efloraofindia.com/2011/02/05/boraginaceae/
I too could not find any matching images (based on my limited understanding) on efi.
---
Cynoglossum sps.
---
I do not think so.
---