---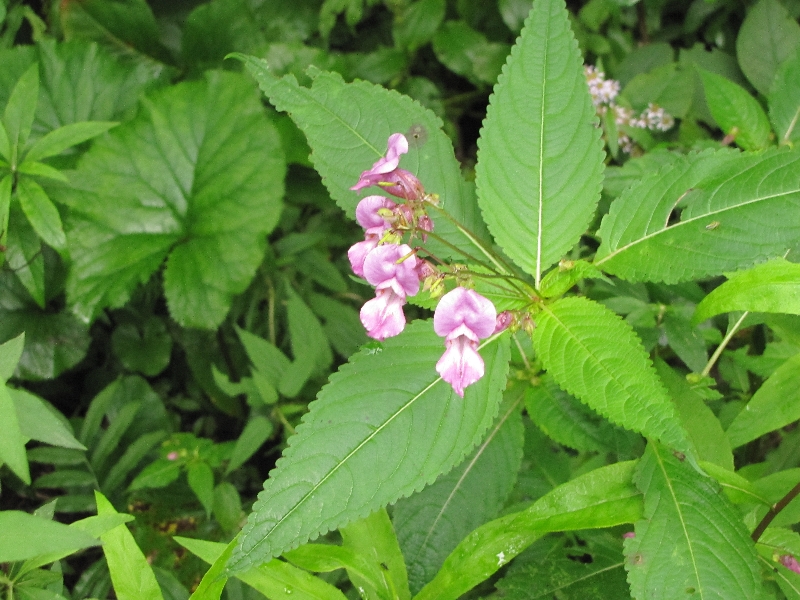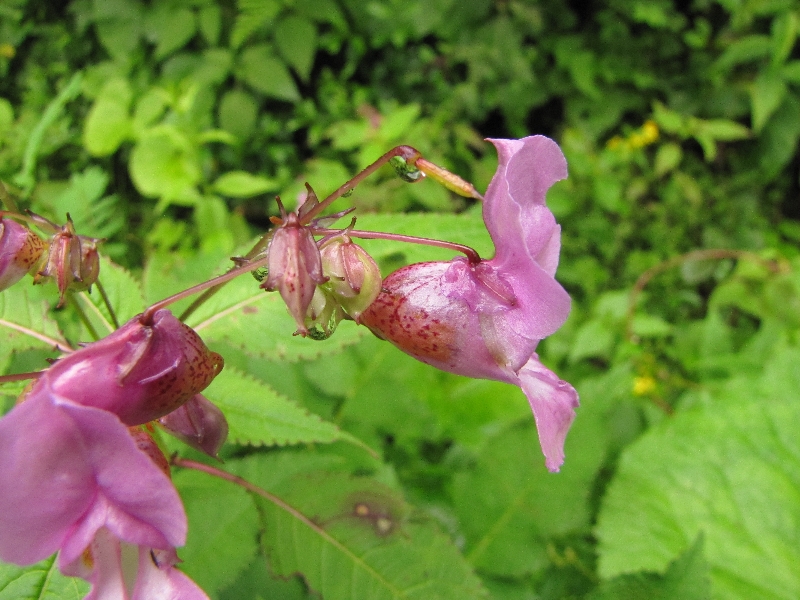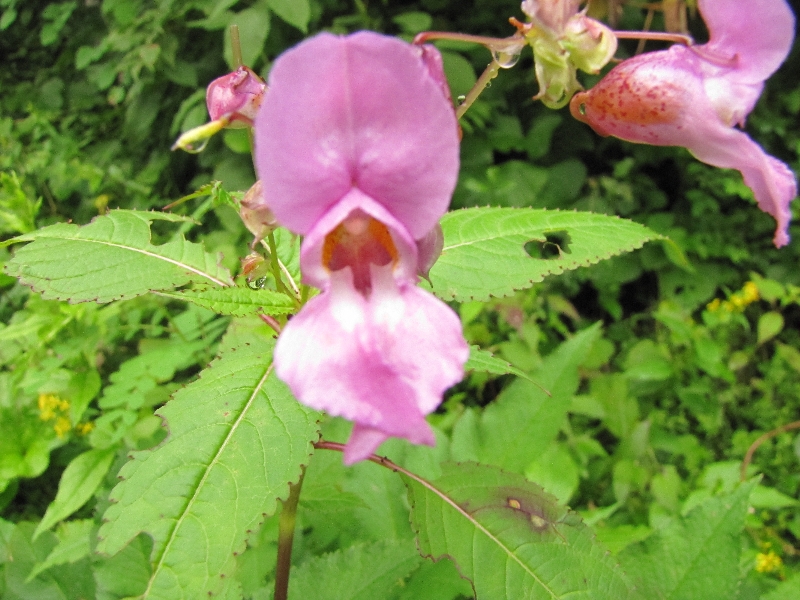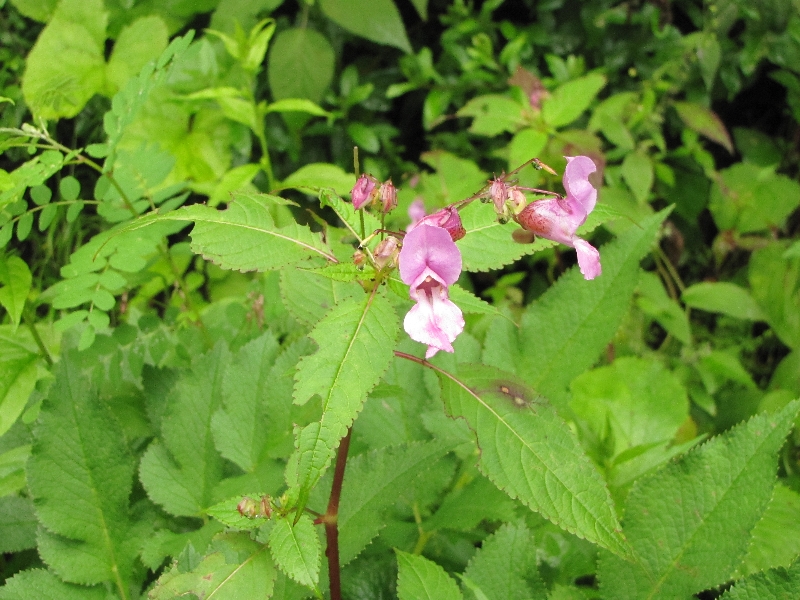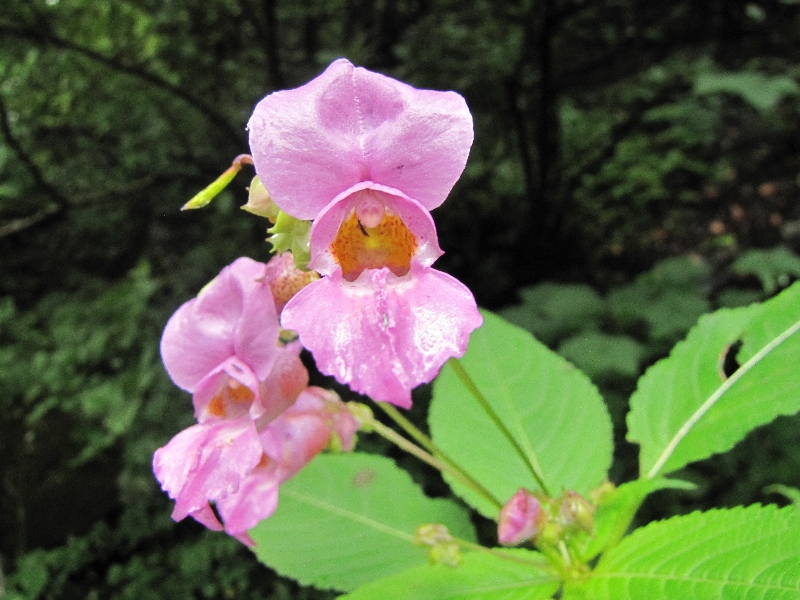 VOF Week 280812_DS_05: Throughout the trail to VOF, pink patches of this flower on both sides of the path were so pleasant for the eye.
August 14, 2012 towards VOF.
Is it Impatiens Thomsonii? Please confirm.
---
I think Impatiens sulcata??
---
Thanks … for id. But please tell me what is the difference between Thomsonii and sulcata.
---
Biggest difference is size of the flowers. While I. thomsonii is smaller than the width of your index finger, I. sulcata flowers are more than twice that size.
However, this looks like Impatiens glandulifera to me. Impatiens sulcata has narrower and longer seed-pods:
flowersofindia 1
flowersofindia 2
I would appreciate validation from others.
---
---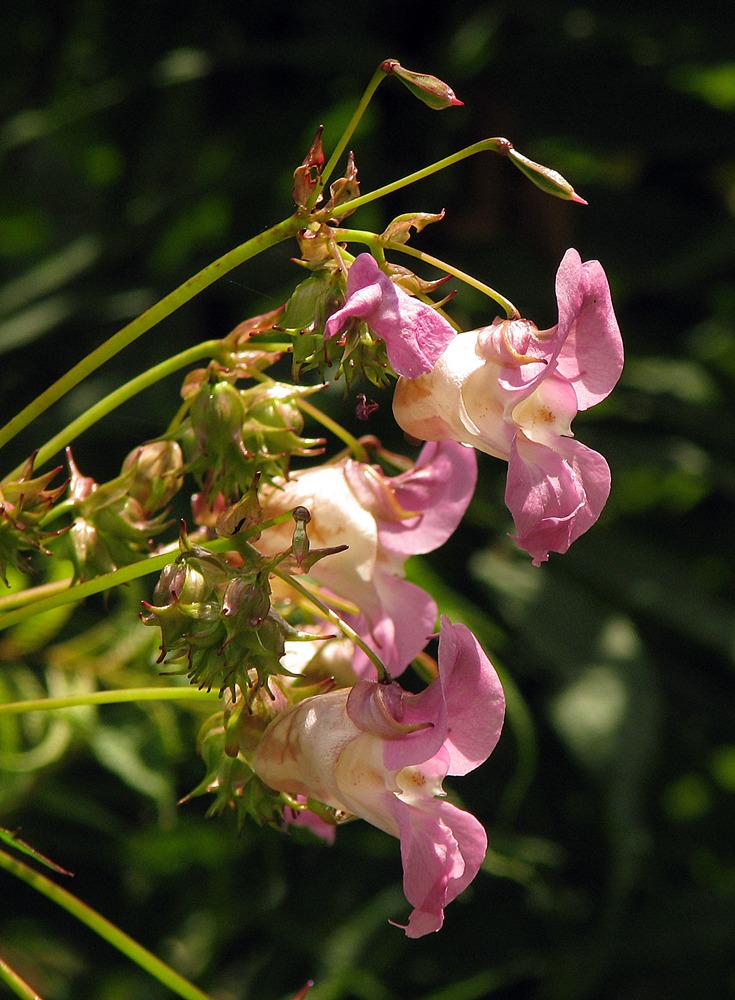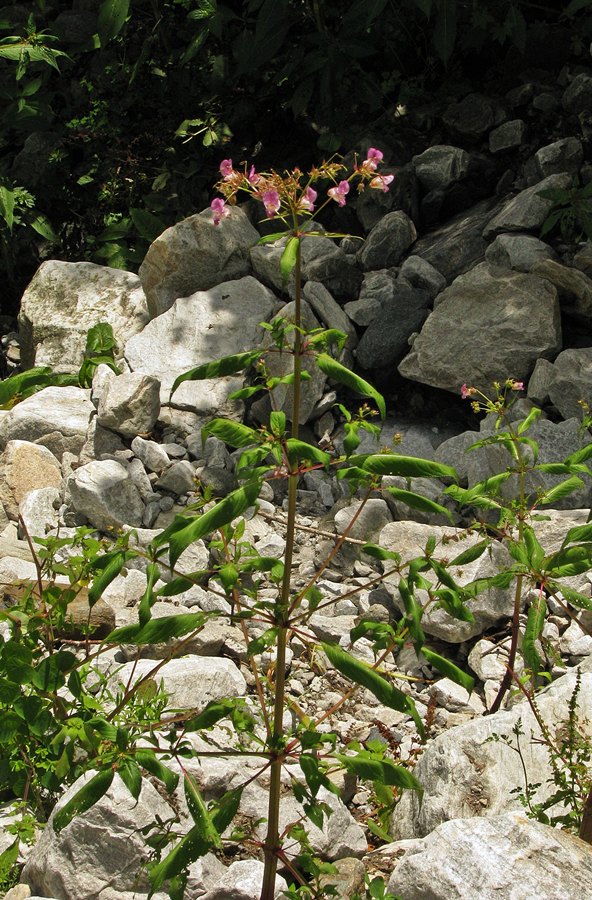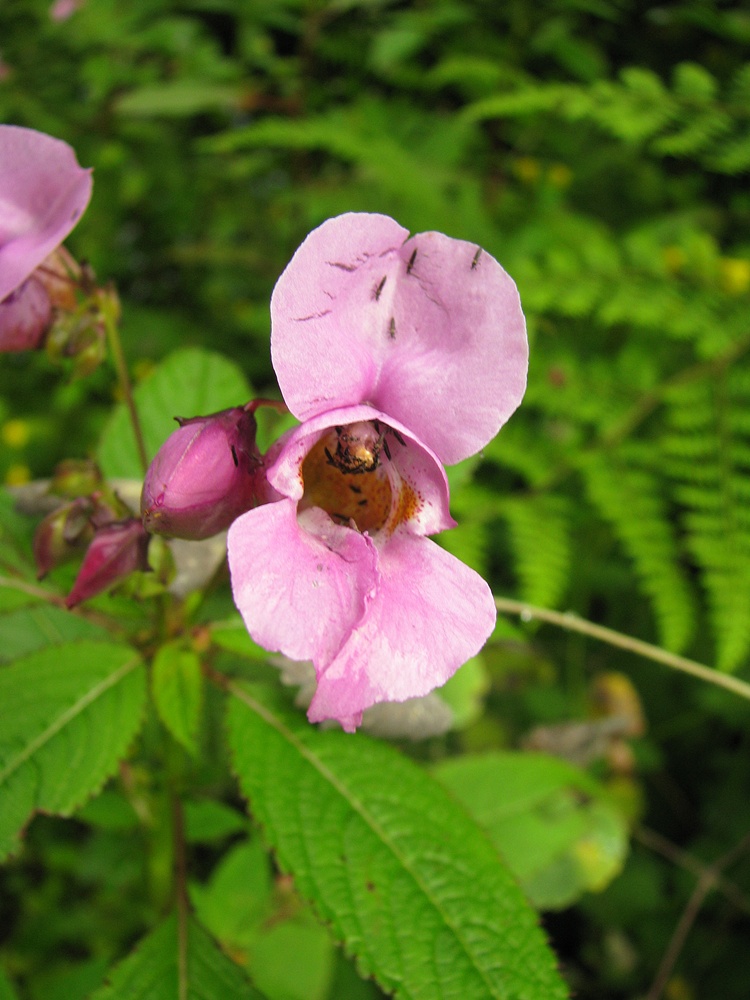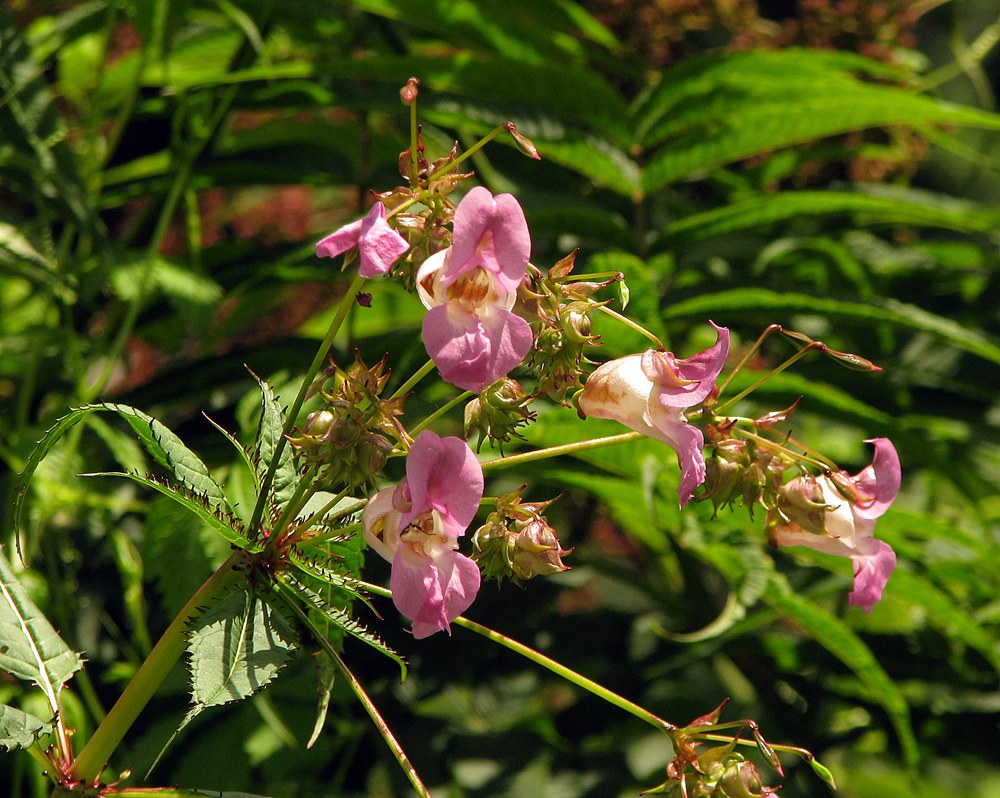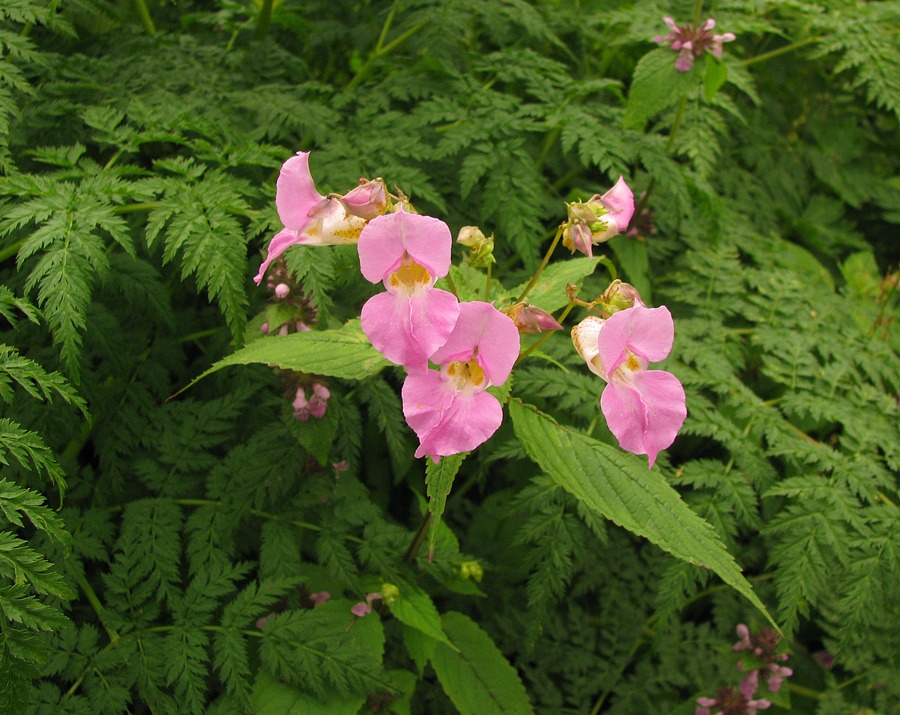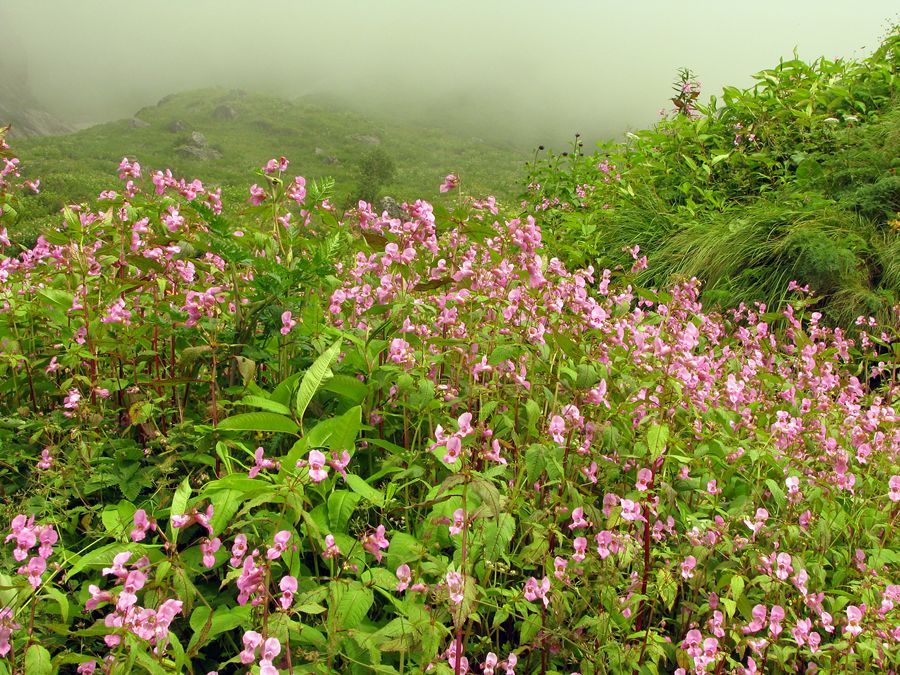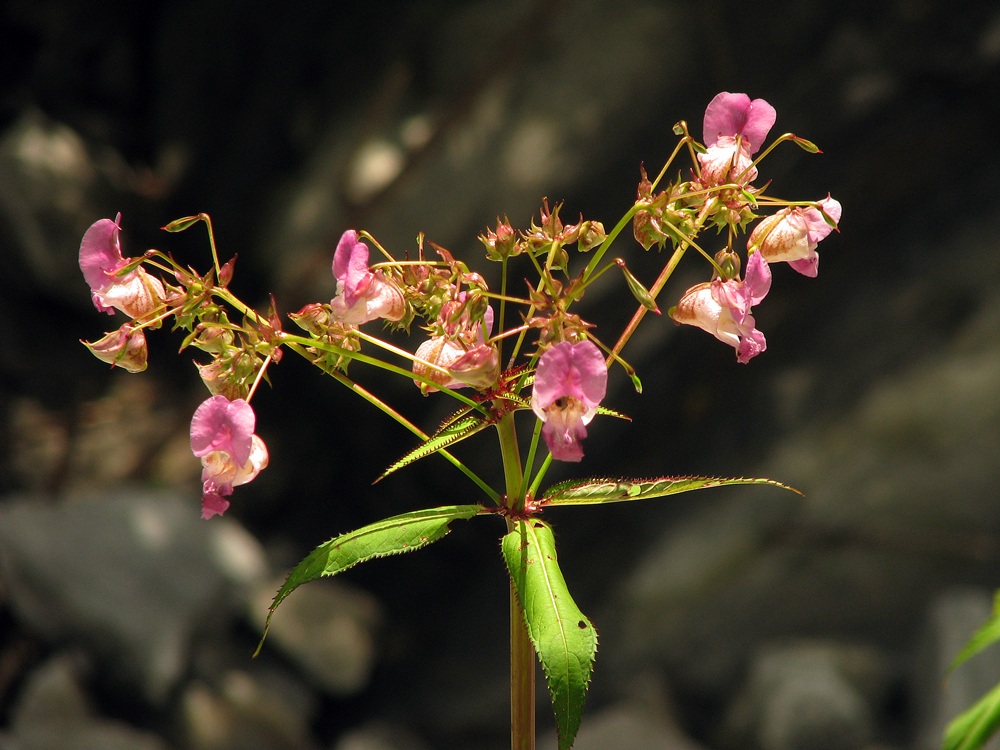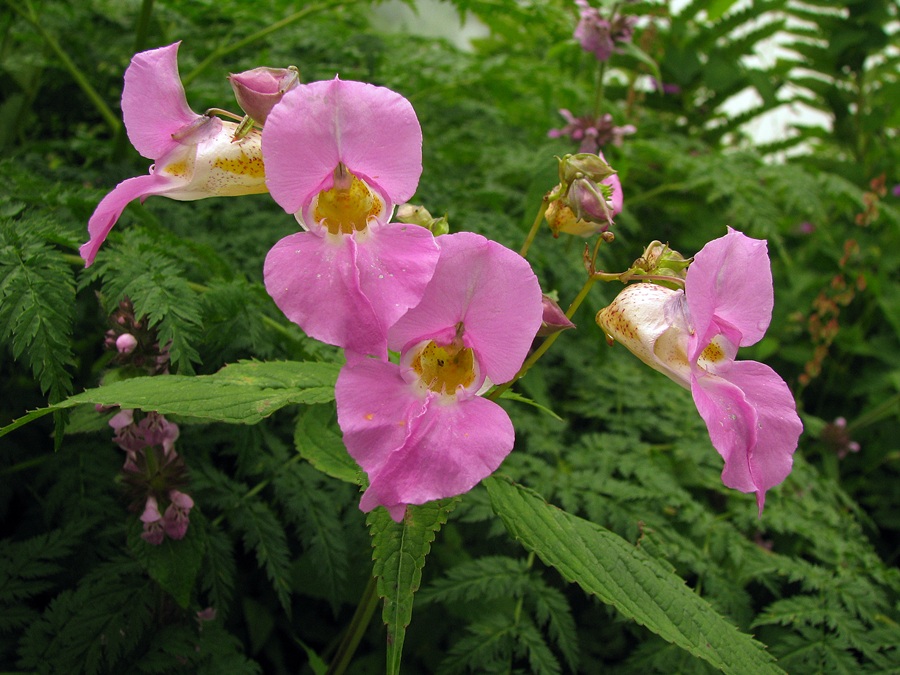 VOF Week: Impatiens sulcata at VoF and along "Govindghat-Ghangaria Trail": Seen 2 sets of similar looking Impatiens sp., (First 4 posted here are from Govindghat-Ghangaria Trail and remaining are from VoF). Could both of these sp. be Impatiens sulcata ??
---
---
Fabaceae ID Please: Fabaceae, abundant in Manali – Leh high way. Everywhere on both sides.
---
Not Fabaceae please.
Yes Sir, I had wrongly written as Fabaceae.
---
VOF Week: Impatiens for id from the trek…: This was shot from the trek on our very first day of trekking i.e. 13.8.12…is this I. glandulifera?
Pictures taken in Gulmarg on 11/9/2011.
Impatiens glandulifera seen growing wild by the roadside.
I guess correct ID.