Sonerila maculata Roxb., Fl. Ind., ed. 1820 1: 180 1820. (Syn: Cassebeeria emaculata (Roxb.) Kuntze; Cassebeeria picta (Korth.) Kuntze; Sonerila alata Ridl.; Sonerila angulata Craib; Sonerila angustifolia Roxb.; Sonerila ciliata Ridl.; Sonerila collina R. N. Parker; Sonerila emaculata Roxb.; Sonerila flaccida Stapf & King; Sonerila gibbsiae Ridl.; Sonerila laeta Stapf; Sonerila maculata var. angustifolia Kurz; Sonerila maculata var. emaculata Benn.; Sonerila maculata var. glabrata Stapf; Sonerila notata Craib; Sonerila picta Griff. (ambiguous synonym); Sonerila picta Korth. (ambiguous synonym); Sonerila picta var. clarkeana Craib; Sonerila picta var. concolor Ridl.; Sonerila picta var. maculata Ridl.; Sonerila picta var. pusilla Ridl.; Sonerila quadrangularis Guillaum.; Sonerila rivularis Cogn.; Sonerila sylvicola Craib);
China (Fujian, Guangdong, Guangxi, Yunnan), Vietnam, Nepal, Khasia, peninsular Thailand, Borneo, peninsular Malaysia, Sumatra, Cambodia, Myanmar [Burma] (Taninthayi, Mon), Bhutan
as
Catalogue of Life;
Location : Tuirini, Mizoram
Date : 18-07-2017
Habit : Herb
Habitat : Wild
---
Pl. Check comparative images at efi site
---
Pl. also check comparative images at efi site at Sonerila
---
Difficult to say without specimen. But it will fall under maculata/ khasiana.
---
I could not find any images of Sonerila khasiana except for the type specimen at 
Some images of Sonerila maculata are given at links below:
---
---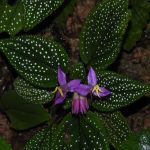 This does look like Sonerila maculata, but with some variation in leaf and flowers; maybe a result of local variation??
Also attaching a photo of Sonerila maculata photographed in Cherrapunjee area, Meghalaya in 2017 as per your request. Will send you some more photos shortly.
1 image- 2 MB.
---
---
---
Sonerila maculata
---
---
---
---
Images by M. Sawmliana (Inserted by J.M.Garg) (For more photos & complete details, click on the links)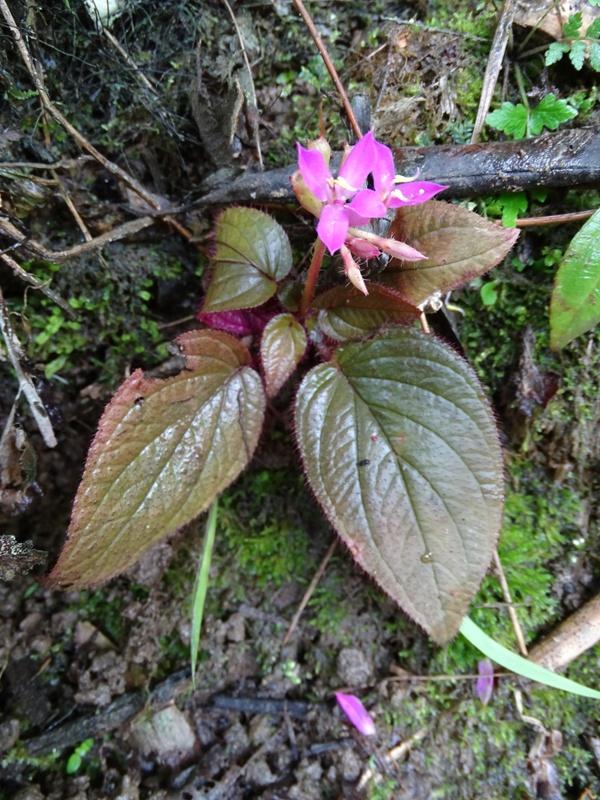 ---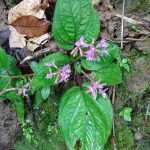 ---
Sonerila khasiana C.B.Clarke ?? 
---
What are the other species reported from your area?
---
Sonerila khasiana and S.tenera are also reported
---
I was confused because of white sopts on leaf of S. maculata.
---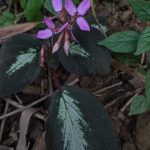 MS, Nov.,2021/55 Sonerila sp. for id
:
Location : Mat (Kawrlungtuk)
Appears to be Sonerila maculata, as per images and details herein and as per keys at MS, Sept,2021/11 Sonerila sp. for id.
---