Vincetoxicum arnottianum (Wight) Wight, Icon. Pl. Ind. Orient. , pl. 1614 1850. (syn: Cynanchum arnottianum Wight; Vincetoxicum montanum Decne.);
.
Pakistan to W. Himalaya and India (Punjab): India, Pakistan, West Himalaya as per POWO;
.
---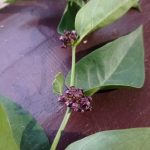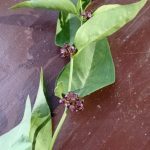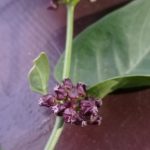 Identification request 1333: 3 images.
Location: Kupwara.
---
Leaves opposite? I guess Apocynaceae. Please post after flower bloom and full leaf both sides and node.
---
Sure sir i will post
---
Yes leaves are opposite
---
Pl. check comparative images at Apocynaceae
---
Thanks, I'll check them out.
---
Could not find a match as per comparative images.
Can be some Cynanchum or Hemidesmus species.
Pl. check with the listed species over there.
---
Vincetoxicum arnottianum I hope
---
Do you have any other images like habit images etc.? Pl. post.
To me appears close.
What do you think ?
---
Height 1.6ft… full pic not available
---
Also matches well with the details in the recent publication:
Taxonomy of Vincetoxicum s.str. (Asclepiadoideae, Apocynaceae) from southern Asia including three new species and resurrected names– Sayed Afzal Shah, Amir Sultan, Jun Wen, Zahid Ullah, Surat Un Nisa, Zhumei Ren, Muhammad Maqsood Alam, Javed Iqbal, Abdul Samad Mumtaz- PhytoKeys 179:35-73, 17.6.21
---
.
---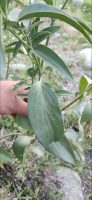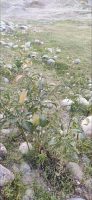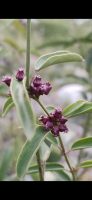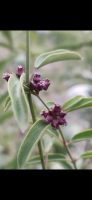 Help me to identify this plant sp. From Kashmir: 4 high res. images.
---
Vincetoxicum arnottianum (Wight) Wight
---
Yes, appears close to images at Vincetoxicum arnottianum
---
---
.
References:
POWO  Catalogue of Life  The Plant List Ver.1.1  Tropicos  GBIF specimens- one and two (High resolution specimens) Flora of Pakistan  FOP illustration  India Biodiversity Portal  Plant Illustration
Taxonomy of Vincetoxicum s.str. (Asclepiadoideae, Apocynaceae) from southern Asia including three new species and resurrected names– Sayed Afzal Shah, Amir Sultan, Jun Wen, Zahid Ullah, Surat Un Nisa, Zhumei Ren, Muhammad Maqsood Alam, Javed Iqbal, Abdul Samad Mumtaz- PhytoKeys 179:35-73, 17.6.21