Pimpinella heyneana
(Wall. ex DC.) Benth.,
Gen. Pl. 1: 894 1867
. (Syn:
Anethum trifoliatum Roxb.
;
Carum heyneanum (Wall.) Franch.
;
Heliosciadium heyneanum
Wall. ex DC.;
Pimpinella heyneana
Wall.;
Pimpinella multiradiata
Santapau (ambiguous synonym);
Seseli zeylanicum
Herb. Rottl. ex C. B. Cl.;
Sium triternatum
Moon (ambiguous synonym));
India (E- to peninsular India), Thailand, Myanmar [Burma] (Bago, Chin), Bangladesh
 as per
Catalogue of Life
;
---
Erect or decumbent herbs, stem terete. Leaves alternate, 5-7 cm across, lower leaves orbicular, upper ones 3-lobed, base cordate, toothed; petiole 1-6 cm long, sheathing at base. Umbels terminal, panicled; rays 10; secondary rays many, each 3 cm long. Flowers 9-16 in an umbellule, 1.5 mm across, white; pedicels 5 mm long; calyx shortly 5-toothed; petals 5, 1 mm long, orbicular; stamens 5. Fruit 3 x 2 mm, ovate, densely villous, rugose.
Flowering and fruiting: October-February.
Moist deciduous and semi-evergreen forests
India, Myanmar and Sri Lanka
(Attributions- Dr. N Sasidharan (Dr. B P Pal Fellow), Kerala Forest Research Institute, Peechi from
India Biodiversity Portal
)
---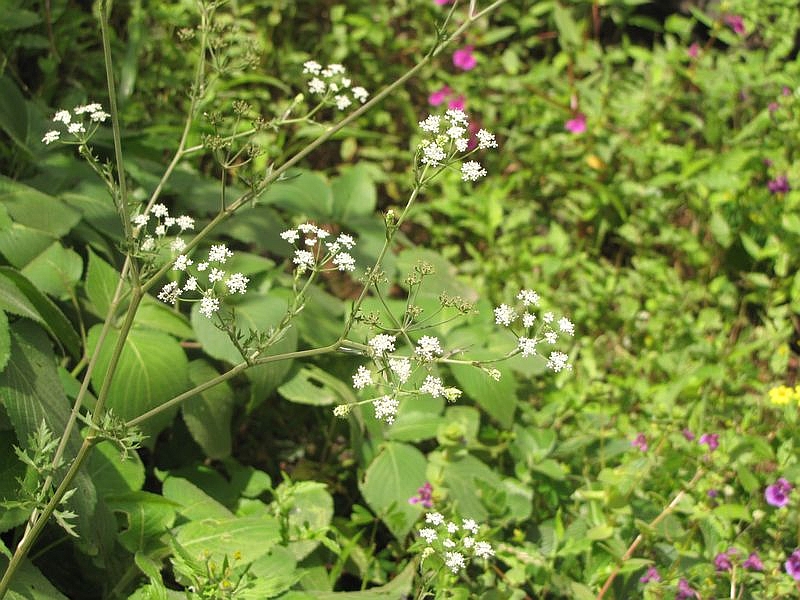 KAS Week DS_091012_01 For id:
Requesting id for this white cluster –
from Kas 22nd Sep 2012.
---
Perhaps Apium sp.
---
Pimpinella heyneana of Apiaceae.
Please help me to identify this Umbellate plant.
Height: 3 feet

Leaf: 10-12cm
Date: 28 Jul 2012
Alt.:
930 m asl

Habitat:
wet (near a driblet)
---
Perhaps it is Angelica sp.
---
May be some Sanicula species as images appear similar to Sanicula elata
---
Cicuta sp? i hope its not Cicuta maculata
my god, how did it ever get here? but
And it may be what we already have seen in FOi here :
Cicuta virens or cowbane
---
Does not look like S. elata !
---
Thanks, …,
But it looks different from Cicuta virosa as per
---
This appears to be Sanicula elata Buch.-Ham. ex D.Don (syn. S. europea var. elata). It is common in temperate regions of W.Ghats (Nilgiri and Pulney hills) above 1500 m altitude.
---
The species is identified as Pimpinella heyneana (DC.) Benth.
Common species in evergreen forests.
---
.
---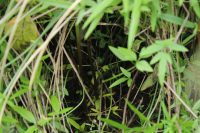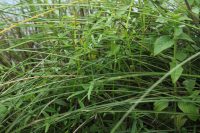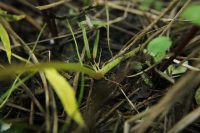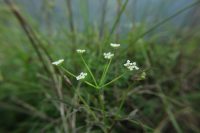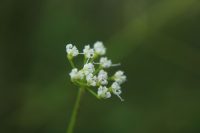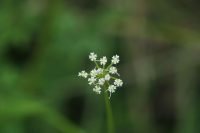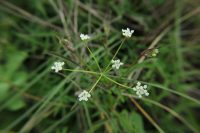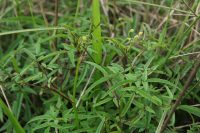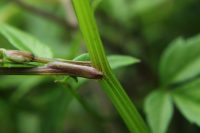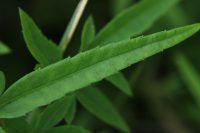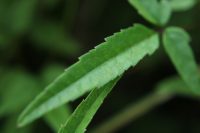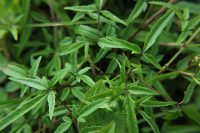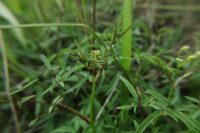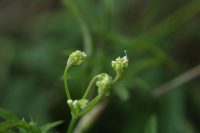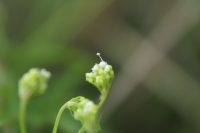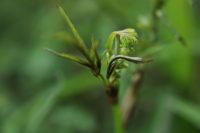 327 ID wild climber: 2o high res. images.
Please ID wild climber, very rare,
Location: near Vannappuram, Thodupuzha, Idukki Dist., Kerala PIN:685607
Altitude: 1500fsl
Flower date: 16.07.2022, 03.35pm
Habitat: wild, moisture, misty rock, hilly, wind
Plant habit: climbing branches, weak fleshy stem 08mm diameter, aromatic, annual
Height: 03 feet
Leaves: alternate, tripinnate, leaflets oblong apex flexible serrated margins, aromatic taste and smell, size upto:08×01cm
Flower: terminal racemose, diameter:02.5mm, white, non fragrant
Fruit:
Seed:
Camera: CANON EOS1500D +FL10x
---
Characters are matched with Ranunculaceae,
Clematis sp.,
---
I don't think so, sorry, it is not a climber but erect or obliques if no support. The whole plant is fleshy from base to top and highly aromatic smell and taste having two feet height and flowers have good fragrance. Sharing more images clicked today.
---
Please check Apiaceae !
---
Pl. check https://efloraofindia.com/2011/02/06/apiaceae/
---
Great dear …  Yes, it is, thank you very much for ID my plant,
---
Could not find a match as per comparative images at Apiaceae.
Can it be some Pimpinella species?
---
Could it be some species of Artemisia….? A close-up of flower is highly warranted…
---
Apiaceae !
---
Then it could be Bunium sp.
---
Pimpinella heyneana (Wall. ex DC.) Benth. ??
---
Yes, it is Pimpinella heyneana, dear …, thank you very much for ID my plant,
---
References: