Veronica javanica Bl., Bijdr. Fl. Ned. Ind. 14: 742 1826. (syn: Veronica afrochamaedrys Engl.; Veronica chamaedryoides Engl.; Veronica maddenii Edgew. ex Hook.f.; Veronica murorum Maxim.; Veronica vogerensis Walp.; Veronica wogerensis Hochst. ex A.Rich.);
.
Eritrea to S. Tropical Africa, Tropical & Subtropical Asia: Assam, China North-Central, China South-Central, China Southeast, East Himalaya, Eritrea, Ethiopia, Jawa, Kenya, Laos, Malawi, Myanmar, Nansei-shoto, Nepal, Ogasawara-shoto, Philippines, Rwanda, Somalia, Sri Lanka, Taiwan, Tanzania, Thailand, Tibet, Uganda, Vietnam, Zaïre, Zimbabwe as per POWO;
.
---
Location: Gyaneswor, Kathmandu
Veronica polita Fries ??
common weed in gardens.
---
I do not think so as per Veronica polita subsp. polita
---
What are the species listed in your area?
---
---
That is the list of Nepal and not of the posted area.
---
There no such list available for Kathmandu valley. By the way I have checked all sp. listed in efn but could not match.
---
Open flowers may solve this mystery.
---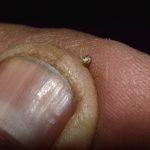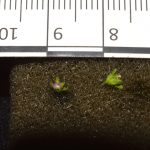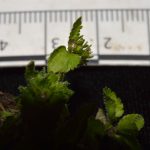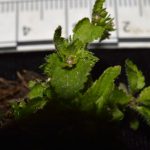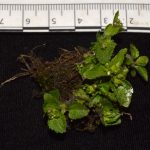 So difficult to wait for flowering ! 10 February 2021!
5 high resolution images.
---
Closest I can go as per comparative images is Veronica capitata Royle ex Benth. as per images and details herein.
But the Checklist of Nepal does not show its distribution.
---
Flower looks too small !
---
Veronica javanica Blume !
---
Yes, you appears to be right as per GBIF (specimen) and as per
https://herbariovaa.org/taxa/index.php?tid=146813
https://www.nzpcn.org.nz/flora/species/veronica-javanica/
Malwi Flora
---
.
---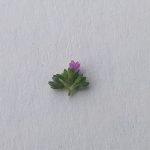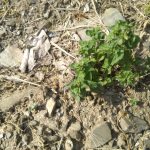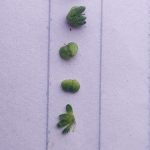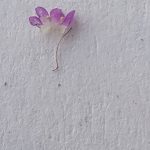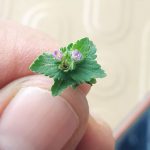 Identification requested.: mixed thread: 5 high res. images.
Veronica sp.?
Hindolakhal tehri garhwal 
Habitat image ?? Check V. polita.
---
It has a runner roots …or the flowers are remain semi opens not seen a single one seen with open flowers
---
Attaching more images
V. polita has pedicillate flowers and one petal is smaller than the others and flower is also blue or purplish.
---
Pl. check https://efloraofindia.com/2011/04/05/veronica/
---
It resembles with V.capitata in few characters but its habitats it different and fruits also looks different flowers colour is different..
---
To me appears close to images and details at Veronica javanica Bl.
---
---
.