Liparis nervosa ?;
---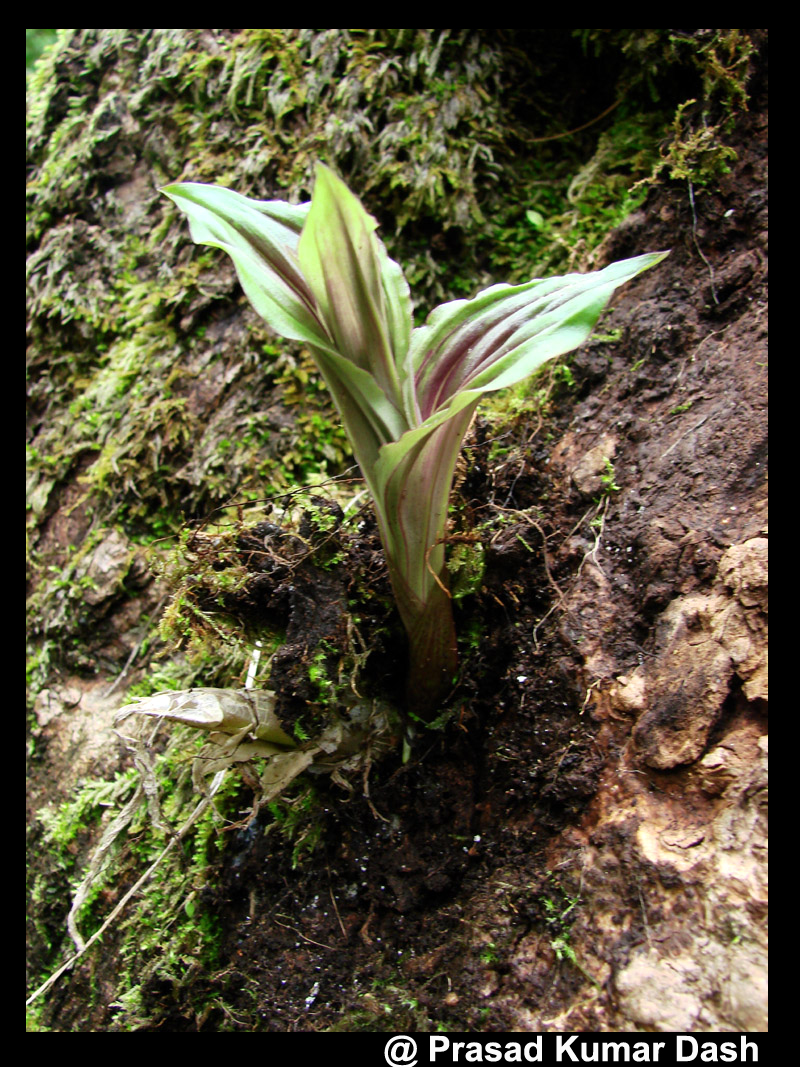 051111PD07 Malaxis for ID Flora of Orissa: taken this photograph from Similipal Biosphere reserve. I have the only image with me without flower
is this Malaxis rheedii ?
Place of collection:
Similipal Biosphere Reserve, Mayurbhanj, orissa
Altitude: 700 m above msl
Habitat: Semi-evergreen forests

Height of the plant: 15 to 20 cm.
---
Malaxis versicolor
---
Here is my pic of flowers of M versicolor …. i hv seen yellow flowers too 🙂
---
Malaxis acuminata (Crepidium acuminatum)
Liparis nervosa
Dienia ophyridis
Malaxis purpurea (Crepidium purpureum)
Malaxis resupinata (Crepidium resupinatum)
Malaxis versicolor
This could be anything. Cant even think of making a guess!!!
---
This is so much like Liparis nervosa which is known from Orissa, but cant be confirmed from this pic.
---
.
---
Inflorescence and stem is short and small.
 Could it be 
Liparis nervosa
(Thunb.) Lindl. ??
---
Cant make this out, but surely a Liparis and deformed. Cant remember of such big plant with such short inflorescence but as I said, it looks deformed.
---
Ok … It was on very shady location. May be deformed as you have indicated.
---
It is possible that this is Liparis nervosa, a deformed version. I need to see the flower from front.
---