Prunus
dulcis
(Mill.) D. A. Webb, Feddes Repert. 74:24. 1967  (Syn:
Amygdalus amara
(C.F.Ludw.) Hayne; (=)
Amygdalus communis
L.;
Amygdalus communis
var.
amara
(Duhamel) Ludwig …..;
Amygdalus decipiens
Poit. & Turp.; (≡)
Amygdalus dulcis
Mill. (basionym);
Amygdalus elata
Salisb.;
Amygdalus fragilis
Borkh.;
Amygdalus korshinskyi
(Hand.-Mazz.) Bornm.;
Amygdalus ramonensis
A. Danin; 
Amygdalus sativa
Mill.;
Amygdalus stocksiana
Boiss.;
Druparia amygdalus
(Clairv.);  (=)
Prunus amygdalus
Batsch;
Prunus amygdalus
var.
amara
(Ludwig ex DC.) Focke …..; (=)
Prunus communis
(L.) Arcang.; 
Prunus communis
f.
amara
C.K. Schneid. …..; (=)
Prunus dulcis var. amara
(DC.) Buchheim …..;
Prunus korshinskyi
Hand.-Mazz.;
Prunus ramonensis
(Danin) Eisenman;
Prunus stocksiana
(Boiss.) Burkill);
Turkey (E-Anatolia, Inner Anatolia, N-Anatolia, NE-Anatolia, NW-Anatolia: Bithynia, S-Anatolia, SE-Anatolia, WN-Anatolia), East Aegaean Isl., Rhodos, Iran (EC-Iran, Iranian Aserbaijan, W-Iran), Iraq (NE-Iraq, SE-Iraq: Mesopotamia), Israel (N-Israel), Lebanon (Antilebanon, C-Lebanon), Syria (C-Syrian Desert),

Afghanistan (c), Pakistan (Baluchistan, ?Kurram, Chitral), Pakistani Kashmir (Gilgit, Astor), Myanmar [Burma] (I), Bhutan, Sikkim, Nepal,

Saudi Arabia (I), Yemen (I), Oman (I), Albania (I), Austria (I), Baleares (I), Bulgaria (I), Corsica (I), Crete (I), Slovakia (I), France (I), Germany (I), Greece (I), Switzerland (I), Hungary (I), Italy (I), former Yugoslavia (I), Slovenia (I), Croatia (I), Portugal (I), Romania (I), Spain (I), Ukraine (I), Crimea (I), E-European Russia (I), Sardinia (I), Sicily (I), European Turkey (I), Northern Caucasus, Transcaucasus, Kyrgyzstan, Kazakhstan, Tajikistan, Turkmenistan, Uzbekistan, Australia (I) (South Australia (I), New South Wales (I)), Taiwan (I), Mexico (c), China (I), Canary Isl. (I) (Fuerteventura (I), Gran Canaria (I), La Gomera (I), La Palma Isl. (I)), Madeira (I) (Madeira Isl. (I)), USA (I) (California (I), Utah (I)), Algeria (I), Morocco (I), Libya (I), Tunisia (I)
as per
Catalogue of Life
;
---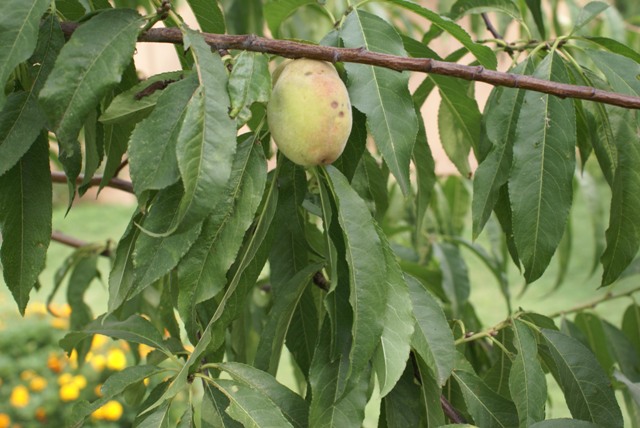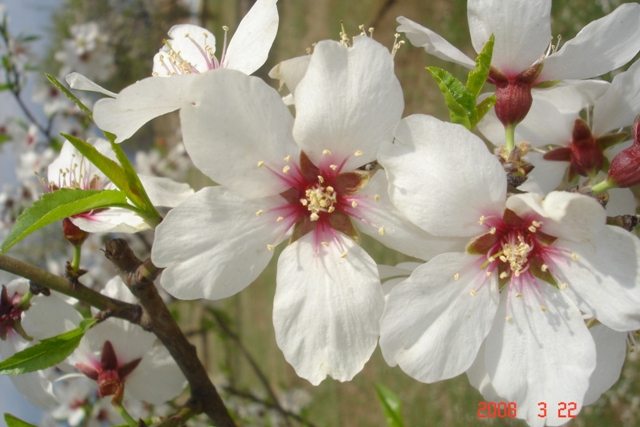 Rosaceae Fortnight: Prunus dulcis_ Kashmir : 2 posts by 2 authors. Attachments (2)
Almond ;;; Prunus dulcis from Kashmir 
---
---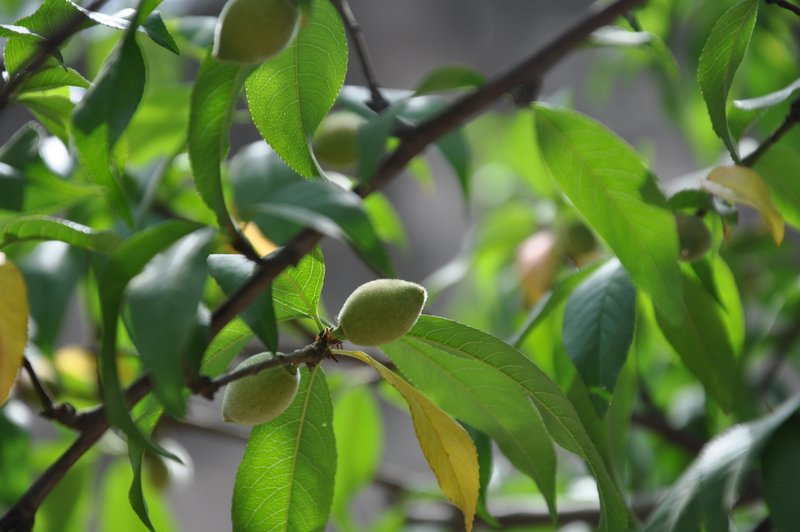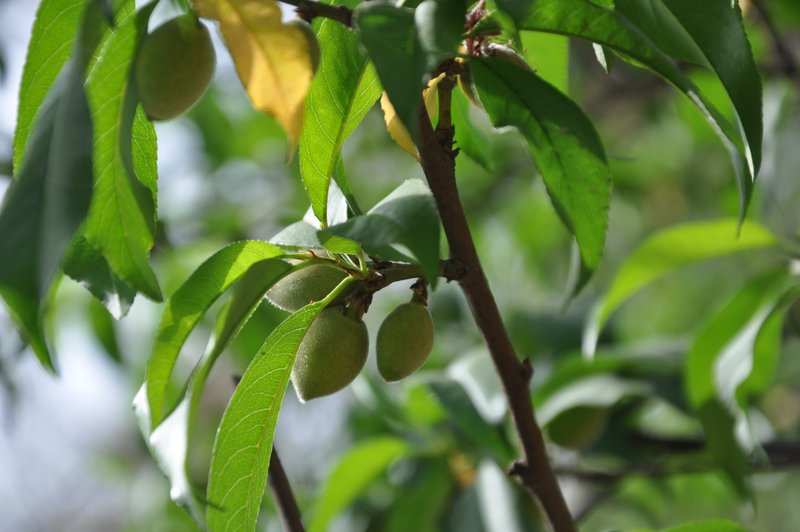 Prunus for ID : Delhi : 300612 : AK-3:
2 images.
Prunus
species taken
at a private garden
in Delhi
on 17/3/12.
Tiny green fruit seen, flowering season was over.
---
Prunus amygdalus, the almond
---
Prunus dulcis (Mill.) Webb
syn: Prunus amygdalus Batsch; Amygdalus communis L.
The
almond tree
, in fruit in
Kashmir
. I missed flowering but could catch some with young fruits.
The plant was known as
Prunus amygdalus
till Webb in 1967 suggested the correct combination.
The Plant List which is more known for confusions, seems to have made the worst conclusion in this case.
Prunus dulcis
(Mill.) Webb. is regarded as synonym of
Prunus amygdalus
Batsch (1801), but latter is considered as unresolved name. To top it all
Prunus amygdalus
Stokes (1812) is considered as accepted name.
---
---
---
Almond
or
Badam
(in Hindi) is
planted in the area around Naini Tal
. The photographs here are clicked at a stage when fruits have set, otherwise entire tree remain covered with white flowers. To me it is edible almond
Prunus amygdalus
(=
Prunus dulcis
) of
Rosaceae
.
After few weeks of this stage green fruits are known as 'green almonds' in which kernel is watery but tasty. In the areas of large almond orchards in HP and Kashmir green almond are the fruits which have fallen from trees due to wind. These are much liked by the tourists.
---
.
---
---
---
Yes … Nice photographs.
---
---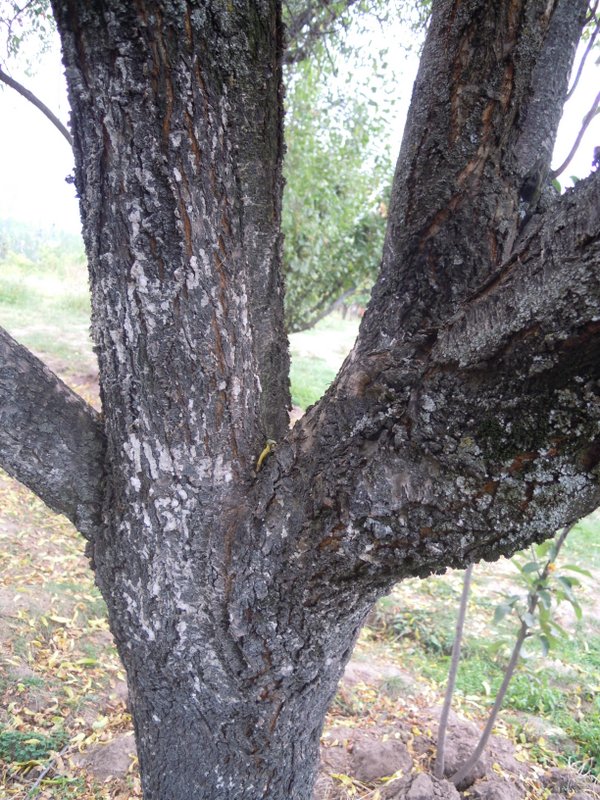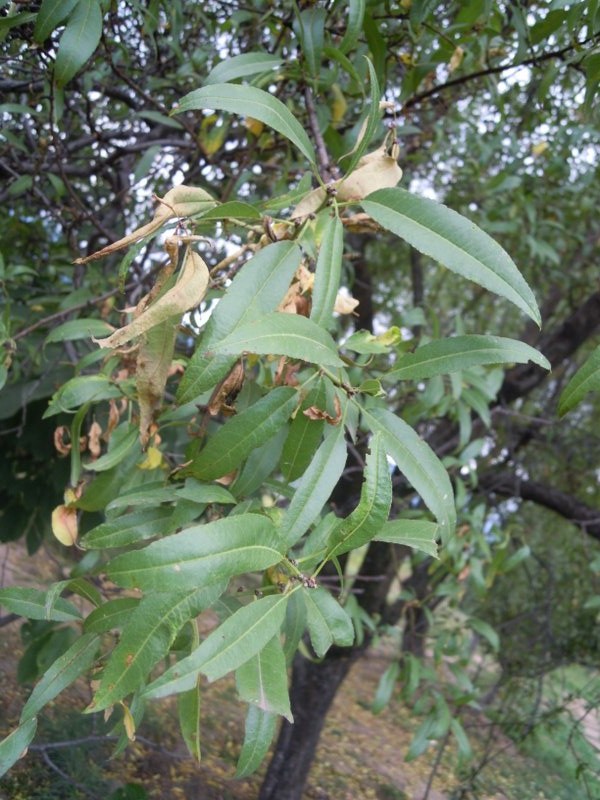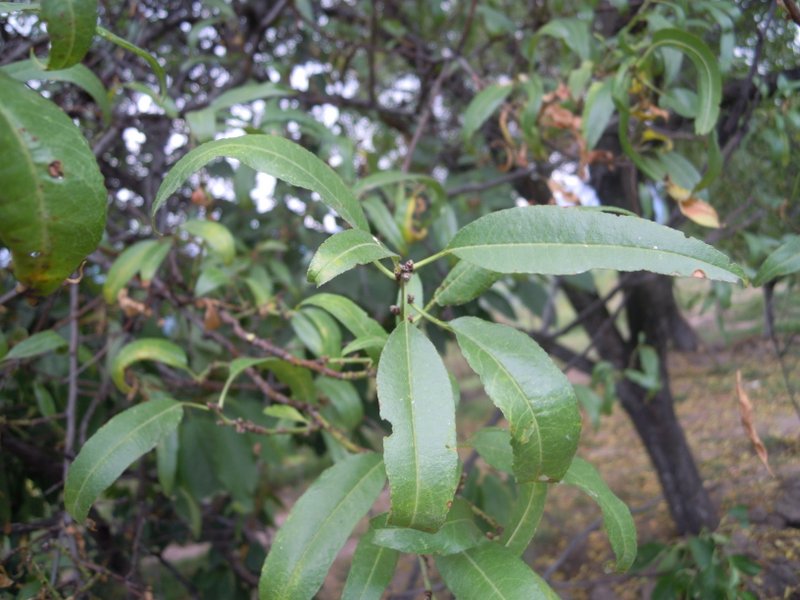 Almond Tree for ID : Badam : Gulmarg : 230612 : AK-1:
These were seen in a fruit garden on the way from Srinagar to Gulmarg on 11/9/11.
Informed to be the tree of the real Badam, or Almond that we eat as a dry fruit.
…, kindly validate.
---
Location: Jomsom, Mustang, Nepal 
---
Attachments (2) – 1 mb and 5 mb.
---
---
---
To me, it appears Prunus persica
---
But flower do not look like matching.
And Prunus armeniaca L. is farmed in Jomsom.
---
Thanks, …, But to me looks different from images at Prunus persica (L.) Stokes (Cultivated)
---
…, fruit is somewhat compressed and elongated in Prunus dulcis. It is nearly rounded in Prunus persica.
---
Another option is Prunus mira, very close to P. persica.
---
I did not find much image in the net for comparison except for a vidio clip and a full tree. As such, I could not decide. However, it is listed in Nepal.
Flower color is more pinkish than mine.
---
Pl. check with … images at Almond Tree for Validation : Bhimtal,Uttarakhand : 010413 : AK-3
---
.
---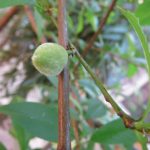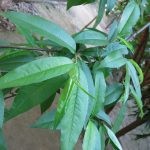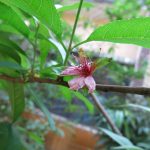 Identification of tree species from Meerut University
:
Please identify this tree species
---
Appears to be from Rosaceae.
---
Prunus amydalus, pointed fruit suggests, although broader leaves may suggest P. persica.
---
References: