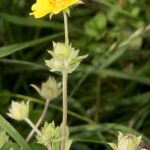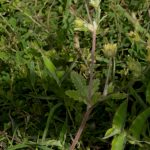 SK 3327 31 January 2022: 2 very high res. images.
Location: Jumla, West Nepal
Date: 17 August 2021 
Habit : Wild 
---
Pl. check comparative images at Potentilla page.
---
I think it is close to images at Potentilla fragarioides L.
---
This sp. does not seem listed in Nepal.
---
You can also check 
Potentilla gerardiana
 (syn: 
Potentilla fragarioides
 Hook.f. (non L.)), which has distribution in Western Himalaya as per 
POWO
.
What are the listed species from the area?
---
BSI checklist
 gives its distribution in India as Jammu & Kashmir, Himachal Pradesh, Uttar Pradesh.
---
Does not seem to match with the images from efi and no distribution in Nepal as well.
---