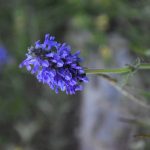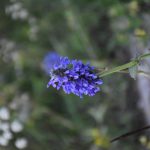 PM01-04082021-plant id from Pangi valley, HP: 2 images.
Habit- A small Herb with bright blue colored inflorescence.
I am sorry, I don't have clear images of leaves and whole plant.
Habitat- alpine meadows, along roadside
Location- Sural Bhatori (Pangi), Chamba, HP
Date-July 2021
---
Yes, in fact image information is not sufficient. No habitat, leaf and flower
close-up images. Please check Prunella vulgaris L. !
---
Some other Lamiaceae member.
---
Might be some Phlomis member (now few in Phlomoides). Not Prunella as rightly pointed out.
---
May I request you to pl. post high res. images to check the details.
This may be some species of Nepeta as per comparative images herein.
---
I am sorry sir. I have only two images of this plant posted here.
---
Pl. post original images. I want to see the details of calyx.
---
Yes …, it is best to search in Nepeta…
---

Sir, please find the another image of this plant
1 image
---
One possibility is Nepeta laevigata (D.Don) Hand.-Mazz., but I am unable to see the calyx lobes learly in the posted images.
---
Thank u sir
nxt time I will try to get closeup images of plant
---
Yes, N. laevigata is the close possibility.
---